Photo: Netflix
Done with real life? These 11 fantasy shows will help you escape
Why are we so drawn to make-believe
I have analysed my watchlist with all the precision (and none of the expertise) of a professional therapist. From the number of fantasy shows on it, it's clear my coping mechanism is escapism. I also rationalise my choices based on my profession — I'm a writer, and since creative inspiration evaporates faster than the boiling chai I forgot to take off the stove, we need constant fodder.
This love for fantasy began when I was wee thing, obsessed with Sanju's pencil from Shakala Boom Boom that could draw up some bright orange chowmein when mom gave me gobi aloo.
After watching I Dream of Jeannie, I'd rub every aged-looking bottle I could get my paws on. I twitched my nose hoping some of Samantha's bewitching powers came to me especially when that greedy Gitanjali tried to steal my dabba in school.
Defined as a genre of speculative fiction section in a fictional universe, inspired by myth and folklore, the genre is ever-growing. So what makes fantasy so alluring?  Why do supernatural creatures and made-up realms birth comic cons and adults throwing money after themed toys… sorry, collectibles?
Writer Beth Webb writes in a piece for the Guardian that fantasy begins as the psychological process by which a child learns to fill the gaps between knowledge, reality and experience, and becomes a vital adult coping mechanism.
It's through fantasy that kids are exposed to real-life lessons, too harsh to be digested in their absolute truth and it's how they feed their imagination and day dreams. It satiates their need for wonder.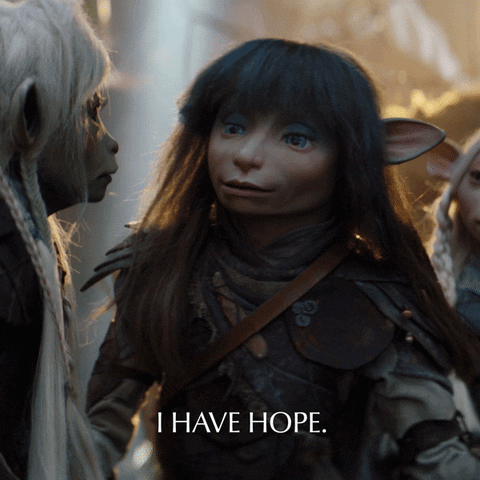 For adults, it's a chance to step into a faraway world that gives us 40-50 minutes of respite from the unending circle of errands, kids that need to be fed, and horrifying news notifications (2020 DC – i.e During Corona). It's a chance to feel as hopeful, and awed as you did when you were a kid.
Watching fantasy shows also involves a purposeful suspension of disbelief — explaining why those with creative, and imaginative bents of mind tend to be more drawn to them than pragmatic, practical personalities.
Fantasy helps us keep our sense of wonder alive, and in my case, fantasy shows have been a refuge — a crutch that bolstered me through tough times, and taught me lessons I remembered far longer than anything I ever learnt in moral science class.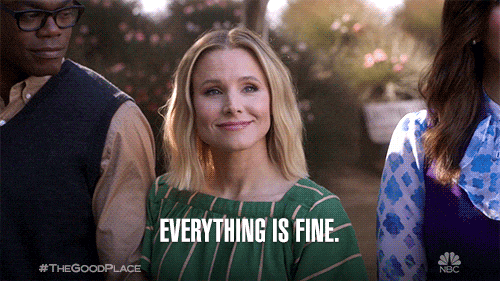 Buffy the Vampire Slayer was about a 5ft tall, petite blonde girl slaying monsters three times her size, but she took down the patriarchy along with Dracula. Game of Thrones may have been about fire-breathing dragons and resurrection, but at its essence, it was a political drama about how ambition changes us (Watch on Disney + Hotstar, if you've been living under a rock this decade).
So dip into the pond of fantasy shows streaming right now —  some classic favourites, some newer entrants. Face your daddy issues with Lucifer, a show about the devil moving to LA as he escapes from his estranged father, God. Fight the 'man' alongside The Chilling Adventures of Sabrina. Or just use them as an excuse to escape from the drudgery of existence…
Whatever mystical oar floats your boat.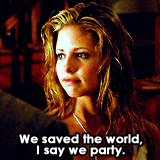 * Shoutout to Charmed, the story of three witch sisters who unite to fight all evil, Once Upon a Time where the residents of a small town are all storybook characters with memory loss, Buffy the Vampire Slayer and OG feminist Xena: Warrior Princess — all cult classics which aren't available to stream but can be purchased.
Fantasy shows to add to your watchlist
1. Grimm, 2011 – for when you want realistic fairy tales
We've often likened politicians to monsters and our own bosses to Satan. But what if these weren't just metaphors?
In police procedural drama, 'Wesen' live among us and they're doctors, policemen, and even refrigerator repair guys. Detective Nick Burkhardt (David Giuntoli) of the Portland PD is a Wesen hunter — a Grimm. Inspired by monsters from Grimms' fairytales and global supernatural legends, the show follows him, and his grown-up Scooby crew fighting alongside humans who transform into creatures, i.e wesen.
Urging you to question everything beyond its first impression, and going far beyond its fairytale origins, it touches upon socio-cultural issues like racism, class divides, immigration, environmental issues  and more, all under the veil of fantasy. Because reality can be Grimm.
Watch on Prime Video
2. The Witcher, 2019 – for when you want to be transported to a different realm
Henry Cavill wasn't convincing as superman, but as Geralt of Rivia, a stoic, mutated monster hunter for hire — the eponymous 'Witcher' who is struggling to find a place in a world overrun by creepy-crawlies, he's surprisingly believable.
Set in a fictional landmass known simply as 'The Continent', the show features rivalries between kingdoms, witchers, sorceresses, and cursed monsters, all woven around the Witcher in question. Based on Polish writer Andrzej Sapkowski's book series, the show is gripping, and following its multiple time jumps can be a little tough to follow but ultimately you're in for a great ride. Even if all you do is watch Cavill smouldering, on mute.
Watch on Netflix
3. Lucifer, 2016 – for when you want some devilishly good fun
God's spawn, the angel Lucifer rebelled against him and was banished to rule over hell. Kind of like when Vicky Malhotra from South Delhi is expelled from college and is punished by being forced into daddy's family business.
Except Lucifer Morningstar (Tom Ellis) abandons hells and moves to LA. His penchant for punishing people leads him to become a civilian consultant for the LAPD, alongside Detective Decker (Lauren German).
The supernatural police procedural drama is all about angels and demons discovering their humanity, and humans losing theirs. Watch for the deliciously wicked Ellis, and the pro-pop culture references. Case in point: Amenadiel: "What, there's no music in Hell? Lucifer Morningstar: Only for torture, and usually out of tune. Lately, we've been playing music by this chap named Bieber. Gosh, you should hear the screams."
Watch on Netflix
4. Good Omens, 2019 – for when you're about ready for the world to end
The fate of world rests on the shoulders of the 11-year-old antichrist, placed on Earth under the watchful eyes of warring parties — angel Aziraphale, reppin' heaven (Michael Sheen) and demon Crowley of hell (David Tennant). Instead of fuelling Armageddon, the duo plot to inspire him to be a regular boy who doesn't invoke the end of days — because they've kind of grown attached to earth. But thanks to a mix-up, they have no idea where the boy is (in fictional Oxfordshire town Tadford) — and must find him before he sets the world on fire.
No pressure there. Based on Neil Gaiman and Terry Pratchett's masterpiece, the show features satanic convents, a number of offensive biblical references and a supremely relevant plot about choices, what humans are actually doing to the world we live in and how things are never truly what they seem.
Watch on Prime Video
5. The Chilling Adventures of Sabrina, 2018 – for when you want to feel powerful (and binge-watch a guilty pleasure)
This Sabrina is nothing like the white-blond perky witch you saw between the pages of your Archie comics. Darker, scarier and far more gruesome than its inspiration, the show, set in the fictional town of Greendale, follows half-mortal, half-witch Sabrina Spellman (Kiernan Shipka) as she struggles to maintain the balance between her two worlds. And what happens when she's lured in by the dark side.
It's hard to ignore the show's underlying message of how any organised religion leads to a subjugation of women and how women must fight for their autonomy — and while many detractors have criticised it for its not-quite-nuanced take on feminism, it's important to note how much you take away from a show depends on your mind space. Teenage witch fantasy, commentary on our society — it'll spell out what you want.
Watch on Netflix
6. Outlander, 2014 — for when you're trying to reaffirm your faith in love 
One of the most romance-heavy fantasy shows on this list, the historical drama based on Diana Gabaldon's book series follows Claire Randall (Caitriona Balfe), a WWII nurse who accidentally travels back in time to 18th century Scotland, where she meets the true love of her life — highlander Jamie Fraser (Sam Heughan).
Don't watch this with the kids or parental units hovering around because the two, along with trying to change historical events (they find themselves embroiled in the Jacobite risings), find plenty of time to make wild, rambunctious love. Watch for the romance, stay for the scenic vistas of Scotland, to be transported by the power of true love.
Watch on Netflix
7. The Good Place, 2016 – for when you want to laugh at yourself (and humanity in general)
View this post on Instagram
If you feel like you'd like to take baby steps in the genre of fantasy shows, begin with the Kristen Bell-Ted Danson fantasy comedy The Good Place.
Structured like a sitcom, the show follows Eleanor Shellstrop (Bell) who arrives in the afterlife, welcomed into a heaven-like Utopia by Michael (Danson), the designer of the haven. Filled with demons, angels, humans and even an AI bot (portrayed by stellar ensemble cast), the show is a scathing look at human behaviour, populated with the most relevant pop culture references and serves as a starting course on ethics.
If it doesn't urge you to be a more empathetic human being, it might at least get you to rethink your obsession with cocktail shrimp and frozen yoghurt. Watch to find out what these choices say about you.
Watch on Netflix
8. The Magicians, 2015 – for when you're feeling too old for Harry Potter, but want some magic
Harry Potter, this is not. Sure, it's set in a magical school, but the kids are older, far more broken and the demons they deal with often, reside within themselves. Based on the trilogy by Lev Grossman, the show follows Quentin Coldwater (Jason Ralph) who enrols at Brakebills University for Magical Pedagogy to be trained as a magician, where he meets a motley crew just like him.
His life is turned upside down as he discovers the Narnia-like fantasy world, he read about as a child is real and has become a threat to humanity. It's a show about magic sure but the people doing it, are very human, flaws and all.
Watch on Prime Video
9. American Gods, 2017 – for when you need to have a little faith 
American Gods follows Shadow Moon (Ricky Whittle), a man serving three years in prison who is mysteriously released early. He's hired to be the shifty Mr. Wednesday's bodyguard and boom — finds himself in a hidden world where a battle is brewing between the Old Gods and the New Gods.
The former led by Odin (Ian McShane) himself, aka Mr Wednesday and latter including a 'New Media' Goddess. Based on Neil Gaiman's novel of the same name, the show is a wild ride – gods live among us, they're fed by worship, and can be replaced by the new gods we worship (consumerism). Touching upon issues like immigration, consumerism, and human behaviour, it is, like most Gaiman productions, a commentary on human society shrouded in fantasy.
Watch on Prime Video
10. Shararat – for when you need silly laughs

Everyone's favourite grandma Farida Jalal stars in the Hindi-language show 'loosely inspired' by Sabrina the Teenage Witch and Bewitched. It follows Jiya (Shruti Seth) who on her 18th birthday discovers she is descended from a line of fairies and is one herself — alongside her mother and grandma (Jalal).
This comedy of errors-meets-fantasy story has all the makings of a masala flick with a twist — college crushes, family battles, stupid "annoying ghosts" and even fairy championships. Watch it for a nostalgic walk down memory lane and to see just how far Indian tv show production has come since. You know exactly what magic potion you need to drink to really enjoy this.
Watch on Disney + Hotstar
11. Ragnarok, 2020 — for when you're looking from a sign from god
This Norwegian-language entry on our list of fantasy shows focuses on a small town experiencing warm winters and violent downpours — making it seem like it's heading for another Ragnarok (the final destruction of the world according to Norse mythology).
On the surface, it appears that pollution caused by factories owned by the rich family in town is the cause of this chaos, but the show reveals they are frost giants masquerading as humans. But the villains can't run riot the way they'd like to — because in comes Magne, a teenage boy who is as surprised as everyone else is to learn that he is in fact the embodiment of Thor. And thus begins his fight.
Watch on Netflix
I wait for new fantasy shows with the enthusiasm of a mother discovering a new (easy) recipe to put in her kid's dabba — which is why I'm waiting with bated breath for Cursed (slated to premiere on Netflix this Friday) – "a re-imagining of the Arthurian legend, told through the eyes of Nimue, a young heroine with a mysterious gift who is destined to become the powerful (and tragic) Lady of the Lake." A take on Arthur that focuses on a woman?
Doesn't sound so cursed after all.