Photo: Sara Hussain
My cat is the only life coach I need
How getting a cat made me a better person
Never have I ever felt personally victimised by The Times magazine. *Chugs drink* People joke that humans and their animal companions start to look alike after a while, but the same goes for how we behave. "If your cat is a nightmare, it is because you might be too. Scientists have found that felines develop personalities that resemble their owners," Jonathan Leake and Shanti Das wrote in a 2019 article. According to the study published in the journal PLOS ONE, personality traits found in cat owners were also present in their feline friends.
Researchers noted that if you're an optimist (it has advantages), your cat is more likely to be friendly, sociable and slim-figured. On the other hand, if you give off a more neurotic, sulky and aggressive vibe, your cats will most likely channel the same energy and be "prone to becoming fat." So is my grumpy disposition the reason for my (and my cat's) increasing waistline?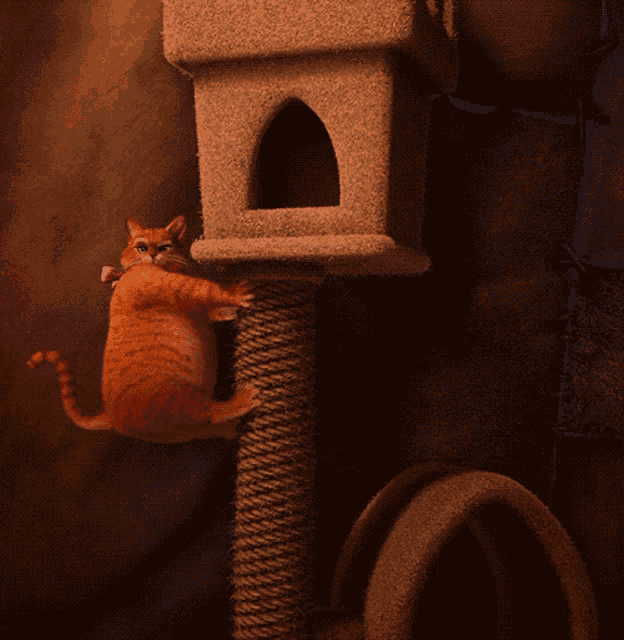 Reading this, I felt a wave of panic like a parent whose toddler has just repeated a cuss word at a family wedding (are we doomed to inherit the worst of our parents?). The more I watched my cat, Imli, and creeped her out with my staring, I saw the parts of me I prefer to ignore. The traits that others have politely and not-so-politely noted as room for improvement.
I've often relegated my… shortcomings to cute quirks that everyone has. But watching them being played out by a 1-foot-nothing, fuzzy-faced feline has been like dropping chaar boondon wala Ujjala in my eyes. I finally know what it's like to live with me. 
Getting a cat made me a better person because I see these habits of mine for what they are now – annoying, tedious and troublesome to be around. 
You could say I'm projecting my personality onto her. Even if that's the case, what I'm seeing isn't pretty. 
How getting a cat made me a better person
Taking a compliment
Imli offers few moments of affection – by which I mean she allows you to love her with a slim chance of her reciprocating – so in those moments, we shower her with compliments for being the benevolent ruler of the home that she is. But if you praise her too much, she'll lash out with one little swipe before skedaddling out of the room.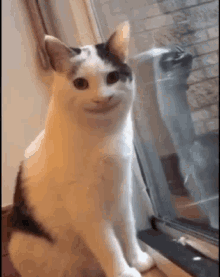 #Hardrelate because I don't know how to take a compliment either. Like any true blue desi, praise makes me incredibly uncomfortable. We grew up like Pavlovian pups, salivating at the idea of getting a gold star on our English assignment and an approving nod from our dentist at our flossing abilities. Now as an adult, I'm suspicious of every compliment, uncomfortable at any celebration of self, and it's taken me quite some time to learn how to toot my own horn. Women are supposed to be humble, after all.
I've realised how self-defeating it is. I'm letting myself drown in the crowds and diminishing my achievements out of fear of rubbing someone else the wrong way. But there's a way to take a compliment and use it to your advantage, especially in the workplace (it just takes some practice). Now I do my best not to turn into a traffic light, smile and take the compliment with a nod and thanks.
There's nothing fun about being fussy
I'm not exaggerating when I say my cat would rather starve than eat dry food from any brand other than her favourite. One time, she didn't eat for almost two days. As a picky eater myself, I have only apologies and empathy for my mother (here's how to raise a child who eats everything).
Never the adventurous eater, I like all of five dishes and rotate them through the week in different combinations. "Hey, want to go try the new Japanese restaurant?" Nope. "How about a date night where we cook each other something?" Absolutely not, unless I'm allowed to tell you what to cook.
I've only now begun to fathom the absolute pain it must have been to raise such a fussy eater unwilling to try anything. "If you never try it, you'll never know,"  my irritated father would say, but before the food even touched my lips, I had already judged it by its look, smell and sometimes even how it feels. Now my mother laughs at this karmic kick in the bum which has forced me to expand my palate.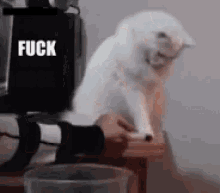 I've only recently learnt what umami means (I'm still not 100% sure). I gave miso another chance, tried safed jamun before deciding I didn't like it, and even had pizza with a honey drizzle that 10-year-old me would have pretended to faint to avoid.
A little affection goes a long way
We refer to Imli's paws as murder mittens for a reason. It was funny until I came home after a long, hard day, emotional because of my raging hormones, and all I wanted was a little love—nothing too extravagant – no spooning or tight hugs. Even stroking her back for a bit would have made me feel better. But she sauntered off, and I lay on the floor in a puddle of my misery.
"Now you know what it feels like," laughed my best friend. I wouldn't say I'm a cold person, but I sometimes show love and affection in my own strange way. I realise now that small acts of kindness that match the love language of people you care about can significantly improve someone else's day, even if it makes you momentarily uncomfortable.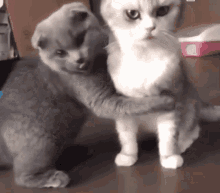 I needed to learn to speak the language of others when it comes to showing affection and kindness and not simply assume they'd know that pinching their arm repeatedly was my way of showing love. Meeting halfway, I've started to vocalise my feelings and appreciation of others more. Sometimes we all need some extra validation. Perhaps by continued mirroring, Imli will pick up on the same someday.
Being mean isn't a power move
There are days Imli will be mean for the sake of being mean. Just in case you forget your place as a guest in her house where she pays no rent. It's a power move, and I'm pretty ashamed to admit that I've often pulled the same.
Meanness comes easily to me. I get my monotone voice, razor-sharp tongue, and resting bitch face from my father (I've tried to change it). We might feign ignorance or call it a mistake, but more often than not, what we say has been carefully calculated, like well-played pawns in a chess game. Most of the time, the only one playing is me, and the person at the receiving end is left hurt or with a bitter taste in their mouth.
I tend to think I'm smarter than I am. That people don't see right through me. Sure, I'm not as transparent as my cat, but people can tell.
I've become more thoughtful with my words. I no longer wield them as weapons to try and get my way. Instead, I attempt to communicate with clarity and empathy, understanding that words can heal or harm and that choosing them wisely is essential.
Call me delusional, but I see some of my good traits in my cat as well. She prioritises herself (maybe a little too much), knows how to draw boundaries and maintain them, and enjoys napping above all else. She's a strong independent woman who makes sure she is heard, even if that means quite literally standing on my head while I sleep and screaming directly into my ear canal (true story).