Representative photo: Pexels
I tried to cure my resting bitch face – here's what happened
Why so serious?
On my first day of college, we were asked to introduce ourselves. I told everyone up front — "I'm not angry. This is just how my face looks all the time." When you grow up with what they call a 'resting bitch face (RBF)', it's better to get ahead of the curve. Seven years later, my college friends still bring up this first encounter.
Dr Sherelle Laifer-Narin, a radiology professor at Columbia University Medical Center, did the same. "During the first lecture of the year, I make sure to let all the first years know that I don't bite, just bark, even if my facial expressions might indicate otherwise," she said.
I've used my resting bitch face to my advantage. To be taken seriously, be left alone at pubs and not be jostled by passengers on an overstuffed metro.
If I had a rupee for every time someone called me a sadu, sadiyal, and did an impression of Heath Ledger's Joker and asked me why I'm so serious – I'd have enough money today to get insurance and still leave enough for investments. But leaving the sheltered bubble of college life and living at home to begrudgingly enter the workforce, I experienced the downside of my bitch face.
I've inherited my resting bitch face and general demeanour from my father. He says professional life is all about networking and 'business relationships'. Easy for him to say. Because an RBF on a man translates to 'stoic' and 'composed'. On women, we're unhappy grouches no one wants to talk to or work with. As singer-songwriter Kacey Musgraves puts it in a Buzzfeed article, we should call it the resting "this wouldn't bother you if I was a guy" face.
"When a man looks stern, or serious, or grumpy, it's simply the default," said Rachel Simmons, an author and leadership consultant at Smith College. "We don't inherently judge the moodiness of a male face. But as women, we are almost expected to put on a smile. So if we don't, it's deemed 'bitchy.' "
The RBF entered culture discourse with a joke, a spoof PSA that kick-started this whole conversation. From professors at Ivy League colleges to lawyers, actors, the queen of England and little 'ol writers like myself – donning the RBF has become a thorny crown we've had to justify time and again.
So much so that Jason Rogers and Abbe Macbeth, behavioural researchers at Noldus Information Technology, decided to investigate why some expressionless faces are deemed 'neutral' and others as pissed off.
They charted visual indicators using Noldus's FaceReader software. It assigns an expression based on eight basic human emotions: happiness, sadness, anger, fear, surprise, disgust, contempt, and neutrality. When it came to RBFs, they analysed thousands of pictures and the software spiked on one particular emotion, contempt – whether you intended to show this emotion or not. Slightly downward facial features, a furrowed brow, tightening of muscles around the eyes.
Wanting to understand what 'contempt' looks like, I did my own facial reading on their website. I still show signs of contempt when I'm thinking about baby elephants discovering their trunks
I prowled the internet like a cat stalking a pigeon from the windowsill, looking at different methods people had tried to cure their resting bitch face. Or at least tone it down a bit. 
Short of fillers and plastic surgery to turn my perma-frown upside down, I tested the most popular techniques employed by fellow RBF-ers.
Makeup to fix resting bitch face
My makeup preferences are the complete opposite of what is recommended to mask a resting bitch face. Eyeliner and dark lipstick are my go-to. Not shimmers, eyeshadows and highlighters. I tried the recommended hacks separately, one at a time and then all together.
I added a white shimmer to the inside corner of my eyes. Not used to wearing eye makeup, I rubbed my eye 30 minutes later, forgetting there is product there and made my eyes water. The few minutes that it lasted, it looked good, but I don't think it's realistic to try this every day.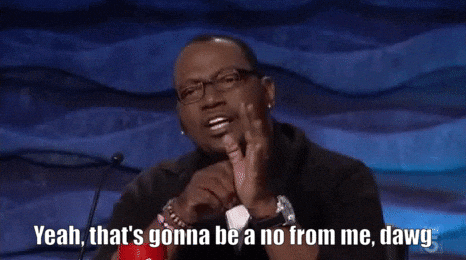 I sadly bid goodbye to my dark berry and red lipsticks a while ago after a reporting manager told me they were not 'work appropriate'. I had become comfortable with a range of nudes, all pretty much browns.
The experts here suggest bright 'cheery colours' – think pink and corals. Both these colours look ridiculous on me. I have dark pigmented lips that are shades of purple. My daily get-up, other than 'professional' work clothes, is also that of a goth teenaged boy. Coral and pink don't really match the look.
Another trick suggested was to slightly blur the corners of my mouth with concealer. Then use a lip liner to angle the corners up.
I ended up looking like the Joker. How does one even change the shape of your lip corners in a natural way?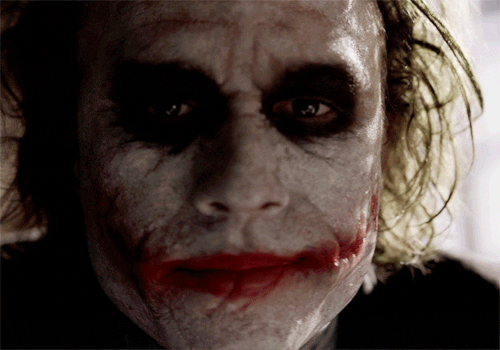 I was OK with the blush. However, my God-given redness from acne, dermatitis and irritation was no match for the makeup.
I did have fun with the highlighter and managed to get a soft glow — not full Instagram glam, some dabs on the highest points of my cheekbones.
I put the entire look to the test during an anniversary group video call for my parents. The only reaction was from my aunt who was "happy to see you put any effort into looking girly and not like a boy." Excuse me?
Faking it like a pro
Body language trainer Lisa Mitchell explained that faking it isn't just about smiling — a fake smile can easily seem disingenuous and backfire.
I'd been focusing so much on what my mouth is doing, I forgot about the rest of my face. A bad fake smile is one "that doesn't activate the eyes," said Mitchell. It's all about the crinkle. The kind of slight squint that makes you smile automatically.
I found this useful while wearing a mask. I don't even have to actually smile, just squint my eyes at coworkers, neighbours and strangers I bumped into while buying groceries. They find me friendly, for a change.
There's also the 'brow flash'. I have a picture in my mind of my eyebrows wrapped in a towel and the two corners acting as hands opening it up to reveal all their bushy glory. It's simply raising your eyebrows, for just a second.
Coupling that with the fake smile we just mastered, it sends a "friend signal, rather than a foe signal," according to motivational coach Jeff Callahan.
I tried eyebrow flashing my coworkers during our daily catch-up zoom call. But very quickly caught a look at my own face on my screen and realised that I looked like a condescending serial killer. This needs practice — finding the right balance between a look that works and a creepy smile and the 'always surprised' eyebrows you see in 'after' pictures of bad botox jobs.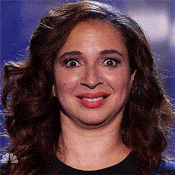 Facial yoga to relax the resting bitch face
Perhaps I could relax my facial muscles and permanently un-furrow my brow that unconsciously tenses up every time someone speaks. There are over 70 poses to try, according to Fumiko Takatsu, the creator of the Face Yoga Method.
We start with 'The Big O'. No, not that one. Though, seeing what it looks like, I can understand why the brain automatically takes you there. I recommend locking your door when you start with these. I had to assure my house help that I was working, and not self-pleasuring when she walked into the room to scold me for not eating the aloo gobi she made and ordering in instead. 
'Swan Neck' physically felt the best to do, getting a good stretch in the neck and my jaw, and 'Detox' was the most fun. 
Takatsu really kept the best for last. The 'Mini Facelift' was the best of both worlds – a good neck stretch after sitting on my computer all day, and a tongue-out, demon-faced, crazy-eyes mouth exhale. I did catch my cat off-guard with this, making her scamper straight out of the room.
Monkey see, monkey do
Modelling my behaviour on our primate ancestors who were superb at "imitating with a purpose". I found it easier to just copy the facial expressions and body language of the person I'm speaking to. Modelling my own expression on a seemingly pleasant expression of another in the group. 
It's easier to blend into the crowd when you become one of them. There will be an angry few, screaming "don't become one of the sheep" after reading that. But hey, I'm just trying to survive as an adult in this judgemental world where first impressions are made based on how you look and not your intention. 
I started doing more video calls with a particular friend known for her optimistic disposition. I took note of her giant smile, the slight tilt of her head, animated hand gestures and tried to subtly mimic them to form a habit. 
She also nodded a lot. "People have an unconscious tendency to tilt their head a bit when they're really listening intently to someone. Even if you aren't that interested in what the person is saying to you at that moment, try to tilt your head slightly to show them you're really listening," says psychiatrist Dr Bindu Malhotra.
Nodding along will give them that confirmation and validation that their perspective is understood. It puts them at ease, knowing that they're being heard. This tactic, which Malhotra shared in reference to conflict de-escalation, also works wonderfully here. It makes you seem more understanding and willing to listen. I realised that all of these things applied to my friend, and it could be the reason why she's probably the favourite in the group. She's also a lovely person, sure.
Final verdict
I recognise the undue pressure on women to constantly please and bend over backwards, sideways and twist around to keep up with people's demands. But I also experienced the positives — seeing small changes in people's demeanour as I changed.
I was involved more in family chats. Talking to my bubbly friend, if nothing else, made me feel better on particularly tiring days. I learnt that liquid highlighter is the future of glowy skin. Enjoyed relaxing facial yoga. Trust me, you don't realise just how tense your face is until you try doing these. 
I'll keep doing this every few days when I need a stretch, or a good laugh while looking at myself in the mirror doing the 'Detox' pose.
RBF makes up a large part of my body language. It's a powerful form of non-verbal communication. And while I may have little to no control over this aspect of it, I can consciously change what I can (and I want to).
I spent some time analysing my 'neutral' stance in the mirror and noticed I tend to tilt my head to the side, and tilt my chin up  — which can come across as condescending. It's also one of the contributing factors to my neck ache. I've become conscious about keeping my chin at a normal level and uncrossing my arms when in a meeting.
Do I think women should change to make themselves seem nicer and more appeasing? Honestly, I think you need to do what works best for you.
My bitch face is not going to rest and I'm going to continue to take advantage of it when I can. But in day-to-day life, I'm still going to use these tips and hacks if it's going to get me the end result that I desire.