Photo: Andrea Piacquadio/Pexels
Idiot-proof your life with this smart girl's survival kit, in case 2021 gets any funny ideas
Home waxing is not for everyone, so invest in an epilator
Let's time travel a little? This time, last year, we were all set to take on 2020. All long weekends were highlighted in neon orange, staycation plans were made, and the self-care schedule was chock-a-block
Then came the pandemic, and out the window went all our plans. But still, we considered ourselves better prepared. While the rest of the world were going Fight Club over toilet paper, we were raring to take on the world, bum shower in hand.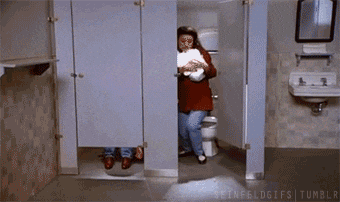 Then came the punches. Being served to us at the speed of pani puri, and just like that, from feeling victorious we were left with one too many pani puris in our mouth, mushy remnant soiling our hands and dripping down our clothes into a jaljeera puddle at our feet.
The realisation hit — we were underprepared to say the least.
Our home offices aka the beds that we were all too glad to work from, turned us into the women from Moov ads – pulling ourselves off the floor without letting a grunt or two escape was no longer a realistic expectation. Our temporary stint with homemade haircuts left us with new appreciation for parlour didi.
Like a never-ending house of horrors, 2020 had a new fright at every turn. But just like scary movies teach us practical life-saving lessons (Read all the Airbnb reviews and always keep a spare tyre in the boot), this horror-tragi-comedy of a year blessed us with valuable takeaways. Takeaways that will help us idiot-proof 2021, and walk away with fewer bumps on our heads.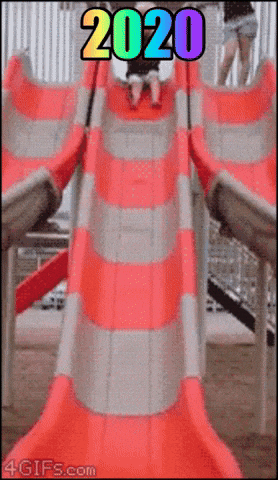 From effective WFH work gear, to a guide that will solve your 'Damn, I have to cook again' conundrum to even a little book that'll get you going, quite literally, this 2021 shopping list includes all the arsenal you need to ensure that you finally get to perform that victory jig at the end of 2021.
We've got you covered, just like the mask you still need to wear this year.
A 2021 shopping list inspired by all the lessons we learnt in 2020
A compact desk to end your professional association with the bed
You are not Elastic Girl – a lesson learnt around the three-month mark of using your bed as a home office. Forget elastic, your back felt more like the zipper of your overstuffed suitcase – waiting to snap.
Before "Haye, meri kamar" is deemed the phrase of the year, invest in this compact desk.
This wall-mounted desk works especially well for small rooms since it's foldable, giving you plenty of space to accommodate floor seating, house plants and whatever else features in your lockdown home decor project. Pepperfry, ₹ 9,999
An epilator to steer clear of sticky situations
The day you decided to give DIY waxing a go is one you will never forget. Because your mother won't let you. That's the day you forced her to part with her embroidered, pigeon blue bedcover. You also waved goodbye to the trusted flip flops that you dripped all over, and the wireless mouse that happened to be in the line of fire when your jar of wax toppled over.
The only thing that remained was your appreciation for parlour didi.
To ensure that this chaotic chain of events doesn't become a monthly affair, invest in this epilator that features two different attachments, that you can switch between, depending on sensitivity of the region and length of hair. Reliancedigital.in, ₹2,449
A tome to take matters into your own hands
Romantic relationships took quite a hit during lockdown, and to make sure things didn't go south, we turned to video calls, friends who'd been in long-distance relationships, and everything else we could get our hands on for relationship advice.
But there's only so much that candle light dinners over Zoom and a venting session with your BFF can do.
For the cliterates who were all too used to flying solo, dealing with this was all too simple. For masturbation beginners, this comprehensive guide to self-love busts myths, and introduced you to tricks and tools to keep you going. Amazon.in, ₹800
A cookbook to ace the home chef game 
Sunday ho ya Monday, roz khao andey. But for how long?
You might have mastered the art of cooking all-things-eggs, but after a point, despite your quality poaching, scrambling, devilling and boiling skills, you and the family will get sick and tired of eating eggs.
And plan B – living on packaged food – is not very sustainable, for the environment and your family history with acidity. It's time to add a cookbook to your bookshelf, and give something other than breakfast foods a go.
We suggest you add What's In Your Dabba to your 2021 shopping list, and try your hand at the super simple but delicious recipes that your favourite celebrities, nutritionists, chefs and more swear by. Amazon.in, ₹368
Soaps to inspire you to shower daily
It really was magical to roll out of bed, and start working without having to shower or even so much as brush your hair. Snack time always happened to be higher on your list of priorities, and bath time kept getting pushed to later in the day, till it became a bi-weekly activity. Don't you dare scrunch up your nose and look away, Sheetal, we know you gave No-shower November a go.
But then the empty bottle of deodorant that your flatmate aimed at your head knocked some sense into you, and you realised that this, much like your all-Maggi diet or toxic ex, wasn't a sustainable long-term plan.
We suggest you add these food-inspired soaps to your 2021 shopping list. From kaju katli and chocolate chip cookies to pedhas and motichoor ladoos, this selection will not disappoint and maybe even entice you to rendezvous with them in the shower. Manasi Vaidya, Price on request.
Cards that remind you to take time out for your mental health
Free up some space on your colour-coded calendar because just like your fitness routine, diet chart, work meetings, and family zoom calls, your mental health needs a slot on your schedule.
Just like it is with physical health, improving your mental health also requires commitment and consistency, especially after the roller coaster of a year we've just had.
This set of 31 positive affirmation cards – 1 card for each day of the month – is designed to encourage you to engage in science-based activities and tips that increase your overall wellbeing and level of happiness. Getting To Happy, ₹2,778
A mist to spritz away the sleeplessness
The first thing that came to your mind when you realised that you didn't have to physically go to your workplace was "Party all night, every night!"
And after masterfully executing this plan while adhering to all lockdown guidelines, you woke up the next morning and didn't feel the enthusiasm you exuded the night before.
The rest of the day included dosing off and banging your head on the keyboard, accidentally texting your boss "UGGGGHHHHHICANNOT", and snapping at anything and everything that moved.
Apart from learning why you shouldn't mix drinks, you learnt the importance of a good night's sleep. Create the perfect sleep ambience with this spray — made using pure essentials oils of geranium, lavender, nutmeg and sandalwood, it'll help you sleep better than ever. Forest Essentials, ₹975