Photo: Rodnae Productions/Pexels
7 daily practices from real-life witches to attract good vibes only
It's spellbinding
My roommate was a modern witch. If you visualised her to be someone like Makdee, Manjulika, a shape-shifting serpentine or even Hermione, that makes two of us. I half-expected her to swoop across the room on a broom, and feared that leaving dirty dishes in the sink would turn me into a stone. 
Fortunately, 31-year-old Michelle Walden wasn't a chudail cliché we see in movies. In fact, the modern witch was also a professor of robotics, who built tiny metal humans for a living. Her desk, however, was a mini apothecary: potions, tarot decks, oracle cards, stones, candles, crystals, sage leaves, and a cryptic chart to track lunar movements.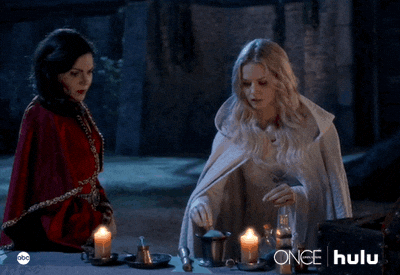 Since I spotted no pointed hats, caged children or even skulls at play, I grew curious. Until she cleared the air. "Witches are everywhere. You may be a witch too," she said. "We are just highly intuitive beings who have aced the art of manifesting."
Sure, she followed Wicca, a modern pagan religion, and worshipped Mother Earth and Father Sky, but she insisted that we could tap into our intuition without forgoing our existing religious beliefs.  "A modern witch realises and uses her intuition to heal herself and others," she believed. 
Before I moved out of that house, Walden predicted that I'd closely work with a team of women. Six months later, when I joined the all-women Tweak India team, I was positively shaken. After hearing the news, she laughed and said, "Told you I was a good witch."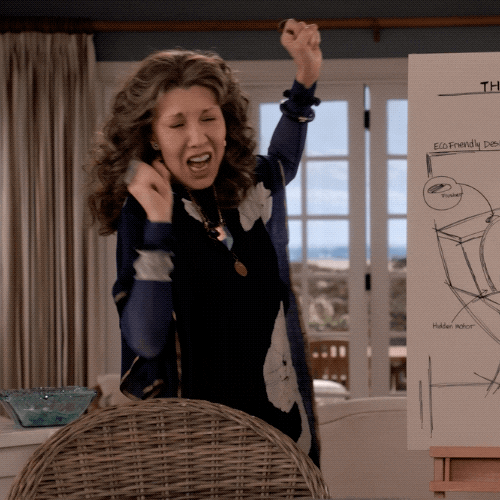 Being enthusiastic about all things occult-adjacent, I started researching Wicca, even practising some spell-work and reading Tarot myself. My pursuit of knowledge landed me on The New York Times story,  "When did everybody become a witch?" It reads, "Witches are your millennial co-workers doing tarot card readings on their lunch breaks, and professional colleagues encouraging you to join them for a New Moon ceremony aimed at "career success." 
I felt personally attacked. 
The wicked bottomline? Witches are widespread and harmless, and they can be anybody, except the scary daayans you thought they'd be.
This year, ahead of Halloween, I tracked down some witches to ward off the evil energy, and further boost my intuitive powers.
Surjendra Krishna Chakrabarti, a 48-year-old chef, who trains seven other witches to hone their craft in his coven in Kolkata, reminds me of the rule of three-fold: whatever you manifest, you get thrice returned. If you wish evil on someone, you'll receive it three times too.
"Nobody wants spells to backfire that way. We tap into our own energy and the four elements: air, water, earth and fire. Chanting, meditating and using nature's herbs and spices are at the core of white magic. It's not rocket science," he says.
Healing ingredients from the pantry like haldi, bay leaf, cinnamon and other essential oils come in handy as well.
Utsa D, a Bengaluru-based media professional and a 41-year-old Wiccan, believes anybody extremely aware of their aura, who can read the energy of any room or person, can create positivity with practice. Sure, adding black to your wardrobe is a calculated move. She explains, "We are dealing with a lot of energy, we need to protect it as well. Black becomes our veil, it protects our energy and vibes from being meddled with."
The witches in my life joined hands to put together 7 daily spells and rituals to eliminate problems (including gossiping neighbours and toxic bosses) and light up our lives. Whether you believe in the power of manifesting or think it's total hogwash, perhaps even the most cynical among us can consider these to be exercises in  mindfulness, forcing us to focus on the task at hand and take a moment to consider positive intentions.  
7 daily practices shared by modern witches to increase positivity
Smudging to banish evil energies
From mummy to dadi, everybody is a fan of smudging. Are they all witches too? This age-old ritual has changed forms and duration, but the essence is intact: Burn the negativity and create grounds for positive changes.
Ingredients:

A bunch of dried rosemary leaves (for prosperity)
2 sage sticks (for protection)
10 gm camphor
10 gm mustard seeds
Dried rose petals (for love)
10 gm Frankincense
Directions
In a container, mix all the ingredients. Give it a nice shake.

Every alternate evening, burn it in the house to protect from negative energy.
Aura cleansing bath to manifest prosperity
Ingredients: 
A bucket of water
1 tsp rock salt or table salt (for protection)
1/2 tsp honey (for positivity)
A pinch of turmeric (for healing)
Directions:
In a bucket of water, add all the ingredients and mix.

You can use your regular soap as well for the bath.
Beginners can perform this thrice a week, and eventually reduce it to twice a week.
Rose and vanilla potion for skin rejuvenation

For their skincare routine, witches prefer vodka (the purest form of alcohol) to chemicals. Treat your pores and blemishes with this potion for your face, but consult your dermatologist first to make sure this won't damage your skin.
Ingredients:
250 ml vodka
6-7 drops of pure rose oil
6-7 drops of vanilla essence
A pinch of rosemary oil
Directions: 
In a jar, mix all the ingredients.

Tightly shut the jar and store in the dark for a week. 

Before bedtime, lightly apply a few drops to your face. 
Bay leaf ritual to manifest success

A modern witch can burn and banish negativity with this hassle-free spell. Just remember to use the present tense when manifesting. 
Ingredients:
1-2 bay leaves
10 gm camphor
A permanent marker

Directions:
Write your name, date of birth and zodiac sign on the bay leaf.

Also write down your desire in the present tense.

For instance, if you're aiming for financial stability, write "I feel financially secure", "I have a new job", and so on. 

While writing the wish, strongly feel and believe that you've got what you wished for. 

Swish the leaf in the air thrice, so that the leaf connects with the element, letting it know about your desire.

Burn the leaf in camphor. While burning, chant any mantra you believe in and visualise the better life. 

Gently blow the ash in the air as an act of gratitude. 
Candle Magick to attract love and happiness

Candle Magick opens your heart chakra. It won't bring back that toxic ex you can't stop drunk dialling and you can't make your gym trainer fall for you, but this spell will certainly attract more love from the right places, and instil a sense of harmony in heart.
Ingredients:
10 gm cinnamon powder
5 ml rose essential oil
Light pink candle
Toothpick
Directions:
Inscribe your name and an upward-facing arrow on the candle with a toothpick.

Inscribe your desire. For example: I'm ready to meet the right person or I want to settle down.
Rub a few drops of rose essential oil on your fingers.
Anoint the candle from the top to the middle, and then from bottom back to the middle. Anointing the candle solidifies your desire into the wax.
Roll the candle in cinnamon powder to boost the power of the spell.
Burn the whole candle on any Friday, which is the day governed by Venus (goddess of love), and watch it melt entirely. While it burns, visualise your intention and feel the desire intensely.
Freezing spell to calm the detractors

This is a chill pill for the frenemy who has a penchant for spreading rumours, or a colleague who can't stop stealing your ideas. Freeze them and others in the tracks with this spell.
No, it doesn't generate bad karma or harm anybody. The freezing spell for the modern witch is only meant to help prevent toxic people from contacting you or bothering you often anymore.
Directions:
Fill a zip-lock bag with 2/3rds water.

On a piece of paper, write your intention. For instance: I hereby bind *name of the person* from spreading gossip about me. Or I hereby bind *name of your colleague* from belittling me at work meetings.

Fold the paper multiple times and chant, "I hereby freeze *their name* and bind him or her from causing me harm".

While chanting, focus with all your energy and visualise the person receding from your life. 

Put the paper in the bag, seal it, and hide it in your freezer. Let the magic take over.

When your wish comes true, thaw the bag, bury the paper in the soil. Pour the water over the spot, and say a prayer of gratitude

. 
Broom spell to energise your home
Whether you're a modern witch or a non-believer, this will have a tangible outcome: your room will look cleaner. On a metaphysical level, this spell banishes the negative energy stuck in cluttered spaces.
Directions: 
Light an incense stick, facing the door of the room. 

Using a broom, sweep away in the direction of the smoke, towards the door to force the hidden negativity away. If you don't have a broom, you can also use feathers as a substitute for this ritual.