Representative image: A still from Dum Laga Ke Haisha
Run, hide, but you can't escape arranged marriage during lockdown
Zoom through the rishtas
Work From Home is a privilege not all of us enjoy. Ask the scientists controlling air traffic now that planes are taking off again. Or the meteorologists who are scrambling 24×7 to track the incoming cyclones. Or worse yet, ask the rishta aunties who can't get their arranged marriage work done without those "chai pe bulaya hai" invitations.
Meeting the parents or could-be bride number 20 – with or without parivaar – is a mandatory step to finalise an arranged marriage. Because roka can't happen without the extended families perusing the girl's tea-making abilities and posture. Also, vocal stylings and brushstrokes if you're Bengali.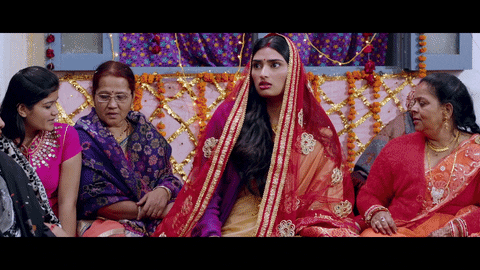 With social gatherings and IRL meetings absolved and everything going virtual, you'd think the sleep-deprived parents must have hit the pause button on the search for their progeny's life partner.
If it was lockdown 1.0, we'd have said you hit the bull's eye. But in lockdown 5.0, parents and rishta aunties have up-skilled and re-skilled their matrimony etiquette to stay in the game.
From Netflix watch parties to Zoom meetings to moms turning into unsuspecting matchmaker for strangers, arranged marriage is turning out to be the tragicomedy of the hour.
A welcome break
March gave us a lot of things. The novelty of WFH, newfound energy to declutter our homes, try workouts and do jhaadu-pocha. Basically being the homebody we always wanted to be and a respite from parents' forcing us to awkwardly meet more strangers.
"My parents had decided that this was the year of groom hunting. I regretted returning home before lockdown because they forced me to create a profile on matrimony sites. If my father could, he'd do groom-ification of every guy on Marine Drive," says Natasha Anna Pereira, 27.
"But I politely made it clear that priorities have changed due to Covid-19 and we can resume this arranged marriage hunt in 2021."
My friend used lockdown as payback time and returned a huge shipment of emotional blackmail to her mom to disrupt the groom hunt.
"What if I actually get emotionally invested in someone and he caught the coronavirus? I'd be devastated. This reasoning worked on my mom like magic," says Neha Singh, 28.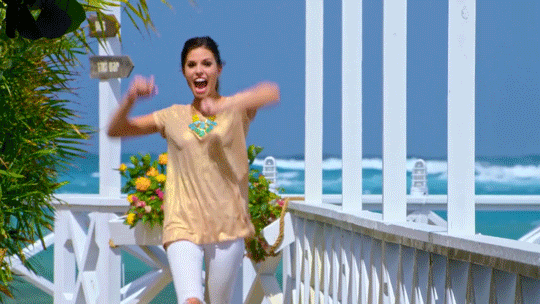 Moms were too busy with ghar ka kaam multiplying overnight to actually shuffle their schedule to incorporate Jeevansathi scrolling time.
But things were about to change. Dramatically.
Up your arranged marriage game, girl
When lockdown 3.0 set in motion, people got acclimatised to Zoom calls, bra-less work hours (post Zoom obviously) and household chores were divided among family members. Matrimony sites and parents were back in action too.
"The engagement level of customers and profile acquisitions on our site is growing. To meet the rising demand, we have leveraged our services also," said Murugavel Janakiraman, founder-CEO, Matrimony.com in a recent interview.
Sites such as Shaadi.com and ABP matrimony began extending the membership period at no extra fee during lockdown. Parents warmed up to the Tinder mode of rapid right swipes and the younger generation started running out of excuses yet again.
"My mom's sole aim in life for the last three years has been to get me married. I sent her a karaoke recording, and she said, 'All this is fine, but when will you find the boy?'. She has also asked me to max it out right now – talk to as many guys as possible simultaneously and line up the ones you want to meet post lockdown," says Sharon A, 28.
Pereira's father is using family game night to bring up marriage talks.
"While we were playing Ludo on my phone, my father noticed the default avatar I selected for my profile. And he said, 'Why don't you create a nice profile with a pretty picture and your full name? At least some guy might notice you there. You never know'," she says.
Ami Pandey, 26, was forced to sit through a surprise Zoom meeting with the prospective groom's family without even talking to the boy.
"My mom said that some of her friends were hanging out on Zoom and wanted to say hi to me. They asked me about my work and life in general. Later, my mother asked me if I noticed the lady in the green salwar suit. She was apparently interested in me for her son. I didn't talk to Mom for a week. It was one step away from harassment," she says.
Take a stand or succumb
Let's face it: these are trying times. Our productivity has taken a hit, brain cells are gradually degenerating, office demands are only sky-rocketing and we are close to losing the final strains of sanity.
Matrimonial madness is an added layer of stress that anxiety pills haven't accounted for. "Earlier, going to work was an escape from all the marriage talks at home. But now because I'm working from home, all the fights with my mom aren't helping my work either. I still have to be at home, have lunch with them and meet deadlines. It's getting more and more difficult," says Singh.
Her mom has taken things to another level by trying to connect a rejected groom (for her daughter) with a rejected bride (for her nephew). "It's wrong on so many levels. I hope the site blocks her," she says.
Sharon believes that if you're serious about settling down, then talking to multiple matches isn't a bad idea. She also recommends video calls and watch parties. "You can avoid awkward meetings and the phone conversations will weed out the ones you aren't interested in."
And who knows, you may just find the one during this ongoing pandemic.
But if you aren't ready for this parental coup, introduce them to those 'world-is-ending' conspiracy theories. It's not too far from reality now, so they might just buy it.
Give that a shot while you sneak in a shot of tequila.