A still from Dil Dhadakne Do
Sex, drugs and rock-n-roll: how to have 'the talk' with your parents
A psychologist weighs in on the best 'shock-resistant' practices
If Indian teenagers and young adults could have their way, they would hide their lovers behind the tag of "just friends" until they complete the pheras. Their relationship status remains single on social media and PDA is confined to parks, Airbnbs, and empty houses. It's because either our parents are All India Radio or we have a Tiger Mom.
The one time my mother was privy to my relationship details, the battalion of duur ke rishtedaars couldn't stop inquiring about the shaadi ki taarikh.
But if you have a helicopter mom, sure, she found out your FLAMES calculation with your classmate (in grade 7) in the last page of your Maths notebook, and unofficially hired your teachers to keep a tab on you.
Either way, there's no chain ki saans.
With growing trust issues, you decide to hide all evidences of your love life just like you get rid of ashtrays, lighters and empty Old Monk bottles to avoid parental interrogation. And you never have the talk with parents.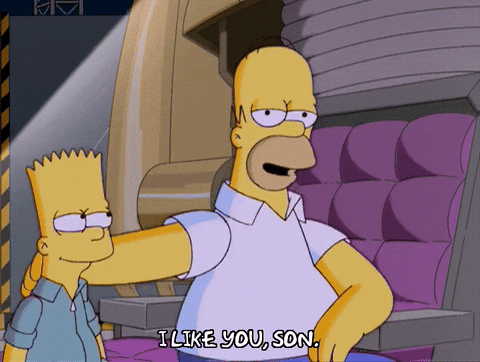 A major section of desi teenagers and adults will agree that "Don't tell my parents" is an ageless phrase. You can be 15 and sneaking into the galli behind your grocery store for quick drags of Marlboro or 30 and planning a weekend getaway with your SO.
In some households, the offspring forever dodges difficult conversations – sex, partners, alcohol, nicotine, drugs or even food preferences (think laal maas in a Jain household) – with mummy-papa.
"In clinical practice, teenagers and young adults often talk about their love life and experimenting with drugs. But they warn us to not tell their parents. This puts them at risks though. When they hide a crucial part of their life, if things go awry — for example, if the relationship turns abusive — they don't have their strongest safety net to fall back on," says Dr Natasha Kate, psychiatrist at Masina Hospital and Nanavati Super Specialty Hospital, Mumbai.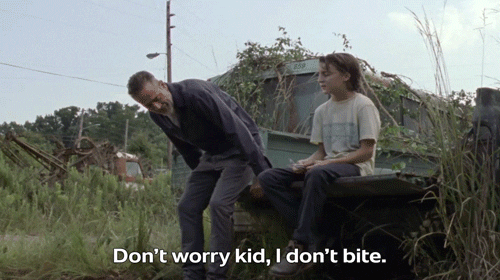 Dr Kate helps us navigate various conversation starters and decodes the why, when and how to have the talk with parents.
Why do we need to have the talk with parents?
Honestly, so that you don't run out of things to talk about, eventually. With each layer of secrecy, you build a floor of barriers between you and your parents. In a few years, you'll be at the pinnacle of Mt Everest while they're still at the base camp of denial.
"I was in high school. My then-boyfriend had come over when parents were at work. For some reason, mom came home early. I couldn't throw him off my sixth floor balcony. Mom got furious, asked him to leave and didn't speak to me for three days. I am 28 now and we never revisited that incident.
Perhaps, it's my fault too that I never spoke to her about it. I don't know what she thinks of me, or  if has she spoken to dad about it. Ours isn't the Mom-Is-My-Bestie kind of a relationship," says Samantha Noronha*, 28.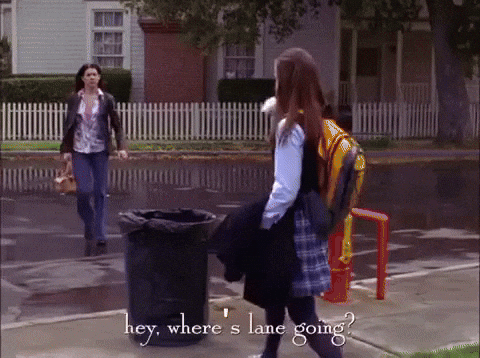 Experts have two ways to look at this need for discussing difficult topics. When you're young, parents are your go-to support system. They are the ones you feel the most secure with and fall back on, especially in the potentially difficult areas of drugs and sex. They can be your guides and hence, it's crucial to keep them in loop.
"While you may think you and your friends know it all, there are certain things your parents know more of just by virtue of experience. Teens and young adults especially often don't talk about their girlfriends or boyfriends. Yes, parents may act a bit irrational and there may be bitter arguments, but if you don't share it, there may not be any connection at all," says Dr Kate.
As you grow older, it becomes more of a case of identity establishment. Your lifestyle choices define your identity. Constantly hiding your true self from your parents can be exhausting and alienate you from them. "The child within us is forever afraid of parental judgement, no matter how old you are. So it's a risk you need to take to avoid bigger problems in life," adds Dr Kate.
How to have the talk with parents
Use intermediaries:
Among the million things we can learn from our parents, spotting the teachable moment is just one of them. Parents don't belong to the Tinder generation, so it's important you cut them some slack if they are old-fashioned.
They may not be on board with diving right into your anecdote of that one time the condom broke, but I-pill stopped them from becoming grandparents of a lovechild.
That certainly cannot be the introductory chapter of this talk. Use intermediaries such as books or movies or incidents in the neighbourhood as a prologue, before you take it to the next level and drop bombs from your life.
"Some kids were caught with booze in the parking lot. I told my mom that such things happen only when you scold the child for their exploration and actions. I told her that when I start drinking, I'd want to be able to be honest about it at home so that I don't have to hide and drink anywhere else. She understood, and a few months later, we started having family cocktail time. Now we also do shots sometimes," says Varsha Mishra, 25.
Dr Kate also suggests using non-confrontative words, such as "intimacy" instead of "sex" to reduce shock value. "You can also ask your elder siblings or cousins to be around to keep the situation from getting out of hand. This works perfect when you're introducing your girlfriend or boyfriend to your parents," she adds.
"I got into my first relationship when I was in high school. My brother was friends with my girlfriend. I paved the way for the conversation by inviting her over using project work as an excuse. Eventually, my brother spoke to my mom and she, in turn, spoke to my father. My father over dinner cracked a joke saying, 'Never leave this girl. You may not find another one.' I was embarrassed, but relieved," says Deb Chakraborty, 29.
Gauge your equation with your parent:
So your father is colder than Frosty the Snowman and your mother can't keep a thing to herself. Sadly, you aren't special. This is one of the quintessential Indian family prototypes.
Look at the track record of how supportive they have been so far. Did they throw a tantrum when you decided to take arts by going against their wishes ("Meri beti Doctor banegi")? Did they confiscate your phone when you didn't score 99.9% in your ICSE preliminary exams?
Examine all this before starting up more difficult conversations, especially when it comes to sex and drugs.
"A lot of parents connect their children having sex or drugs with the fact that their innocence is lost. This activates their natural protective instinct," says Dr Kate.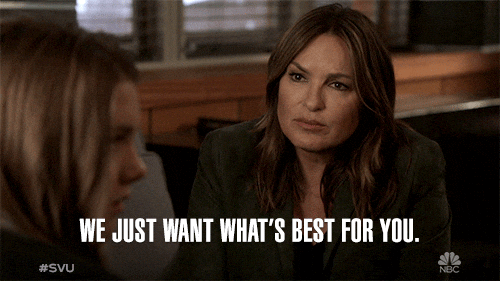 But protective behaviours vary. While some parents talk it out and like to be in loop, some will ground the kids, and in extreme cases, abusive behaviour may be seen. Accordingly, a child can be prepared for the initial reaction.
When to broach the talk:
Waiting till you bang the car into the divider under the influence of multiple spirits to have the talk with parents about your drinking preferences is the worst idea since making that midweek drinking plan in the first place.
The timing of these conversations is crucial. If your parents discover your habits under problematic scenarios – walking in on you, getting phone calls from police stations or hospitals, it immediately spells 'trouble' for them in all caps.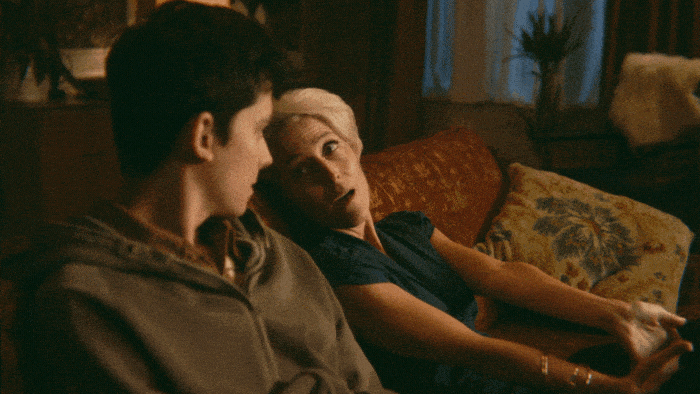 They begin associating your vices with negative outcomes. "You must start having these conversations when other aspects of your life are hassle-free. Do it beforehand to avoid embarrassing, and worse, dangerous situations," advises Dr Kate, adding that it's natural for parents to get angry and overwhelmed when news is sprung upon them out of the blue.
Give them time, take your time, but make sure it's not forever. "The first time I spoke about trying weed, I only mentioned that everybody was doing it at the New Year's Party, so I tried it too. Surprisingly, my father started sharing stories from his college days. I didn't expect that response. I suggest everyone attempts the talk with their parents, and to stop being so afraid of them," says Tanisha Sinha, 24.
It all boils down to respect
Sure your friends have told you that you're old enough to be honest at home, and you wished they were in your shoes. Some have also advised to stop being a cry baby and move on. "So what if they don't know you drink. You don't have to tell them either."
Yet in real life, there are no family tropes or formulaic families. Every family dynamic is different and some are more conservative and closed than others.
"My mom knows I drink, smoke and about my past relationships. While she doesn't support my drinking and smoking habits, she doesn't stop me either. We respect each others' boundaries. When you're almost 30, that's all you want, really. To be respected for who you are," says Neha Singh*, 29.
Dr Kate agrees that as an adult, you're not looking for permission anymore. You've already made the choices, you just want them to be aware of it without a judgement.
"Broach the topic lightly and tread carefully. But if your parents have some rigid values and opinions, do not try to shake them constantly. Move on after accepting that you are two adults sharing perspectives," she says, adding that it's a two-way street and the parents learn as much by trial-and-error in having the talk as much as their children do.
* Some names have been changed upon request