A still from Veere Di Wedding
The 7 eternal commandments for female friendships
Because #girltalk is cheaper than therapy
Female friendships can be more complicated than the 65 steps of a dum biryani recipe but are as satisfying. She could be the haldi to your acne — poles apart, but complementary; or Raja and Prem from Judwaa (i.e identical). Yet, the best female friendships, like Doordarshan shows, are enduring, satisfying and birth a peculiar language of love only two people can understand.
A close friend and I have devised 'The Overreaction Avoidance Principle'. When her boyfriend, as most can be depended on to do, acts particularly infuriating, she calls me before she unleashes her wrath on him. We end up checking in with each other, often enough, and protect each other from destroying our relationships because 'I caught him watching Game of Thrones without me.'
So, we turned to our IRL Tweak family to figure out what makes female friendships last through decades. Through self-destructive behaviour, arguments over who stole whose backless choli and wing-womaning each other. Through ups, downs and meh phases.
This is for the straight-talking Susie to your bright-eyed Mrs Maisel, the control freak Monica to your flaky Phoebe, the Amrita Arora Ladak to your Kareena Kapoor Khan.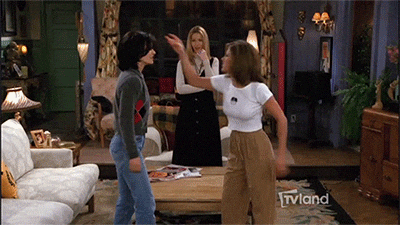 The 7 commandments of female friendships will remind you to reach out to your BFF even when all you want to do is strangle her.
1. Thou shalt never covet her paramour — even if their relationship was only in her head
The person behind 'sisters before misters' turns in his/her grave every time someone makes goo-goo eyes at a human their friend has previously coveted. Like a reflex, most of our readers highlighted this as rule number 1 for female friendships.
Says Raveena Shahpuri, "You never hit on a friend's ex. Or talk to them. or even like them." Whether the ex and she dated for 5 years, or it's someone she was ghosted by after a week of Tinder talk, you're walking a thin line when thinking about moving in on an ex (or current).
Nayantara Kansal puts it rather succinctly, "No screwing around with your girlfriend's boy. Just never." Real life doesn't work out like Cocktail. Really.
2. Thou shalt break bread together — diet, be damned
Ask any woman her greatest wish —  'Eating without getting fat/ an allergic reaction/ rosacea' probably ranks higher than diamonds, dudes or even dogs. Sleepovers aren't about pillow fights, boys, they're all about eating cake. Lots of it.
As Neharika Manjani says, "If you're ordering my favourite snack/meal/ coffee. Order two without asking." Shahpuri chimes in, "If you order the delicious main while I pretend I'm on a diet, be ready to share with me."
3. Thou shalt have her back ­ — even, nay, especially when she's up to 'shady shit'
Whether you meet as mud-eating toddlers, pimple-faced teenagers or world-weary moms fighting over the last 6-pack of toilet roll at the baniya, life will put you through the wringer. Having each other's backs is crucial.
Says Kansal, "Whenever your friend's parent calls you and asks to speak to them, assume your friend is up to some shady shit and cover their butt."
From small steps like making sure they never mix drinks (or never letting them out of your sight when they do) as Arundhati Chatterjee reminds us to mutual respect, and "defending her stupidest mistake in public, dissecting her smartest decisions in private", says Tweak India editor Rochelle Pinto says. Aspire for the Jai-Veeru school of loyalty.
This extends to public support, as in the case of Gayathry Latheef and her friends, "If someone is having a fight or an argument with their husband or boyfriend, one of us will put up some 'food for thought' type post on Insta. Cause everyone is following everyone. And then whoever needs to see it, gets the message, albeit indirectly."
4. Thou shalt not bear false witness — even if it costs you your friendship (temporarily)
What to do when your best friend is asking for your opinion on her new suede skirt, or… her new scruffy boyfriend?
Simone Dhondy says, "Ugh, be honest about when your friend buys something ugly. Don't sugar coat it because that sets a bad precedent. And they trust you, so you're not doing any favours by lying." Let Pinocchio be your cautionary tale.
Clothes are one thing but what does one do you can't see eye-to-eye on her bigger life choices?
According to Anamika Butalia, take honesty with a pinch of salt (and a shot of tequila), "There's no right or wrong way to act. And when asked, I can't lie. I give my unapologetically honest opinion, without being hurtful. It's important that friends understand that at the end of the day, my opinion is just that. Not a prophecy or prediction."
5. Thou shalt take time out for a dance party — or just, you know, a Skype call
If your friend wants to complain about her ex, job, mum 1,787 times, hear her out 1,787 times. All your friend wants is someone to take the time to hear them out. Plan a ladies night, where nothing is off-limits or an annual Galentine's Day celebration.
Latheef says,"At girls nights, we discuss marriage, in-laws, kids, work. Helps get a clearer perspective of things that maybe irritating you but actually aren't such a big deal."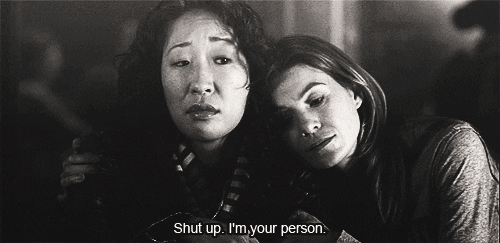 When you haven't connected in a while, take an hour out for a phone call, Sara Hussain reminds us. Communication is key and no one can read your mind, even if it feels like that with your bff sometimes. One of you might get caught up adulting, so don't be a jerk. She'd rather be hanging with you than desperately searching for onion-free recipes to avoid bankruptcy.
6. Thou shalt respect her boundaries — and set your own
"Just because she's your best friend doesn't mean she gets control of the playlist on long drives. There's only so much Badshah that a human can take," says Pinto.
Differing tastes in rap aside, the boundaries in female friendships can get blurred — if you're wondering if calling your friend at 3 am to complain about your last Tinder match will disturb her husband — you're right, it will.
As much as she wants to be there for you and hear about the colour of your poop to check if you're sick, it's important to respect her boundaries — and set some for yourself. No one likes a clinger. No one.
7. Thou shalt let it go — sans the Frozen shoulder
Ah, the silent treatment. A trick we all learn even before we know how to talk. The grown-up way to deal with arguments is to swallow your pride and talk about it. It's time to be the bigger person, even if you, like me, are only 5ft tall. Most friendships need a little care and concern now and again. Having honest heart-to-hearts are the way.
Relationships are about give and take, and if at any point you feel like one is taking way too much, it might be time to have a talk — or cut the cord.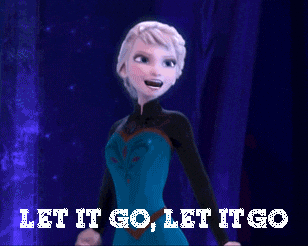 Like most good things, even female friendships come to an inevitable end. You may have grown apart. The only thing you now have in common are your shared memories. Or she broke Rule no 1.
As Kamakshi Ayyar says, "Live and let die — you have to know when to call time on the friendship, everything doesn't last forever."
So let it go — you will always have the memories (and embarrassing photos of her head first in the toilet )