Representative image: Wilson Vitorino/ Pexels
The Great Indian Reading list 2021: Enter the democracy of bookworms
History, memoirs and a few usual suspects
Unity in diversity. The three words we invariably use to describe India rang true as we put together the Great Indian Reading List of 2021. Our ambitious quest began with a stroke of curiosity: What did the country's loyal readers curl up with this year, where the absence of post-work drinks and long commutes translated to extra hours spent with paper friends for company?
For answers, we reached out to the top players in publishing and popular online retailers, along with our favourite neighbourhood book haunts (Granth in Mumbai; Champaca in Bengaluru, Bahri Sons in Delhi and The Storyteller in Kolkata).
According to the Publishers Association, publishing has proved incredibly resilient through the pandemic. "Children's books are up 2%, non-fiction also performed strongly, with sales up 4%. Readers turned to digital books, with sales soaring 24%," says Stephen Lotinga, chief executive officer of the Publishers Association, UK.
Closer home, family-run bookstore chain Bahri Sons opened a new outlet amidst the lockdown. "We saw a huge demand for memoirs, fiction and historical non-fiction. So many new books released this year, cementing the fact that readers are eager to discover new authors too," says Rajni Malhotra, owner the Delhi-based bookstore.
The democracy of readers, despite their unique tastes in books, circled within a common ground. The past collided with the present, and historical fiction boomed. Popular titles included Tarana Husain Khan's The Begum and the Dastan, A Time Outside This Time by Amitava Kumar and Caste by Isabel Wilkerson.
In Bengaluru's Champaca bookstore, readers flocked to get the real deal. Bookworms turned to non-fiction and found company for their hardships, miseries and the eternal search for hope during uncertain times.
To catch up on reading FOMO, bookmark this Great Indian Reading List. We assure you there's something for everybody in there, including titles for your little ones.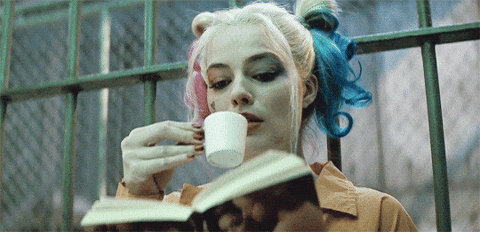 The Great Indian Reading list for the democracy of bookworms
Sach Kahun Toh by Neena Gupta
The autobiography wears its heart on its jacket. Neena Gupta is the life coach we deserve and this tell-all autobiography, filled with hope, laughter and wisdom, is the closest readers got to a one-on-one session with her.
Beautiful World, Where Are You by Sally Rooney
This year tested friendships across the world, and 'millennial novelist' Rooney's latest fiction offered some solace and comfort in the face of crumbling ties. Four friends navigate mental health, friendships, breakups and professional angst as they find themselves at the awkward crossroads of life. 
Murder at the Mushaira by Raza Mir
Historical fiction gets a stylish facelift in Mir's atmospheric murder mystery. 
Set in Delhi in 1857, just before the first war of Independence, an obnoxious poet is found stabbed in a haveli. It's also the final days of the Mughal empire. Mir reimagines the poet Mirza Ghalib as a detective, trying to solve the case.
This one makes for a memorable re-read.
Lady Doctors by Kavitha Rao
Six women defy society's notion that they are unfit to pursue medicine, only because of their gender. The women in Rao's book smashed caste barriers, swam oceans, raised eight children while studying medicine, walked out of marriages and faced poverty to fulfil their aspirations. 
Lady Doctors may revisit century-old lives, but the life lessons it brings along are timeless. 
The Last Queen by Chitra Banerjee Divakaruni
Divakaruni pens the epic yet heartbreaking story of Jindan Kaur, the last queen of Lahore. When Maharaja Ranjit Singh meets an untimely death, Rani Jindan goes from being a mere village girl to queen. 
She fights to protect her kingdom of Punjab from the British monarchy, and never backs down, even in the face of the harshest betrayals, some from her own people. This is a must-read for Divakaruni fans, as well as a good place to start for the uninitiated. 
The Boy, The Mole, The Fox and The Horse by Charlie Mackesy
Captain America aka Chris Evans has called this "the most beautiful book/Christmas gift possible", and we agree. Choose this gem for yourself, your kid and your parents. 
Four unlikely friends come together to part endless words of wisdom and encouragement, making this the most hopeful care package this year. 
A tiny sneak peek for you: "What do you think is the biggest waste of time?"
"Comparing yourself to others," said the mole.
The handwritten font and the sweet illustrations only add to the joy of reading Mackesy's book. 
Greenlights by Matthew McConaughey
The Oscar-winning actor likes to call his memoir "a love letter to life", and there's all shades of love in this autobiography. No, it's not a self-help book; this one's McConaughey talking about his failures, hopes, dreams and people management, and while you may not have anything in common with the Oscar winner, his stories are more relatable than most influencers you follow.
Song of Draupadi by Ira Mukhoty
In this retelling of the epic, Mukhoty sheds light on the epic women of Mahabharata.
From the unassailable Satyavati, mystical Ganga, the indomitable Kunti to persistent Gandhari, they all make fierce appearances alongside Draupadi, the MVP, as she and her brother Drishtadumna are avenge their father's humiliation.
Song of Draupadi is an ode to all the unsung women who prove to be the most integral agents of change.
Midnight's Borders: A People's History of Modern India by Suchitra Vijayan
Barrister-political writer Suchitra Vijayan journeyed for over seven years across 9,000 miles to understand and explore India's borders. Her voyage has resulted in this socio-political yet heart-wrenching commentary on the country's frayed edges.
Part historical, part political, Vijayan documents the impact of the boundaries that run through villages and farmlands on its citizens, with a side of patriarchy, poverty, misogyny and more.
The Midnight Library by Matt Haig
TW: suicide
It's a rare sci-fi fantasy with mental health issues at its core. You may have come across this brilliant book on lists and even Insta feeds, but that's because everyone you know has been reading it. 
We enter a unique library set between life and death, where each book gives you a glimpse into what could have happened if you took another road, made another choice. Protagonist Nora Seed lives with regrets, and on a particularly bad day, she decides to quit living, and finds herself in The Midnight Library. Here, book after book, she discovers the other side of regret. It's a dark little book that will light your soul up.
Savitribai Phule and I by Sangeeta Mulay
Written for young adults, Mulay's semi-historical book tells us the story of Shabri, a shy Dalit girl who chances upon a diary written by Savitribai Phule (OG feminist who was the first to start a school for young girls in India).
As Shabri immerses herself into the diary, she transforms from a shy introvert to an assertive young activist. Parents, bookmark this as a Christmas present for your young one.
The Anthropocene Reviewed by John Green
Green, known for his coming-of-age teen romances, dives deep into the ever-changing pandemic brain for his new non-fiction — a collection of essays where he reviews everything from sunsets and Taco Bell menus to human connection during lockdown.
Rumours of Spring by Farah Bashir
How does it feel to grow up in a city under near-constant siege, punctuated by curfews, crackdowns and gunshots? Bashir's coming-of-age memoir reveals what being a teenager felt like in Kashmir during the valley's most turbulent years.
Marrying the mystic beauty of Kashmir with its scarring political history, Bashir paints a real narrative of modern India.
The Murderer, The Monarch and The Fakir: A New Investigation of Mahatma Gandhi's Assassination by Appu Esthose Suresh, Priyanka Kotamraju
True-crime fanatics will lap up this fresh look at Mahatma Gandhi's assassination. Suresh and Koramraju's book defies existing rationales and beliefs to ask a hard-hitting question: was it an assassination, a hate-crime or something more?
Keep an open mind as the book questions a 70-year-old truth
A Slow Fire Burning by Paula Hawkins
Everybody loves a good murder mystery, and Hawkins's latest work is top-notch in that department.
A man is found murdered in a London houseboat. Suspects? Three women associated with him. Laura is the one-night-stand last spotted in the man's house, Carla, a disturbed aunt, and Miriam, the intrusive neighbour who isn't helping the cops.
This one's an unputdownable weekend read.