A still from Once Upon A Time In Hollywood
Where to stream the Oscars 2020 films if you're too lazy to leave the house
Netflix and chill works in your favour
We expect more from the Oscars 2020 than our government. Mostly because the former has a longer history of living up to our expectations.
Whether it's the snubs, divisive winners or legendary speeches, the Academy delivers more drama than KJo's films.
ICYMI, in 2014, Ellen DeGeneres's selfie broke the internet. Leonardo DiCaprio put the spotlight on climate change. Results have even sabotaged lifelong friendships.
Like in 2015, Birdman won Best Picture, and damaged my relationships, quite a bit. I relentlessly argued on behalf of the decade-long performance from team Boyhood. The commitment-phobes didn't agree.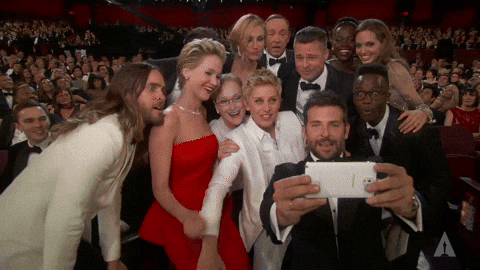 The Hollywood event produces enough fodder for small talk and big debates for weeks to follow, but to make the most of it, you must watch the films the Academy approves of.
I battled rush hour traffic to make the 14km trek from Juhu to Wadala to watch the 9pm show of Bombshell and last week, I was one of only three at a Judy screening.
If the movies never made to the theatres around you or you missed them, streaming services are now offering a selection of Oscars 2020 films. In fact, Netflix Originals have even scored 24 Oscar nominations this year.  You've got 5 days to go. A dozen films to watch. Just sweet talk that cousin you hate or beg your friend for the password and be ready for the Oscars 2020 by Feb 10.
Here's where you can stream the Oscars 2020 films:
Once Upon A Time In Hollywood:
Quentin Tarantino's dramedy starring Brad Pitt and Leonardo DiCaprio is like vintage wine. It gets better with every passing minute. You just need to survive the first 20.
PSA: Read up on the Manson Murders — it will help contextualise the movie. Tarantino takes a piece of Hollywood history, and turns it on its head for a perfectly orchestrated slasher scene.
I'd also give an extra star for that back-to-the-60s OST starring Simon & Garfunkel, The Rolling Stones, The Mamas And The Papas and gang.
Oscar nods: 10
Now streaming: Amazon Prime Video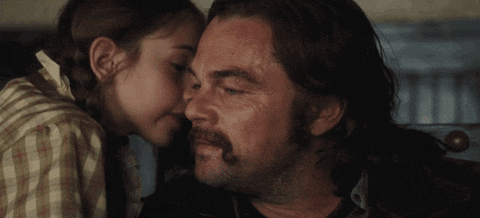 Marriage Story:
Scarlett Johansson and Adam Driver's dysfunctional family drama is being touted as a modern day Kramer Vs Kramer.
The Netflix movie showcases what a family actually goes through during divorce, and viewers suggest that the pain feels incredibly real.
It's likely it feels real because director Noah Baumbach (who has been divorced twice) has heavily drawn from his personal life. It's also refreshing to see that the Oscars 2020 frontrunner doesn't vilify its characters for dramatic effect.
Oscar nods: 6
Now streaming: Netflix.
The Two Popes:
The movie revolves around conversations between two old men debating whether or not one of them should step down from his position of power.
The Fernando Meirelles film follows Pope Benedict (Anthony Hopkins) and Cardinal Bergoglio (Jonathan Pryce) (who later becomes Pope Francis) in conversation across parks, stairways and hallways, debating Christianity and more.
We promise it's the longest religious discourse collectively enjoyed by the followers, atheists and agnostics.
Oscar nods: 3
Now streaming: Netflix
The Irishman:
And while we talk about organised outfits, how can we forget the auteur of organised crime, Martin Scorsese?
His recent outing with Netflix, The Irishman, explores the true story of Frank Sheeran, a union man who allegedly worked as a contract killer for years.
The crime drama can seem like it's crawling at 3 hours 30 mins of screen time, but it's worth the bruised knees, at least according to the Academy.
Oscar nods: 10
Now streaming: Netflix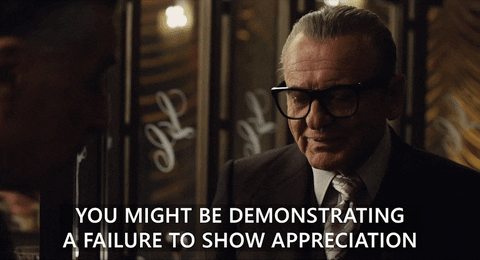 The Edge of Democracy: 
Most nations seem to be unhappy with their government. Petra Costa's documentary throws light on the ideologically divided political landscape in Brazil and how her leaders navigate through the tough times.
Oscar nods: 1
Now streaming: Netflix
Klaus: 
If you're tired of watching intense dramas leading up to the Oscar D-Day, take a Christmas break and watch Santa's origin story.
Sergio Pablos's animated film is set in the fictional island village of Smeerensburg, where a spoiled young postman Jesper strikes up an unlikely friendship with a local toymaker named Klaus.
The movie is a lesson in moving past old grudges and living in peace and harmony.
Oscar nods: 1
Now streaming: Netflix
Joker:
We saved the Oscars 2020 favourite for last.
Todd Phillips's Joker is an American psychological thriller following Arthur Fleck, who is navigating his way through Gotham's fractured society. Clown-for-hire by day, and aspiring comedian by night, Fleck ends up becoming the joke himself on most occasions.
The film shows how Fleck's one bad decision leads to a series of horrifying events.
Joaquin Phoenix (playing Arthur Fleck) has already ensured we learn to pronounce his name because he is here to stay.
PS: His acceptance speeches deserve an award of their own.
Oscar nods: 12
Now streaming: Hungama