Representative image: Made In Heaven
Vastu tips to attract positive energy during the festive season
For starters, observe compulsory cheat days
Last week, when the first batch of festive mithais rolled in, my mom discarded a carton full of chipped glassware and announced, "This year, you will throw all the stuff you've been hoarding for ages. That's the only way to let some positive energy seep in." And with that war cry, she set the bar high for the festive wellbeing of the house. Animated nok-jhok followed and, she explained, "These are Vastu tips. De-cluttering spaces enhances the flow of positive energy."
I pretended to believe her and decided to fact-check before I conquered the Great Wall of Cobwebs in my room.
Can my cynical mind really accept that Vastu tips — fixing a door hinge or lighting a diya in the kitchen — attract more positive energy during the festive season?
Astro-architect and Vastu expert Neeta Sinha wanted to scream, "Duh!", but resorted to a calmer affirmation. "Vastu stabilises and maximises positive energy around you. And this year, with everything happening around us, even more so," she said, recommending a compulsory cheat day for everyone.
"Eat what makes you happy, avoid the gym if it doesn't excite you. Don't feel guilty about gorging on laddoos. Do everything that lifts your mood and you'll see it reflect in the mood of the house."
While she suggested simple Vastu hacks one could be mindful of during the great Indian festive cleaning season, she cautioned that using elements, metals and crystals for holistic healing can sometimes have a negative impact.
It's not a one solution-fits all technique, and if you want to apply Vastu logic to your home (many of Sinha's suggestions seemed like common sense, if we're being honest), consult an expert.
Vastu tips to bring the good vibes your way this festive season
In the living room:
Decorate the gateway to your home with diyas, rangoli and torans. Diyas brighten the home and spread positive vibes. It is believed that Lakshmi visits your house during this festive season, and fire symbolises a warm, heartfelt welcome.
Rangolis in bright hues, and torans amp up the entrance. Traditionally, torans were made from mango leaves and marigolds. It was considered the sacred gateway as the mango leaves ward off negativity in the environment and the flaming orange hues of marigold help in a clear upward energy flow.
As much as your contemporary aesthetic dictates you choose tuberoses and white lilies, save them for cocktail parties, and give muted pastels a break. The festive season is meant for warmer, brighter shades, so bring out all the reds, yellows, oranges and fire emojis too.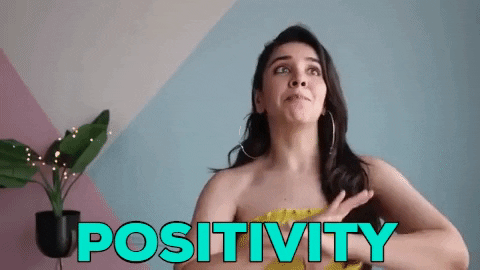 In the kitchen:
You are cooking up joy and can only serve the most palatable happiness when you're comfortable in the space.
Rejig your kitchen into your utilitarian sanctuary. For instance, if you have back pain, and have to bend down every time you need to find masala, reorganise the counters and racks according to your convenience.
A clean environment is a direct channel for ushering in happiness. Keep the kitchen dry and stench-free. It will attract positive energy and make you want to spend more time there. Nobody wants to stare at a tower of dishes yet to be cleaned.
If you store water in a ghada, light a diya next to it every evening – after sunset and before dark. It wards off the pitra dosha (spirits of deceased family members) of the house. If you've noticed children feeling scared when left alone at home, lighting the diya will help cleanse the space of unseen spirits and energies.
Sometimes, a pinch of salt is all you need — in your sabzi and to purify energy. Salt helps in purification and is believed to absorb negative energy. Place a bowl of sea salt in the North-East and South-West direction to bid farewell to negative vibes.
In the bedroom:
Think beyond the festive season, and add photographs of your favourite memories on the bedside table. Nostalgia about good old times fills you up with positive energy. Experiment with your favourite essential oils. Spritz jasmine and lavender on your pillow — they are sleep aids and mood lifters.
Make sure your plants are healthy— trim the dead leaves, plant a few seeds and grow a succulent. Remove a dying plant from the house — it can leave you feeling morose.
Simple Vastu tweaks for all areas:
Make some good vibrations:
A gentle breeze and the pleasant tinkling of a wind chime will go the extra mile in giving an energy makeover to your house this festive season and beyond.
Find the spot where the wind blows, and hang a wind chime to produce relaxing sound vibrations across the house. Follow the less is more approach, lest the peaceful tinkling turns into a state of cacophony. Refrain from hanging them in washrooms as there's a tendency for the energy to drain out of the house.
Repair squeaky doors and noisy hinges as they prevent free flow of energy and can block positive vibes from circulating across the house. You can also play mantras on YouTube to keep the house spiritually active.
Cut the clutter for positivity:
The fortnight before Diwali feels like an apocalypse. One that you can only survive by being in a constant state of cleaning the house. Vastu recommends it too.
Attracting positive energy means eliminating impurities — cobwebs, spiderwebs and three-tier dust cakes on top shelves. In Vastuville, cluttered spaces restrict the free flow of energy, leading to disharmony.
While you're at your mopping and scrubbing best, remove broken objects, cracked glassware and defunct appliances. A clean and clear mind and house, both, feel lighter. That's why the art of festive cleaning is taken so seriously, in order to balance the energy scales of the house.
Fire up the energy:
Diwali, ironically is the celebration of the darkest night of the year. As a lead up to the occasion, light as many (preferably eco-friend dung) diyas as possible. You can use the remains as minerals for the new plants you grow.
Activate all senses by using essential oils-infused diffusers, agarbattis and scented candles.
Sinha's list of Vastu tips include liberally splashing the colour red — across outfits, rangoli, decoration, flowers and so on. In the physical world, it signifies blood and signals you to be alert. In Vastu, it signifies consciousness, alertness and enhances positive energy.