Representative image
12 books under 200 pages so you can actually finish reading for once
Don't judge a book by its size
We like big books and we cannot lie. Yet, a lie-detector would bust us if we claimed we've been faithful to our reading goals and scaled Everest-like tomes. In fact, some of those heavy-weight titles are doubling as weights for our home workouts. The bitter truth remains that our once-upon-a-time secure relationship with reading is now endangered. We are falling prey to infidelity, and betraying A Suitable Boy for his questionable BBC adaptation.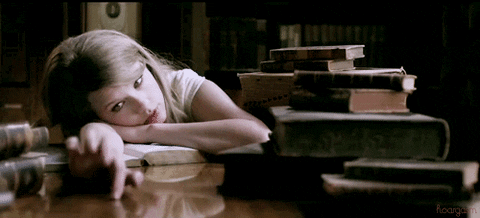 With attention spans dwindling faster than our bank accounts in December, we've found a short cut to to resolve this misery. With the help of our overflowing bookshelves, and recommendations from our readers, we built an arsenal of short novels and novellas that don't compromise on quality.
From Margaret Atwood and Rabindranath Tagore to Elena Ferrante and Milan Kundera, this selection of contemporary novels, all-time classics and some relevant literature under 200 pages promises a satisfying reading weekend, without turning our book dates into a drag fest. 
According to CapitalizeMyTitle's survey of reading speed, it takes an average reader 2.8 hours to read 100 pages, which means a 200-page novel demands less than six hours. Easier than committing to the final season of Money Heist, isn't it?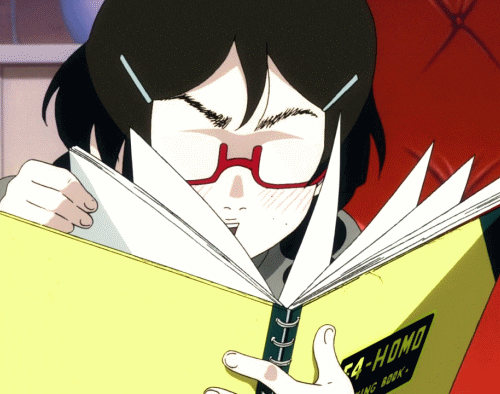 12 short novels to smash your reading goals
Convenience Store Woman by Sayaka Murata (176 pages)
Japanese author Sayaka Murata's award-winning novel follows Keiko Furukawa, a 36-year-old grocery store worker, who's been single all her life, and finds it tough to fit into the conventional roles of society.
At 18, when she takes up a job at the Hiiromachi branch of "Smile Mart", Keiko finds a purpose, fighting against corporate and social odds to make her own place.
Ghachar Ghochar by Vivek Shanbag (124 pages)
In Vivek Shanbag's dysfunctional family drama, with money, comes ghachar ghochar: a complex knot that can't be untied. 
In Bengaluru, the unnamed protagonist goes about his famished, poverty-stricken life in a joint family. But when his uncle comes up with a business idea, the family goes from a shanty to a sprawling house. But their problems don't seem to end. 
Shanbag's psychological drama encourages us to have transparent money conversations with our closest ones, and remember that money isn't always the answer.
The Cat Who Saved Books by Sosuke Natsukawa (143 pages)
Discover the superpower of books (which includes short novels too) and cats in Natsukawa's fantasy fiction. 
Young Rintaro is grieving his grandfather's death, and decides to shut Natsuki Books, the hole-in-the-wall second-hand bookshop owned by his grandpa. It was also his safe space. 
His life changes when a cat called Tiger (also a book nerd) appears and asks Rintaro to join him on a mission, to save books from people who mistreat them. As they journey together through adventures, Rintaro faces his demons too, and emerges a brave heart. 
A Farewell to Gabo and Mercedes: A Son's Memoir of Gabriel Garcίa Marquez and Mercedes Barcha by Rodrigo Garcia (176 pages)
This poignant memoir of longing and loss by Rodrigo Garcia, son of Gabriel García Marquez, is endearing to say the least. The son writes from his dying father's bedside in Mexico City as well as recounts his final moments with his mother giving us a fragmented yet intimate portrait of the Marquez family. 
A must-read for fans of Marquez, and for everybody else, it's a good place to start your voyage into Colombian literature.
The Days of Abandonment by Elena Ferrante (192 pages)
Set in Turin, a woman called Olga grapples with reality after her husband leaves her and their kids for a younger woman. She raises questions in her mind like "Am I no longer attractive? Is he bored with me?" and so on. 
While her neighbours and mother look at it as an inevitable progression in a relationship, she is determined not to let it be her fate. 
The book's devoid of all the softer edges in Ferrante's Neapolitan quartet, and while it may be a shade darker and disturbing, you don't want to miss it.
The Penelopiad: The Myth of Penelope and Odysseus by Margaret Atwood (184 pages)
Atwood's retelling of Homer's Odyssey from the POV of the warrior's wife, Penelope, deals with themes of female subjugation, gender stereotypes and the patriarchy. Penelope is a straight shooter who redeems herself in this entertaining version of the Greek tragedy. Atwood cleverly challenges society's idea of a "good wife" and elevates Penelope from her earlier status of a faithful wife who simply abided by rules in the long absence of her husband. 
The Broken Nest by Rabindranath Tagore (96 pages)
Set in the early 20th century, The Broken Nest is the story of Charu, the neglected wife of Bhupati, a workaholic publisher. The only thing she looks forward to is her time with Amal, Bhupati's cousin. The two share an enviable bond, but when an innocent act of kindness breaks Charu's trust, she loses a sense of purpose. 
PS: Satyajit Ray's adaptation of the novella won the Silver Bear for direction at the Berlin International Film Festival.
Identity by Milan Kundera (176 pages)
The Franco-Czech writer delves into the psyche of two partners in a relationship and gives us an intimate dissection of the most primal nature. 
While the bigger picture is a shared feeling, on the micro level, the man and the woman are questioning, doubting, abandoning and circling back to each other. 
Kundera tries to find out if a bond can survive once jealousy, self-doubt and fears seep in. In his relationship drama, love evolves over time and changes forms before dissipating completely.
The Girl Who Reads On The Métro by Christine Féret-Fleury (192 pages)
Protagonist Juliette is a bit like you and me. Bad dates, a job she isn't really fond of, and rush-hour metro commute to work. Her only solace? Stories she weaves in her head about co-passengers.
Life goes on, until she steps into a mysterious bookstore that prescribes books to readers. Without a thought, Juliette takes up the job of a bookseller and forges deep connections with the owner Soliman and his young daughter, Zaide. Féret-Fleury's book explores the power of intuition and how chance encounters can sometimes heal us.
Prelude To A Riot by Annie Zaidi (184 pages)
Short novels that make a big difference, that's what makes this a masterpiece.
In an unnamed town in the southern part of India, communal peace is at risk; a riot is shaping up, fuelled by vitriolic messaging from the 'Self-Respect Forum'. On grounds of religion, the movement is rapidly dividing the village into two factions.
Zaidi takes us into the inner chambers of a Hindu and a Muslim family who are embroiled in this battle like the rest of the community, and with the help of strong characters (a school teacher, a grandfather with a penchant for gardening and more), drives home a much-needed discourse.
The 39 Steps by John Buchan (100 pages)
An espionage thriller that even Alfred Hitchcock couldn't resist adapting. A South African traveller Richard Hannay meets an intelligence agent called Scudder and learns about a Balkan political leader's assassination.
Soon after, when Scudder is found murdered, and he becomes the prime suspect, Hannay needs to protect a secret as well as his life from the mysterious group called 39 Steps. Can he do it? You'll find out in less than 100 pages. 
The Buddha In The Attic by Julie Otsuka (128 pages)
Otsuka's historical fiction set in the early 20th century, following the bombing of Pearl Harbour, gives voice to Japanese immigrant women who became mail-order brides. Over a period of three decades, these women crossed oceans to meet their husbands for the first time, dreaming of a happy future, only to face hardships and a hostile reality.