Representative image only: Khairiyat
Why Adele and Arijit Singh make us cry more than our exes
Turns out, sad songs can actually make us happy
Taylor Swift and I share birthdays, but Adele and I share a cosmic connection. I arrived at this conclusion a few years ago, when she dropped 21 and 25, her Grammy-studded tearjerkers. 
Those were the milestone ages when matters of the heart went south for me, and I crowned Adele my distant soul sister, along with half the women in the world. 
Last month, our north star burnt bright when she dropped the first single, 'Easy On Me' from her new album, 30. As the song broke every record, Twitter and Reddit threads recommended buying tissue boxes in bulk, in preparation for yet another Adele sob fest.
Why do we fall for sad love songs, like kryptonite for our brains? My search led me through Arijit Singh, Jagjit Singh and ultimately, to neuropsychiatrist, Dr Ojasvi Batra. At a Wadali Brothers concert, he heard the artists perform the soulful, 'Tu maane ya na maane dildara'. The Sufi romantic song gave him goosebumps, chills and even tremors in his hands. 
Of course, it triggered memories, but Batra explains that Wadali Brothers had activated the neurotransmitter called noradrenaline (increases heart rate, alertness and arousal) in his brain. "Parts of the brain responsible for processing music also control memory and emotions. So there's always an explosion in the brain with musical stimulus. Our brain is wired to associate certain emotions with certain kinds of music."
That explains why Spotify knows you want high-energy tracks in the gym, peaceful numbers while studying or working, and upbeat chartbusters when there's a party on our mind.
"Music activates the pleasure and reward circuit in the brain, leading to the secretion of dopamine which enhances our mood. And when we repeatedly start drawing pleasure from a musical piece, several other areas of the amygdala, hypothalamus and hippocampus also secrete noradrenaline which creates a surreal experience," he further explains.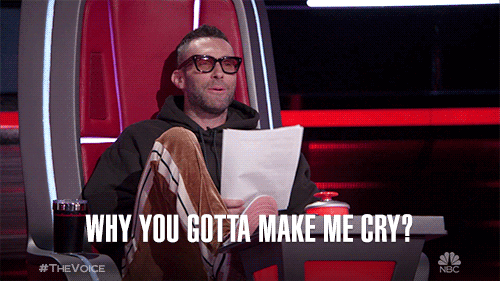 Why sad songs make us happy
You can be yearning for your long-distance partner, or missing your ex after Twitter throws up their profile under "People you should follow", but you can trust Whitney Houston's 'I Will Always Love You' to turn on the waterworks. 
Psychologist Prachi Vaish explains that these heartbreakers give us a sense of control, empowering us. "The way we feel emotions determines the experience. If the feelings are uninvited, it's uncomfortable and overwhelming. But if we can control this experience at will, it's quite enjoyable. Even if the song brings up sad memories, the bittersweet twinge isn't overwhelming because we are deciding the pace."
The songs also create a sense of solidarity among listeners. "It's not your first-hand experience that the songs talk about, but it taps into a relatable memory from your past or even the present. This second-hand nostalgia reminds you that you're not alone," says Batra.
Bonding with a song can be a cathartic release for those who bottle up their emotions. In fact, a study at the University of Limerick found several motivations for listening to sad music. Some stated that reliving emotions helped them process feelings better before moving on, while others considered them to be a welcome distraction from silence, which would cloud their brains with negative thoughts.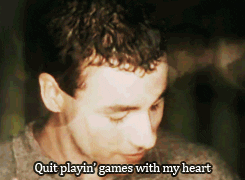 Sad songs create a controlled environment for us to release painful emotions that make us feel vulnerable. Masking them behind a sad song or movie creates an opportunity for us to express ourselves without feeling exposed.
The great sadness paradox
You don't have to nurse a heartbreak or be a third-wheel to be able to empathise with sad songs. Sometimes, on a perfectly happy day, your car radio will blast, 'Someone Like You', and you'll smile through tears. 
While some call it the sadness paradox, Batra refers to it as associative nostalgia. "We listen to particular songs during impressionable phases of our lives. Years later, despite being in an absolutely happy space, if you come across those songs, they activate the memory sector of the brain, take you back to those years deeply glued to your neural pathways, and make you feel good."
Bottomline: Every once in a while, we crave and deserve a good cry to feel happy again. Fortunately, for all of us, Adele and her tribe of tear-jerking singers are just a music playlist away. So, let the music play, keep calm and cry on.