Representative Image: A still from Girls Hostel
Why I loved studying in a women's college
"I could go to class without worrying that my shorts would be the focal point, instead of my homework"
Meryl Streep, Nidhi Razdan, Aung Sang Suu Kyi, Hillary Clinton, Huma Qureshi and Archana Puran Singh. Can you guess what all these well-known women from wildly different fields of work have in common? They're all products of some of the greatest women's colleges around the world. And improbably enough, so am I.
When I first decided to study at Indraprastha College for Women — Delhi University's oldest college for women — it was because the course I wanted to pursue was only offered by them. The fact that the college only had female pupils was an afterthought to me. But not to my social circle, or even my family, for that matter.
Coming from a co-ed school, my friends were horrified (to say the least) about what would become of me. Would I turn out to be a "lesbian", or *insert shocked gasp* a "feminazi", which my then-boyfriend would say I already was? Would I be banned from ever talking to men? Of course, for my extended family, that was a major plus point. What's worse than having a chatur-chaalak beti? It's safe to say that when I arrived at the doors of my college hostel, it was with more doubt in my mind than Tupperware in my mom's cupboard.
To my surprise, my experience at college was far more than everyone told me it would be — free, feminist, and legions away from the aadarsh ladki stereotype attached to women's colleges.
I have to confess: I was that girl in school. A rebel feminist, sure, but the one who thought she's more compatible with her guy friends because they're just so chill. In modern parlance, I was a pick-me girl. So, when I met a bunch of amazing women who did nothing but lift me up and cheer me on, it was a serious reality check. Turns out, women don't have to pit themselves against each other. When it's just us, we have the luxury of being more chill than a Delhi winter.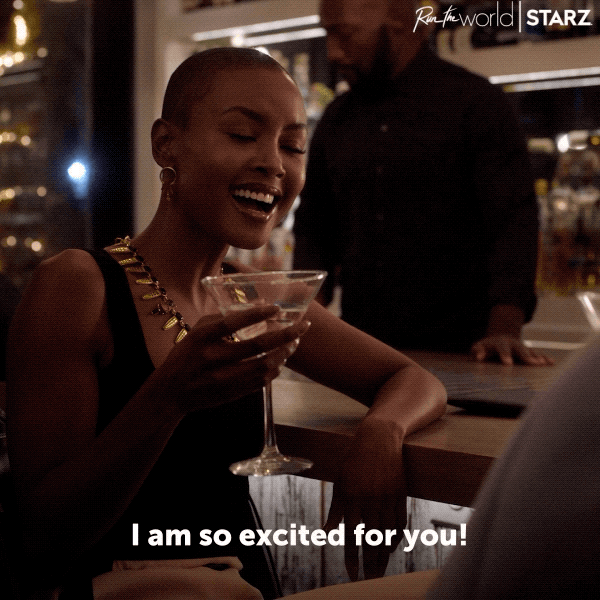 With the bursting of this mythical bubble came another soul-crushing realisation. I thought I was someone who always spoke their mind. In college, I realised that I'd been diluting my words and even my thoughts, especially in the company of my too-cool male friends. What if they think me a prude, or worse, the man-annihilator? I had always called myself a feminist when, in fact, I too had been tip-toeing around men my entire life. When I spoke of this with some of my closest friends, they told me they were all like that at some point in their lives. "How can we be any different when we've grown up in households that give more weight to a man's words and feelings?" one said. We had seen all our mothers do it, and we did it too. When I was wallowing in self-pity, it was my female friends who reassured me. It was their kind words that helped me realise it was not my fault but years and years of conditioning that formed my unconscious behaviour, and more importantly, that it was possible to change.
The misconception is women's colleges are full of catty women bitching about each other. Yes, we were competitive, but we were also a team. Like when some of my female friends at the hostel took a scolding for me from the principal — which lasted more than an hour — because I had a heated altercation at the college gate with some people. They had been caught when they were just trying to calm me down. Mind you, these were competent women with bright minds and equally bright futures ahead of them, which could have very well evaporated into thin air if they got a strike from the principal. Yet they chose to rally behind one of their own.
My best friend, who also studied at a women's college, was pleasantly shocked by the generosity of her classmates who all pitched in to write her assignment on the day of submission, because she'd lost her own paper. In this environment of unconditional support, I saw the world was big enough for all of us to become successful in our own right, and that we didn't have to step on anyone to get there.
In case you're thinking, "But that's not really an accurate representation of the real world" — let me stop you right there. Because which college is an accurate representation of the real world? What college is meant to be though, is a place for young adults to make mistakes, learn, and grow. To give them the necessary tools and knowledge so that they can better equip themselves to thrive in the real world. And graduates from women's colleges are known to excel in the real world. They are actually more likely to enter and make a mark in male-dominated fields than graduates of co-ed schools. In one Businessweek list of women on the rise in the corporate sector, no fewer than 30% hailed from women's colleges.
I can see why. Contrary to popular belief, we had male professors, male admin, male support staff, and male friends but at the same time, a comparable numbers of female professors, female admin, female support staff and female friends. Accustomed to seeing women in leadership roles — heading departments, societies, and student unions — I believed I could be one of the top brass too. And I knew then and there that I wanted nothing to do with any organisation that wasn't designed for its female members, too.
Now that I work at a female-led organisation, I've carried forward the confidence that comes with being my most true self. When you grow up thinking that you can only have worth if boys like you, as many of us are told directly or indirectly, to have a space where you can simply exist does wonders for a young woman's self-esteem.
I loved that I didn't have to think twice before dyeing my hair a new colour every other month in college because nobody would bat an eyelid or tell me I look "bisexual" (whatever that means). Or the fact that I could go to class without worrying that my shorts would be the focal point, instead of my homework. Sure, I may have been slightly on edge about flashing half the student body but, in the words of one of my college roommates, "What do you have that I don't?"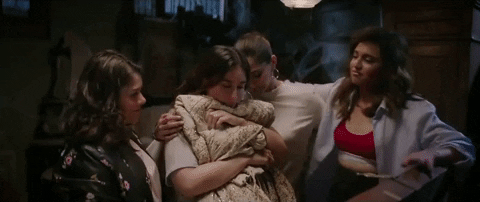 That's not to say that women's colleges are devoid of adolescent sexual tension. When you go almost your whole life studying in a convent, seeing actual queer relationships can initially make you feel as awkward as watching Euphoria with your parents. So, when some of my closest friends started dating each other during the first few months of college, I was excited and scared at the same time. At the time, I had been struggling with my own bisexuality, which made it an even more surreal experience.
Since they had been my close friends, I had a chance to see a real queer relationship from close quarters, warts, farts, and all. Most of the queer relationships I had seen in popular media either existed for comic relief, or if they were between women, were so completely enmeshed with the male gaze. They were always rosy and fulfilling, and the women were always scissoring. It was only while playing a game of UNO with this couple that I was informed that scissoring was something only a handful of agile, athletic lesbians liked to indulge in. And even if they did, this was not the only sexual act two vagina owners could enjoy.
My mind was blown. But the bigger revelation was that these frank, judgment-free conversations were only happening in the tight-knit circle of a women's college. Outside, I was often met with weird stares or curious glances. Isn't it weird? How does sex work? Is it really even sex when two women do it? It was almost like we'd all had a secret meeting where we decided not to ask these questions. Instead, I had a chance to see a queer relationship for what it is — simply a relationship between two consenting adults, just like a heterosexual one, which helped me on the journey to accepting my own sexuality.
Funny to think, what started as an afterthought has ended up making me who I am today. But isn't that exactly how the best things come? Like a great hair day, you don't know how they happen, only that they're life-changing. And that's why you cherish them all the more, as I will always cherish my time at my college — even if I'll never be the next Hillary Clinton.