Representative image: Alex Motoc
This is what breakfast dreams are made of
8 indulgent breakfast recipes that you can make in your microwave
There was a time when all I wanted was to live in a house made of candy. Of course, I was 5 and didn't care that it would be perpetually sticky and unimaginably difficult to clean. Since then, my real estate-owning dreams have changed, but my love for dessert remained intact. I inherited that from my shrikhand-loving Gujju family.
I grew up in a house with working parents, where our concept of meals was a little different than most Indian households. Dinner was family time. Lunch would be whatever we had the previous night for dinner and breakfast, if any, was purely functional. A bowl of cereal, a granola bar or maybe toast butter if you had the extra few seconds. And while I enjoy all three, the weekends call for a lavish experience that gratifies my relentless sweet tooth — a buffet of breakfast dessert recipes, brought to life. Some people like to break the rules by eating breakfast foods for dinner. This is my cheat code.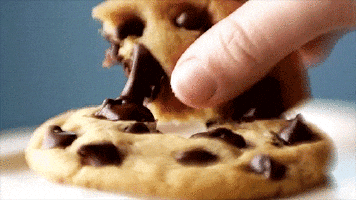 So inaugurate your lazy Sunday with one of these easy-to-make microwave breakfast desserts. Some, like peanut butter and banana oatmeal, you can have every day, but the rest of these microwave breakfast desserts are more of a twice-a-week indulgence.
Are you ready for a food baby?
8 delectable breakfast dessert recipes you can make in the microwave
French toast in a mug from Allrecipes 
The winning ingredient from the first pick among our breakfast dessert recipes is simplicity. It has easy-to-remember ingredients that you will most likely already find in your kitchen. And who doesn't love a delectable French toast?
Ingredients:
1 tablespoon butter
¼ cup milk
1 egg, beaten
¼ teaspoon ground cinnamon
¼ teaspoon white sugar
¼ teaspoon vanilla extract
2 slices bread, cut into cubes
Directions:
Melt butter in the bottom of a large microwave-safe mug in the microwave for about 30 seconds. Tilt mug to coat all sides with melted butter.
Stir melted butter, milk, egg, cinnamon, sugar, and vanilla extract together in the mug. Press bread cubes into milk mixture.
Microwave for about 90 seconds.
Tweak tip: To make this dish healthier, you can swap out normal white bread for whole wheat bread and add a banana, other fruits or even dry fruits into the mix.
Breakfast cookie from Bigger Bolder Baking 
If you're anything like me, you wake up with your sweet tooth twitching and clashing with your desire to be healthy. Whoever said we can't do both has never tried making this winner on our list of breakfast dessert recipes. It has power-packed ingredients that will help you kickstart your day and satiate your taste buds. Thus, creating the breakfast of your dreams.
Ingredients:
½ medium banana
1 ½ tablespoons peanut butter
½ tablespoon honey
1 tablespoon milk
4 tablespoons oats (rolled or quick oats)
1 tablespoon raisins and other nuts
Directions:
In a large microwaveable mug, mash the banana with a fork.
Stir in the peanut butter, milk and honey and mix well together.
Add in the oats and raisins and stir until combined
Microwave for 45 seconds – 1 minute or until firm to the touch on top
Granola in a mug from Bigger Bolder Baking 
There is no doubt store-bought granola is convenient, but until you try making this microwave granola, you won't know what you're missing. The best part about this recipe is that you can play around with the ingredients and every time, you'll get a healthy breakfast dessert that tastes like candy in a mug.
Ingredients:
1 tablespoon maple syrup
2 teaspoons water
2 teaspoons vegetable oil
A pinch of salt
4 ½ tablespoons rolled oats
1 tablespoon desiccated coconut
Nuts and dry fruits to your liking
Directions: 
In the large microwave-safe mug, mix the maple syrup, water, oil, salt, coconut, oats and nuts until blended.
Microwave for 1.30 minutes and stir, making sure to stir up any syrup on the bottom of the mug.
Microwave for another minute or until oats are golden brown. You will see them getting golden in colour and starting to toast up.
Let it stand for 2 to 3 minutes to cool before eating.
Tweak tip: To make this recipe healthier, you could add honey instead of maple syrup. Also throwing in some fruit never hurt anyone.
Peanut Butter Banana Oatmeal from Feasting Not Fasting 
Oatmeal is one of the healthiest breakfasts. But they need to be dressed up, and peanut butter and banana get the job done just right. It also helps that peanut butter and banana are the Thelma and Louise of food combinations.
Ingredients:
1/4 cup rolled oats
1/2 cup unsweetened milk
1 tsp honey
1/4 tsp ground cinnamon
1/2 tsp vanilla extract
1 tbsp peanut butter (if peanut butter is unsalted, add a tiny pinch of salt)
1 banana, sliced
2 tbsp chopped toasted nuts
Directions:
Add oats and milk in a glass to keep the liquid from boiling over
Microwave for 90 seconds. Add honey, peanut butter, cinnamon, and vanilla. Stir and microwave for another 90 seconds. If oats are not cooked thoroughly, microwave for another 30-90 seconds
Stir to evenly mix peanut butter in. Add sliced banana and chopped nuts and eat as soon as it is cool enough.
Tweak tip: Add in flax and sunflower seeds, and garnish with seasonal fruit.
Cinnamon roll in a mug from Kim's Cravings
On a day where you want to eat your feelings but are just too lazy, this cinnamon roll from our list of breakfast dessert recipes comes in very handy. In about two minutes, you could be indulging in a moist, gooey, cinnamony dessert that will most probably end in a foodgasm. Your Sunday mornings just got a whole lot sweeter.
Ingredients:
1/4 cup all-purpose flour
1/4 teaspoon baking powder
2 tablespoons unsweetened milk + 1-2 tablespoons as needed
1 tablespoon maple syrup
1/4 teaspoon vanilla extract
1 teaspoon coconut oil or melted butter
1 tablespoon brown sugar or coconut sugar
1/4 teaspoon ground cinnamon
Directions:
Spray a microwavable mug with cooking spray and then mix together flour, baking powder, milk, maple syrup, vanilla and oil (or melted butter) inside. Add 1-2 tablespoons more of milk, if needed for desired consistency. You want the batter to stay thick, but not dry.
In a small bowl, whisk together brown sugar and cinnamon and sprinkle over the top of the mixture in a mug. Use the tip of a knife to swirl cinnamon mix into the top of the batter.
Microwave on high for about 1 minute and 25 seconds.
2-minute mug pancake from Colleen Christensen Nutrition
As much as we'd love to have a stack of pancakes dripping with melted butter and maple syrup every morning, it isn't quite feasible. But that doesn't mean pancakes can only be enjoyed on a lazy Sunday morning. With this 2-minute pancake recipe, you can enjoy fluffy and delectable pancakes on the go.
Ingredients:
1/4 cup flour
1.5 tsp sugar
1/2 tsp baking powder
3 tbsp milk or water
1/2 tsp vanilla
Directions:
In a microwave-safe mug combine flour, sugar and baking powder.
Add in vanilla and milk or water, mixing well.
Microwave for 60 seconds.
Remove from microwave and top with a desired topping such as maple syrup, chocolate chips, honey etc
Tweak tip: This recipe will also work with gluten-free flour and you can even add bananas, blueberries or a pinch of cinnamon to the batter.
Coffee cake from Pretty Prudent 
I don't know about you but for me, having cake for breakfast is my childhood dream coming true. Of course, making a death by chocolate cake first thing in the morning is not probable. But that's okay because when researching breakfast dessert recipes, I found the next best thing— a mouth-watering coffee cake that you can make whenever you're craving a dessert. Which, if you're anything like me, is all the time.
Ingredients:
Cake
1 tbsp butter
2 tbsp sugar
1 egg
1 tbs sour cream (or yoghurt, if that's what you have)
Few drops of vanilla
1/4 cup flour
1/8 tsp baking powder
Topping
1 tbsp butter
2 tbsp flour
1 tbsp brown sugar
1 tsp cinnamon
Directions:
Place butter in a cup to soften in the microwave for 10-15 seconds.
Stir in sugar until fluffy and creamy
Break an egg into it and stir. Pour some (or all depending on your tastes) of the egg into your cup with the sugar mixture and stir some more.
Stir in sour cream and vanilla.
Stir in flour and baking powder.
In a separate cup combine all topping ingredients. Mix with your fingers.
Add topping mixture on top of cake mixture.
Microwave. Start with 1 minute, then 10 seconds more until it's done to your liking. Let it cool before devouring.