Representative photo: August de Richelieu/ Pexels
Midday snack break is officially our favourite time of the day
All you need is a microwave to whip up these 9 easy after-school recipes
It recently dawned on me that it's been 10 years since I graduated from school. A whole decade since I took the board exams and sat for my farewell havan (no, I am not kidding). Since then, college, boyfriends, and numerous jobs have made me a completely different organism. I can't fathom that there was a time in my life when I would study 11 subjects, go for tuition or hobby classes, do homework and still have the energy to go play football and party with my friends. Or when I had to ask permission to go to the bathroom. I definitely wouldn't want to go back, but there is one thing I miss about school life: the snacks.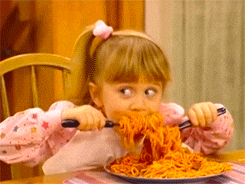 After-school snacks were my favourite time of day. A small break, during which I'd eat and watch an episode of Hannah Montana before leaving for one of the 1000 classes my mother had signed me up for. At the time, it naturally never occurred to me how much effort my mother had to put into creating healthy after-school snack recipes. She can't be the only working parent who's struggled with making something that's healthy, filling, easy to make and still fascinating enough to interest the fussiest of eaters. I was the kind of child that would eat Maggi and a bar of Snickers every day if it was left up to me.
Now that I have to feed myself, I finally understand my mother's impossible situation. So, to help other mothers facing similar problems, especially now that schools are reopening again, I've rounded up some after-school snack recipes that you can rely on. They're all (relatively) healthy, indulgent and almost as easy to make as Maggi. The best part is, they all rely on the microwave for speed, convenience, and no mess to clean up after.
Are you ready for these game-changers?
9 after-school snack recipes to please even the fussiest of eaters
Kale chips from Gemma's Bigger Bolder Baking 
Raise your hand if you're constantly on the lookout for different ways to get your natkhat munchkin to eat their greens. You hide them in sandwiches, cover them in cheese and even make soups but nothing seems to work. When it comes to veggies, aap pachwi pass se tez nahi ho. But have you considered servings greens in a form no child has ever been able to say no to AKA chips? This surprisingly easy recipe is the hidden gem of midday snacks.  Maybe along with your child, you could switch to afternoon kale chips to get you out of the 4pm slump.
Ingredients: 
1 bunch curly kale, ribs trimmed away and discarded and leaves torn into 2-inch pieces
2 tablespoons olive oil
Salt to taste
Directions: 
1. Line a large microwave-safe plate with parchment paper.
2. Wash and thoroughly dry your kale.
3. Tear your kale into roughly two-inch pieces, then toss in olive oil and sea salt.
4. Arrange on your plate and microwave for 3 – 3 1/2 minutes. If not super crisp, continue to microwave in 30-second increments until the kale turns crunchy.
5. Enjoy immediately or store in an airtight container for up to 2 days.
Tweak tip: You can add a little garlic powder, oregano or any seasoning of your child's choice to these kale chips.
Mini chocolate cake from Kids Cooking Activities 
Think of this mini chocolate cake as a cheat meal for when your child gets an A on their report card, or has a fight with their best friend. Unlike most cakes, making this one doesn't require much effort or involve complicated math calculations.
Ingredients:
4 tbsp all-purpose flour
4 tbsp sugar
2 tbsp unsweetened cocoa
1 egg
3 tbsp milk
3 tbsp vegetable oil
A handful of chocolate chips
Directions: 
Spray a microwave-safe large coffee cup with cooking spray.
Add flour, sugar and cocoa inside a coffee mug and blend them together.
Add milk, oil, egg and sprinkle chocolate chips on top.
Gently stir until well combined.
Place in microwave and cook for 3 minutes. 
Tweak tip: If your kid got a gold star from the class teacher, make this cake more indulgent by topping it with vanilla ice cream and more chocolate chips.
Corny baked potato from Love to Know  
No snack list is complete without at least one potato dish. Potatoes are, after all, the overachieving yet humble sibling of the vegetable clan. This corny baked potato may take you slightly longer to prepare than the other dishes on this list. But it will be worth it knowing that your child isn't gorging on greasy vada pavs and samosas from the stall opposite their school.
Ingredients: 
One medium or large potato
Oil
Salt
Two tbsp grated cheese
1/3 cup finely chopped or sliced vegetables (carrot, onion, or bell pepper)
One tbsp corn kernels
Two tbsp sour cream, mayonnaise or yoghurt
Directions:

Rub the potato in a little oil and salt and prick it all over with a fork.
Place the potato in a microwave-proof bowl and cook for five minutes on high.
Push a knife into the potato to check if it is soft. If it is not soft, turn it over in the bowl and cook for another minute on high, then check again. Keep cooking and checking until it is soft throughout.
Cut the potato into quarters, but don't cut through the skin at the bottom, so it stays together.
Sprinkle a little of the cheese on the bottom, then add the vegetables and corn.
Place the sour cream or mayonnaise on top with the rest of the cheese.
Egg-stuffed peppers from Get Cracking 
This dish checks all the boxes. It's healthy, filling, easier to make than an omelette and the concept is just funky enough to intrigue your child. All you need are two peppers, a few eggs and some seasoning. Throw them all together and place them in a microwave. It takes lesser time to prepare than your child would take to change out of their uniform, allowing you to focus on the presentation your boss is breathing down your neck for.
Ingredients: 
2 red peppers
4 eggs
Pepper
Salt to taste
Directions: 
Slice tops off the peppers. Remove seeds inside the peppers.
Place peppers upright on a microwave-safe plate. Microwave on high for 3 minutes. Invert and drain on a paper towel.
Place peppers upright on a microwave-safe plate. Break 2 eggs in each pepper. Pierce egg yolks several times with a fork. Season with pepper and salt, as well as spices of your choice.
Microwave on medium-high until eggs are almost cooked, about 5 minutes. Let stand for 2 minutes, then serve.
Mug pizza from Create Kid's Club  
Okay, let me start by saying mug pizza is not your everyday pick from this list of after-school snack recipes. But once in a while, maybe as an incentive or as something to break a monotonous food rut that doesn't take up half your day and turn your kitchen into a hurricane-hit site, a mug pizza is kind of ingenious. Do you know a more clever way to get your child to eat their veggies? You could stuff broccoli, zucchini, peppers, mushroom and even palak in that mug and it will get eaten. This is a game-changer for mid-day snacks and a recipe I wish someone had shared with my mother when I was suffering through school.
Ingredients: 
Store-bought pizza crust
2-3 tbsp. marinara sauce
2-3 tbsp. shredded mozzarella cheese
Diced peppers, tomatoes, mushrooms or veggies of choice
Directions: 
Cut pizza dough into squares using a pizza cutter
Place pizza dough into a wide-mouth mug or bowl
Top dough with marinara sauce, cheese, and veggies
Microwave for 1 minute, or until cheese is melted and dough cooked through.
Banana pudding from BBC Good Food 
An indulgence, or a trick to get your little minion to love bananas as much as actual minions do? The answer (as it usually is for MCQs) is all of the above. When you offer them a plate of painstakingly cleaned and cut fruits, they'll usually push it aside in favour of a cake or biscuit. This easy-to-make banana pudding makes everyone happy, and it won't cut into your Zoom meetings.
Ingredients: 
100g butter, softened, plus extra for greasing
2 ripe bananas
100g light muscovado sugar
100g self-raising flour
2 tsp ground cinnamon
2 eggs
2 tbsp milk
Directions: 
Put the butter in a 1-litre baking dish and microwave on high for 30 secs-1 min until melted. Add 1½ bananas, mash into the melted butter, then add the sugar, flour, cinnamon, eggs and milk. Mix together well.
Slice the remaining banana over the top, then return to the microwave and cook on High for 8 mins until cooked through and risen.
Tweak tip: Serve warm, dusted with icing sugar and a scoop of ice cream.
Bread upma from Tarla Dalal 
Bread upma takes me down memory lane. It was my mother's go-to mid-day snack from her repertoire of after-school snack recipes. Being a working mother, she has mastered the art of jugaad and her inclination towards feeding me bread upma every alternate day was proof of that. It takes 10 minutes to prepare and you will find all the ingredients in your kitchen cabinets. Did I mention that it is not only healthy but will also keep your little hungry-hungry-hippo off your back for the next few hours?
Ingredients: 
8 to 10 bread slices
2 tbsp oil
2 tsp mustard seeds
1/2 cup chopped onions
2 curry leaves
1/2 cup finely chopped tomatoes
1 1/2 finely chopped green chillies
1 tsp finely chopped ginger
1 1/2 tbsp tomato ketchup
1 tsp lemon juice
1 tsp powdered sugar
2 tbsp finely chopped coriander
Salt to taste
Directions:
To make bread upma, dip the bread slices one by one in a little water and squeeze out the excess immediately. Crumble it lightly and keep them aside.
Put the oil in a microwave-safe bowl and microwave on high for 30 seconds.
Add the mustard seeds and microwave on high for 1 minute.
Add the onions and curry leaves, mix well and microwave on high for 2 minutes. Remember to stir once after 1 minute.
Add the tomatoes, green chillies and ginger. Mix well and microwave on high for 1 minute.
Add the prepared crumbled bread pieces, tomato ketchup, lemon juice, sugar, coriander and salt. Mix well and microwave on high for 2 minutes.
Serve the bread upma immediately.
Oatmeal cookies from Spoon University 
Are you having trouble getting your child to drink their milk every evening? We have some leverage you can hold over them. No milk = no delicious homemade cookies. You can make these cookies an hour before your child is scheduled to return from school and store them in an airtight container for 2-3 days. If they last until then, that is. They might not be the healthiest snack on this list but aren't they better than the ones your child impulsively orders every second day off Zomato? Remove half an hour from your hectic work from home schedule, it will pay for itself in empty milk glasses.
Ingredients: 
3 tbsp oats
2 tsp flour
1/4 tsp baking powder
1 tsp sugar
1/8 tsp cinnamon
1 pinch nutmeg
1 1/2 tbsp butter
1/4 tsp vanilla
1-2 tbsp raisins
Directions: 
In a mug, combine all the dry ingredients (oats, flour, baking powder, sugar, nutmeg, and cinnamon).
Mix in the "wet" ingredients (butter, vanilla, and raisins) and combine until it forms a dough. You can use either salted or unsalted butter.
Turn the dough into a ball and place it on a plate before microwaving it. Press it down until it forms a disk.
Microwave the cookie for approximately 1 to 2 minutes, depending on how crunchy you want the cookie to turn out.
Tweak tip: If your kid is not a fan of raisins, you can swap them out for chocolate chips.
Dhokla in a mug from MagicPin 
Dhokla is a classic Gujju dish that is beloved by everyone (even though most people live in denial). It's healthy, filling and no matter how much of a picky eater your little one is, they can't say no to this fluffy, yellow snack. It's like SpongeBob in a cup. If SpongeBob was edible and didn't live underwater. It's also considered comfort food. If they've just gotten yelled at by their physics teachers or they didn't get selected for the football team, this is how you can ensure your child's expression goes from looking like the upside-down smiley emoji to the grinning emoji. And with this easy option from our list of after-school snack recipes, you can do it in less than half an hour.
Ingredients: 
1 cup besan
1/3 teaspoon turmeric
1/4 teaspoon asafoetida
1 teaspoon ginger chilli paste
1 teaspoon salt
2 teaspoon powdered sugar
1/2 cup curd
1 tablespoon vegetable oil
2 tablespoon fruit salt (you can use no-flavoured Eno)
2 tablespoon water
1 teaspoon oil
8-10 curry leaves
2 green chillis
1 teaspoon mustard seeds
1/4 cup water
Directions: 
In a bowl, add besan, turmeric, asafoetida, ginger chilli paste, salt, powdered sugar, curd, vegetable oil and mix well.
 Prepare a smooth batter by adding water bit by bit if needed.
Add fruit salt and water in the batter and mix gently.
Now pour the batter in a microwave-safe mug and let it heat for 3 1/2 minutes but do keep an eye on it to avoid any accidents.
In a heated pan, add 1 teaspoon oil along with mustard seeds. Let it crackle and then add curry leaves and green chillis. Sauté the ingredients nicely and finally add 1/4 cup water to it. Let it boil.
Give the final touch to your dhokla by pouring the tadka from step 5 over the fluffy baked batter. Refrigerate for 20 minutes and serve.