Photos: Aapro
Every lazy girl's fashion dream: Co-ord sets
Why take the trouble to put together an outfit?
For some of us, morning routines involve a bulldozer to roll us out of bed, an IV drip of caffeine, and a series of alarms to ensure we don't get late for work. In this fugue state, trying to find a pair of pants to match the new graphic shirt on which you spent half of last month's salary can feel as stupefying as sitting ​​across a chess board from Viswanathan Anand. That's why we're falling hard for co-ord sets. There's no need for planning – everything comes pre-styled. All the thinking is done for you, whether it's matching colours, patterns, styles, or cuts.
There was a time when the only coordination we did was our school uniforms, the salwar kameez we wore to family weddings, and our pyjamas (when we felt fancy). If our bra matched our panties, it was the closest thing to "coordinated", we could reasonably expect.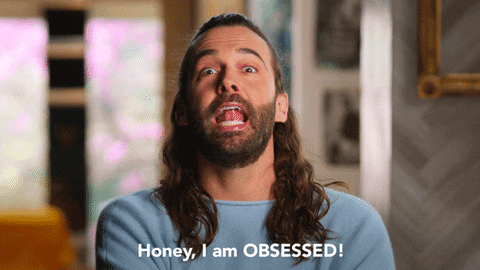 Since we're all about the minimum effort-maximum result life, we naturally welcomed co-ord sets with open arms. Think of them as the adult version of uniforms but without the itchy-scratchiness, and a lot more variety, zhuzh, and finesse.
Where we once relied on the comfort of jumpsuits, stripping down to our birthday suit every time we went to the loo became a bit inconvenient. But co-ord sets negate that obstacle. The individual pieces can be worn as one outfit, separated and mixed with pieces from other sets, or with pretty much anything you want from your closet.
Floral embroidery, block prints, contrasting colours – there's a plethora of homegrown brands making co-ord sets for every occasion and body type. And we even found pocket-friendly options to accommodate end-of-the-month budgeting.
Co-ord sets we love and how you can recreate the look for less
Reimaging the pinstripe
Papa's office uniform of rotating striped shirts kind of put us off the idea of stripes overall. There was always one button straining against his generous midriff, holding things together with Thor-like strength. But there are co-ord sets like Spec Suree BF set by O'Frida (₹8,880) which reimagines traditional striped shirts you'd wear to work by changing the colours and making them oversized.
This set follows the boyfriend/oversized aesthetic which screams comfort, but you can pull off a similar elevated striped look with this Mango striped shirt with contrasting colours. Balance the colours with a pair of neutral wide-leg olive pants from Vera Moda (₹1,749, currently on sale). They've got a comfortable elastic waist and ribbed-knit texture that elevates the whole look.
Wrap-arounds to suit every body type
A wrap tie top has everything we love to accentuate our curves. And it looks good on pretty much everyone. The Pot Plant's wrap co-ord (₹6,000) has a flowing fabric that won't cling to you when the temperature rises. A tie that hits the mid-section at the sweet spot and 3/4 sleeves that let you feel the breeze in your pits. We all need some ventilation every now and then. And the shibori pattern adds a lovely flair.
The top in the Happispace Kyoto set (₹4,750) emulates a traditional Japanese kimono style. It's a little easier on the wallet and if you're more of shorts than a pants person, then this one is for you. And the brush stroke pattern will make you a walking piece of art.
Colour therapy for dreary days
As the monsoon looms over us with gloomy dark clouds, we're bringing in some sunshine. Going by colour theory, yellow exudes cheer, happiness and warmth. Reik's three-piece Amalfi cape set (₹25,000) does just that. We were a little apprehensive about wearing crop tops and bustiers but then we got a lesson in confidence from Gen Z. And if you're not ready, you've got a long flowy cape to go over it.
This set has a resort wear vibe that'll make feel like you're always on vacation (even when you don't get leave from work) which you recreate with a floral co-ord set from Berrylush (₹1,797) and georgette overlay (₹3,550) from the line created by designer Mahima Mahajan with Alaya by Stage 3. The Berrylush set replaces the skirt with pants, and the mirror work embroidery panelling on the overlay will be eye-catching on pretty much any outfit.
Nailing the tie-dye 
We're suckers for anything tie-dye. Spiral, box folds, sunburst, crumple, bullseye, and more – with so many tie-dye patterns you're bound to find that you love. Tie-dye can give even the most seemingly boring outfits a facelift. The Miranda set by The Jodi Life (₹14,480) is anything but boring in vibrant head-turning red with hints of lilac. For that price tag, you're paying for muslin silk that's hand-made.
Alternatively, you can go for the Sapna co-ord set by Goldys Nestt (₹1,971, currently on sale) which has a very similar tie-dye pattern and equally vibrant block colour. This one does have a tie-up top. And if that's your jam, then you can do the same with the Miranda shirt by unbuttoning it from the bottom and knotting it.
All about the drape
When we talk drapes it's usually about saris, or, well curtains, but it's time to give draped skirts a chance. These are gentle with curves, accentuating what you've already been blessed with.
The Orchid draped skirt set by Aapro (₹12,000), falls in all the right places and caught the internet's fancy when worn by content creator Masoom Minawala. The twisted knot detail on the blouse will make you stand out in the sea of regular crop tops.
Aakar's pre-pleated skirt (₹3,825) gives you a similar drape that'll make you feel sexy without showing too much skin. You can pair it with one of the balloon-sleeved cropped blouses from H&M (₹1,499) which come in three colours, though we're partial to the white and black.
Going monotone
There's a kind of comfort in this shade of brown – smooth like a chocolate brownie or warm gulab jamun. You don't need to be loud and colourful to rock a good look, and Essgee's three-piece set (₹8,550) proves that.
Millennials will get a throwback with the bootcut pants. It's the kind of outfit which you can lounge around in at home, jump on a last-minute zoom call and still look presentable and even step out of the house for a coffee with a friend.
Recreating this will take some mixing and matching. Starting with these twill trousers from H&M (₹1,499), paired with a brown Forever21 camisole (₹422) and topped off with this cocoa brown cardigan from Bonkers Corner (₹699).
Get an outfit that can do both 
Some believe that not everyone can pull off a square neckline but we have to disagree. Especially in this shade of buttery yellow. The slight flare of the bottoms in this co-ord set by Urban Suburban (₹5,499) kind of reminds us of a sharara. Depending on the kind of jewellery you wear with this outfit, it can swing either Indian or western.
This set from Vishudh (₹758, currently on sale) has a slightly different neckline but mimics the fit, offering us a more pocket friendly version.
With inputs from Annesha Chowdhury.