Representative image: Jennifer Marquez/ Unsplash
Why I wear sexy lingerie
Lace, straps, harnesses, oh my
In Sleeping with Other People (2015), the protagonist says she appeases her "inner Khaleesi", referencing Game of Thrones, by spending a month's rent on a set of sexy lingerie.
I never related to that sentiment. Buying lingerie was never high on my priority list, especially shelling out thousands of rupees on bras that looked like they were made to punish women. To me, most of these saucy sets looked like the safety harnesses we were made to wear in school while rock climbing.
I got my first bra with my mother in a small store in a New Delhi market. They also sold bedsheets, saris, nighties and belts. The store aunty shuffled me into a changing room the size of a Godrej cupboard and took my measurements. One 'sensible white' and one beige bra were picked out. "Multi-purpose, comfortable and reliable" – three words that would keep popping up in my mind and making me reach out for the same white or beige at stores from my early teens until well into adulthood.
"I hate those super strappy bras that dig into your shoulders. I don't know how you wear these hipster-style panties, I'd have four butt cheeks if I wore those," I'd tell a friend while browsing racks of lingerie at La Senza.
Stores like this always intimidated me. One time, a friend convinced me to try on a neon animal print bra with lace trim and detachable straps. I felt suffocated, and at the same time, the shoulder straps kept falling off. I saw my misshapen, squashed chest in the mirror and decided "it's just not for me. I like to be comfortable".
I didn't look like the models in their campaigns, with their beanstalk legs, hairless stomachs and pigmentation-free underarms. It's so embarrassing, why put yourself through that, I'd tell myself. And if I'm single, what's the point?
I told myself I was rejecting the male gaze and societal expectations of what women are supposed to look like to please men. I could be sexy without forcing myself into harnesses, stockings, lace and silk. My supportive t-shirt bra and breathable cotton panties empowered me. I wasn't going to objectify myself to meet others' expectations. A thong is just going to give me a UTI or some kind of vaginal infection. I was doing it for feminism. For comfort and practicality. I had a reason for it all.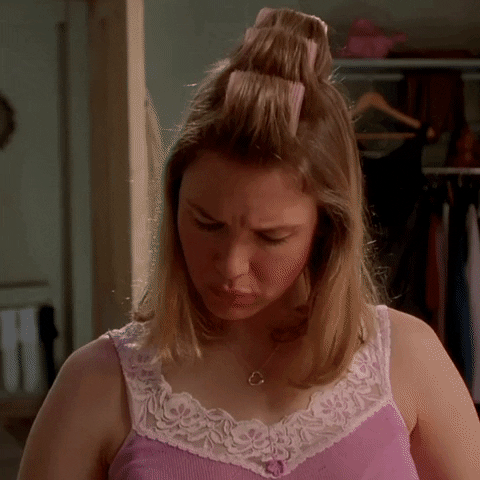 The truth is, I was just uncomfortable in my skin. I didn't think sexy lingerie was made for bodies like mine. The word 'lingerie' always conjured up images of slender women decorated with delicate lace, bows and ribbons, wrapped up like gifts to be unwrapped by a partner on special occasions.
Like all major changes in my life, this also happened completely randomly, unexpectedly and based on a whim. Curse you, social media algorithms, for letting me know whenever blowout sales are on. I needed to replace my good 'ol black bra. After many rounds in a rowdy washing machine, the underwire had popped out, threatening to puncture my rib cage.
The badly lit image on the phone app made me believe I was getting a 2-for-1 deal on black bras. I ended up with a dainty lace affair that I couldn't return. Fine, I guess I'll just succumb to the satin-smooth finish.
I never thought my sense of self was so fragile that I'd have an identity crisis after scoring such a good shopping deal. I had to face the truth that my choice of underwear wasn't some radical rejection of my expected gender role, but low self-esteem.
Over the years, I haven't had much control over how my body looks. On and off medications, I've cycled through being overweight and underweight. Whether I was at my smallest or biggest, I hid my body away. First from the gaze of men on the streets of Delhi while growing up. Then from the 'concerned' comments of relatives and friends. But mostly, from myself.
I didn't see the point of spending money on nice clothes – inner or outerwear – when three months later, I may not even fit into them. My relationship with my body has always been complicated, so instead, I settled on loose clothes and comfort, splurging on makeup and skincare. But then this one damned black bra forced me to face my problem. Because, for one, it looked…good. Really good.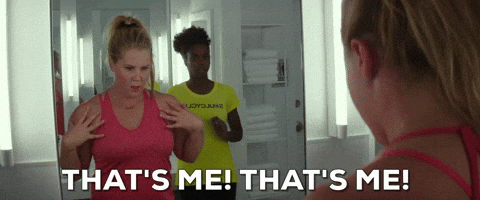 The intricacy of the design, the softness of the fabric and the oh-so-delicate nature of it all was a contrast to how I saw myself. That my body was worthy of this kind of self-indulgence. I have to admit, I was impressed. I finally understood what other women said about feeling confident in sexy lingerie.
When you're confident in your own skin, you exude that. That's what Professor Karen Pine found in a study looking into how what we wear changes our mood and self-perception. She put psychology students in different clothing: some in Superman t-shirts, others wearing plain blue t-shirts and a third in regular clothing. The students in Superman merch felt they were "more likeable and superior to other students, even believing they were physically stronger."
"The right clothing can change who we are, how we think and how we feel. So we should never underestimate this power," writes Pine in her book Mind What You Wear.
Superman wore his chaddis over his tights, my new power came from pink lace under my pyjamas. No one needed to know. It became a sexy little secret with myself. Under my oversized t-shirt and the basketball shorts I've had since 10th grade was matching black sexy lingerie. Little bows and all.
Now I see it as a strange kind of rebellion against what people expect of me. A bitch-faced tomboy with anxiety who listens to heavy metal? Sure, I rotate and wear the same four outfits to the office every week. But you'll never know or guess what I have going on underneath.
In an interview, Shakaila Forbes-Bell, a fashion psychologist, said that what we wear is most often limited or dictated by what our society deems acceptable. "Meaning that we don't always have the freedom to express our specific tastes through our everyday styles."
"Lingerie sets, on the other hand, do not have to conform to such norms because they are for our eyes only, or for the eyes of our partners. This freedom can be therapeutic for the wearer as it allows them to wear sets in styles that are a true reflection of their creativity and personal tastes."
I'm glad to have surprised myself by how comfortable sexy lingerie makes me feel. It has nothing to do with physical comfort, really – though I was wearing the wrong bra size for most of my life like 80% of women. What I deem sexy can be poles apart from what someone else might.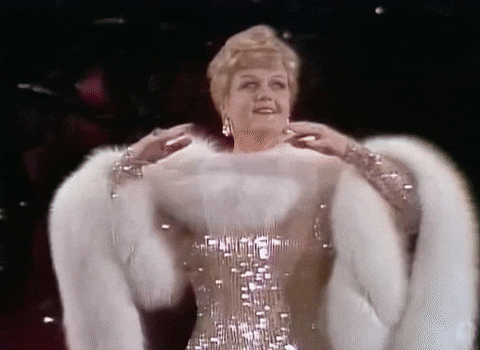 My innerwear doesn't have to be a certain material or design to make me feel good. I had just been denying myself what I had deemed unattainable, creating the demarcation between 'basic' and 'lingerie'. Finding the right fit, for starters, gave me a shape I liked, felt smooth on my skin and didn't cost my month's rent.
I'm not saying buying sexy lingerie has made me a whole new woman. But it has given me some perspective on how I relate to my body. A step in the right direction in my journey towards self-acceptance.
If you want to stick to cotton and block colours, go for it. If you want the thrills of frills, then hit add to cart. Just don't shut yourself off from either choice because of what you've internalised as 'meant' for your body type. And if you decide to share this eye candy with a partner, then I'm happy for them too.
Your sexy lingerie starter kit
Buttercups underwire non-padded bra, ₹209 – ₹319
Marks & Spencer Allure embroidered underwired balcony bra, ₹1,690 (currently on sale)
H&M (L) 2-pack lace bralettes, ₹1,499 & (R) 2-pack lace bikini briefs, ₹999
Clovia padded non-wired full cup multiway bra, ₹419 (currently on sale)
Shyaway Shyle blue lace overlay padded bra and panty set, ₹1,899
Parfait Charm bikini-style underwear, ₹674.25 (currently on sale)