Photo: Murad Osmann/Instagram
9 travel photographers to follow on Instagram for a virtual vacation
The only viewfinders you need
In the third week of lockdown, napping became my second favourite thing to do after pacing from one room to another to paint the town, err… house red. On one such morning, after my third nap, my text-y thumb led me to Instagram yet again.
Sandwiched between a saturated portrait of Dalgona and an ASMR-approved burnt batch of cookies stood the mighty Karakoram range. Crumpled sheets of snow adorned some of the peaks, others, Thar-dry (much like the conditions down under, if you know what I mean).
I gaped at travel photographer Erin Sullivan's post, desperately wanting to escape.
In the middle of this canopy of calm stood a young girl. Lucky, lucky Sullivan, I thought. A closer look triggered my visual lie-detector.
Turns out, I walked right into her Fudge Mountain. In her ongoing series, #TheGreatIndoors, she recreates nature's top-billed offerings (The Grand Canyon, Niagara Falls and more) using household items. For the mountains, she strategically carved chocolate chunks.
With that world-is-your-leftover-oyster-and-discarded-dabbas of a virtual trip, she is my current favourite travel photographer, in the league of Hiro Goto (Japan's unofficial national lensman) and Murad Osmann (because I am a sentimental sap, okay?).
Well, stalking travel photographers on Instagram is now my favourite pastime, along with napping. It's probably our most convenient emergency exit during this ongoing lockdown. Because you can't keep running to the deep freezer and grab that ice-cream tub every time you wish to witness melting glaciers.
So here are some of the best travel photographers to follow on Instagram; hope you find your virtual vacation, too, somewhere in the crevices of their feeds.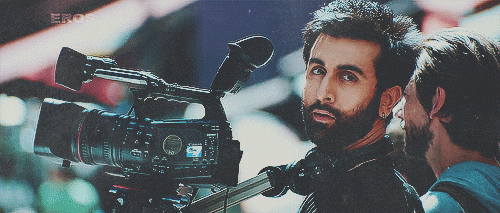 Follow these 9 travel photographers on Instagram to some pro-trip goals:
Burkard's Instagram account is an aphrodisiac for all water babies. The kaleidoscopic colours in his feed can give Vincent Van Gogh's paintings a run for their money.
At 33, this Californian surfer-turned-lensman is hitting all the right camera buttons to make the most of golden hour and beyond.
We recommend his account to adrenaline junkies who want to vicariously get stuck in a blizzard in Japan (because we all need some snow right now), trek up the Icelandic glaciers and brave the waves (just about anywhere) while adjusting your shutter island.
We won't blame you if you dream of impulse-purchasing underwater housing after 2,500 scrolls of his feed.
You can unfollow, you can hide, but you can't escape Murad Osmann's patented couple cliché in #FollowMeTo. It is now trending in your family's honeymoon circuit as well as pre-wedding destination shoots.
In 2011, Russian photographer Osmann and his wife (then-girlfriend), Nataly Zakharova, shot an impromptu hand-holding frame in Barcelona, Spain. In the months to follow, Osmann uploaded a series of similar hand-holding frames across several European nations.
Almost a decade-old, we have followed the couple from Taiwanese tea gardens and monasteries in Armenia to palaces in Rajasthan and temples in Cambodia. Detractors have criticised the excess of editing often, but nobody can question the sentiments sealed in these frames.
Are you picturing Osmann as the quintessential man in a relationship who is tired of posing, and devises this masterstroke to escape from being in front of the camera forever? We are.
PS: Thank you for showing the world that men can ask for directions.
When the world sleeps, this Boston-based Iranian shutterbug is out in the wild shooting stars and all things celestial.
National Geographic's night-sky photographer, Tafreshi, with his work, aims to "share the environmental value of darkness" in its rawest form with the world, and we are not complaining. At all.
His incredible album of time-lapse photography captures the roads that don't exist on Google Maps — star trails, passing clouds. Follow his work to track the ever-moving nature of our home planet.
Dear night owls, who spend the wee hours star-gazing, perhaps your dream job could be shadowing Tafreshi on his midnight adventures. Talk about re-skilling.
Every time someone picks up a Murakami title or stumbles upon an Akira Kurosawa classic, Japan races up the ladder of Google search trends. Every travel photographer makes a mandatory pit-stop at Japan to captures its myriad faces, but here's an Instagram account exclusively dedicated to the Land of the Rising Sun.
Japanese photographer Goto has made it his life's mission to document the known, the unknown and everything in between when it comes to his mystic homeland.
Bustling city life, changing seasons, torii gates and desolate mountains, Goto's work tangled in a powerful play of light and shadows, reflects the spectacular dichotomy of his country.
Sit back and watch the world go by in an idyllic setting as Lack has travelled to 40 countries so far to curate the best spots for you to relax in: a cabin with a fireplace, corner coffee shops, wooden facades reclaimed by creepers and vines, taco trucks, farmer's gardens and much more.
American photographer Kelly Lack's Instagram gallery evokes a gamut of emotions: envy, surprise and calmness. What sets her apart? Her photos don't capture life as an adventure sport that forces you out of your comfort zone. There's no jumping off steep cliffs or swimming with sharks.
Lack's feed is the visual tranquilliser we can use as an escape from time to time.
Thirty-year-old Sullivan is scared of heights. But her vision and Instagram gallery reflect otherwise. The American photographer fused both her passions – art (graphic design) and science (marine ecology) – and it clicked for her.
Self-taught Sullivan has been travelling across the length and breadth of the globe, picking up odd jobs (as catering staff, iron-ore mine staff, tour guide) to sustain herself on her photo voyages.
Her feed is a mixed bag of wilderness, mountains and people, and is currently providing a remote support system to anxious couch potatoes locked at home.
In her ongoing photo project, titled #TheGreatIndoors, she is recreating the whole wide world in the confines of her house using her lens, some expressive figurines and household objects. If you can't go out, you better bring the outdoors, home.
For the last four years, British photographer Harding has annually spent 300 days on road so we can see the world through a desaturated lens. His Instagram account, unlike most travel feeds, isn't a rich colour wheel.
In fact, the photographs (in magnificent shades of brown, yellow and green) will instantly remind you of Justin Kurtzel's movies (read: Macbeth and Assassin's Creed).
While the fjords and coves are all real enough, the moody tones can easily double up as a fantasy landscape (may even resemble images of the Hogwarts Express leaving Platform 9¾ early in the morning).
The Sony Ambassador's feed is a must-follow handle for mountain folk.
Italian photographer Grassi's camera gear is his plus one on all his travels and expeditions across the globe. He generally steers clear of crowded places, and we promise that one look at his Instagram feed will drag you far from the madding crowd, too.
His mantra is evident all over his work: Ain't no mountain high enough…
Grassi's vantage point looks over peaks and summits and captures the mountains' relationship with the sun — at dawn and dusk. Follow his collection from the cordilleras of the south American Andes and the fjords in Senja, Norway, to feel a little short of breath. It's that breathtaking.
There's nothing industrial or mechanical about this industrial designer-turned-photographer's romance with the tapestry of India. He has journeyed with his viewfinder from Kashmir to Kanyakumari hoarding stories and moments.
While the consistent presence of portraits of locals in his gallery reaffirms the fact that people make places memorable, his inconsistent colour palette (vibrant hues to sombre monochromes) reflect the pendulum of emotions that only travel can evoke.
Follow his work for some relevant conversations and debates that he sparks off via his images. Our all-time favourites include #TellMeYourDream, #NotSoDifferent and #ConversationsFromKashmir.