Representative photo: still from Tamasha
How would you like to live in the 2021 version of The Jungle Book for a few days?
10 eco-friendly travel spots in India that will cleanse your city-weary soul
It's a pleasant November morning. You wake up to the smell of freshly brewed masala chai and rainbow-hued birds acting as nature's alarm clock. You prop open your window and gulp down a gust of fresh air. You've swamped your cramped city apartment for a glammed-up tree house, and in a few minutes, you'll stroll down the river to watch the elephants bathing. This isn't a pitch for The Jungle Book sequel. This is real life, and it's one of the many life-altering experiences offered by eco-friendly travel spots in India.
After being cooped for so many months, we suspect this could be the vacation you need. Fresh, free and full of adventure. And, as an important bonus for your karmic debt, a sustainable experience to soothe the critical voice in your head that squeals every time you buy mineral water in a plastic bottle.
It's getting harder and harder to ignore the immense pressure we put on the environment, especially while travelling, with 24/7 air conditioning, infinity pools and the burning of fossil fuels. Thankfully, eco-tourism doesn't necessarily mean sleeping in mud shanties and squatting behind a shrub to pee. With these eco-friendly travel spots in India, you don't have to totally abandon your vacation comforts to be kinder to the environment.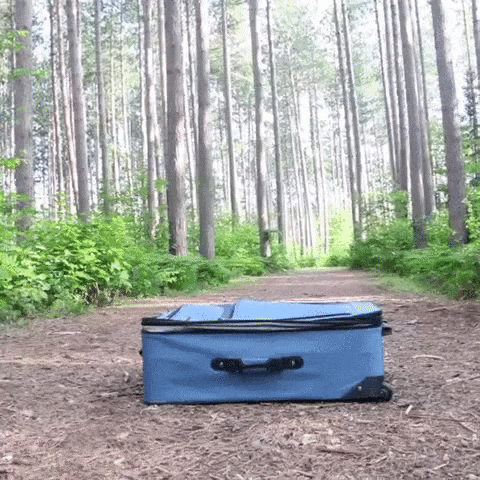 Our list of eco-friendly vacation spots in India will give you a chance to discover new corners of your country, and partake in activities and adventures that you've only been figuratively drooling over on Instagram. Time to write that email to your boss asking for leave.
10 eco-friendly travel spots in India to add to your bucket list
To live amidst wildlife
The Sarai at Toria, Panna, Madhya Pradesh
The Sarai at Tora is a luxurious eco-resort situated on the banks of the river Ken, just outside the Panna National Park and tiger reserve. The resort's main aim is to be socially and environmentally responsible, while providing comfort and indulgence to its guests.
Although, immersing yourself in nature is not the only reason to visit The Sarai. You see, Panna Tiger Reserve is a little known gem and one of the best places to spot a variety of India's wildlife, including leopards and tigers in their natural habitat.
The Sarai also offers birdwatching trails, yoga classes and visits to nearby waterfalls and forts.
Accommodation includes eight independent cottages, each with its own verandah and private courtyard. These cottages are made entirely of mud and have thatched roofs, which keeps the room cool at all times, removing the need for air conditioning. The house is also equipped with solar panels to reduce electricity consumption.
Diphlu River Lodge, Assam
Only a short travel distance from Kaziranga National Park, the Diphlu River Lodge is a great place for anyone wanting to spend a few days in The Jungle Book. The absence of fences and harsh lights also encourages animals to saunter through the property. It'll be like living in the wilderness, but with a comfy bed, cocktails and good food.
Upon arrival, guests are given a list of dos and don'ts. They are also thoroughly coached on ways to protect the environment and manage waste. Diphlu River Lodge's aim to preserve the environment doesn't end here. All the domestic wastewater is recycled and used to irrigate their organic farm. And while the cottages are all air-conditioned, the lodge tries to negate the carbon footprint by reforesting the areas surrounding the property.
If this doesn't make you feel like Mowgli of the northeast, we don't know what will.
Kipling Camp, Madhya Pradesh
With the motto "treading softly in the jungle", the Kipling Camp is the oldest lodge in the Kanha National Park. Travel here to go on a tiger-spotting safari or bird watching or on enchanting nature walks with their in-house naturalists. If 'vacation' translated to growing roots and lazing in one place, you can just hang back in a hammock, get a massage and go for a swim with Tara, Kipling Camp's resident elephant.
The Kipling Camp has 15 double rooms that are decorated with locally sourced products, and one private cottage that overlooks a watering hole for all the wildlife. This watering hole is a catchment for rainwater and remains full for wildlife even during droughts. The Kipling Camp also filters sewage using sand and other natural elements to manage unnecessary waste.
To immerse yourself in local culture
SwaSwara, Gokarna, Karnataka
If you're looking to rejuvenate through travel, you've come to the right place. SwaSwara is an eco-friendly Ayurvedic wellness retreat with an Eat Pray Love vibe that lets you interact and learn from Gokarna's local culture. The resort only uses harvested rainwater and all the villas are made from local laterite stone and have clay tiles, thatched roofs, and open-air showers.
A typical day starts with yoga or mandala meditation at the stroke of dawn while overlooking the ocean. This is usually followed by a hearty breakfast with fruits and veggie juices grown in SwaSwara's own organic gardens. Guests can go for long boat rides on Om Beach, visit the local temples, take interactive cooking sessions, or learn clay pottery and other arts and crafts from local artisans.
You can round off your adventure-packed day with an oil massage that will leave you not only glistening like a puja thaali and also as relaxed as a koala.
Yangsum Heritage Farm, Sikkim
Is fast-paced city life not agreeing with you anymore? Are you consumed with thoughts of taking a break and running off to a place tucked far, far away from all the chaos? We've got you.
Yangsum Heritage Farm is a rustic homestay that overlooks the majestic Khangchendzonga range. It has a working organic farm that grows a plethora of fruits and veggies. From walks through the village and the surrounding lush areas to learning how to cook authentic Sikkimese dishes to monastery tours and visits to the sacred lake, guests are transported to a whole new realm of calm and relaxation here.
To learn something new
Bhakti Kutir, Palolem, Goa
You'll find Bhakti Kutir cradled between the coconut grooves of two of Goa's most serene beaches – Palolem and Patnem. Travel here to experience an oasis of serenity, a refreshing break from the hustle-bustle of Goa's northern beaches. Bhakti Kutir offers its guests a chance to find their inner peace and rejuvenate through yoga and Ayurveda.
The resort has 22 back-to-nature cabanas that are distinct from each other. They have been built from locally sourced and eco-friendly products such as coconut wood, rice straw and bamboo. Bhakti Kutir has also gone out of its way to reduce power consumption by using low-level lighting. The toilets are hooked to a compost pit and all water is reused to irrigate the surrounding gardens.
Not only is there is an Ayurvedic centre and a naturopathy clinic on the property, but daily yoga and meditation classes taught by an experienced professional. At the moment, Bhakti Kutir is hosting a month-long intensive yoga teacher training programme that is accredited by the Yoga Alliance.
Khaama Kethna Ecological Village, Goa
Whoever said Goa is just one big commercial party, didn't know where to look. The Khaama Kethna Eco-Village is just a little south of the beaten path. Nestled in a jungle between Palolem and Agonda in South Goa, this eco-resort has more to offer than meets the eye.
The aim of Khaama Kethna is to create a self-sufficient place that offers its guests an alternative way of living. Not only does it have an organic farm and a seed bank, but Khaama Kethna also practices water conservation, waste segregation and management and has a sustainable kitchen.
The highlight of this eco-resort though lies in the plethora of classes and workshops that it offers. From kitchen gardening to how to be more sustainable to offering seasonal workshops in pottery, hand sculpture, drawing, painting, embroidery and natural dyeing, Khamma Kethna is the place to go when you need to get in touch with yourself.
To be one with nature
Pench Tree Lodge, Madhya Pradesh
There is no reason we can't take a break from this urban maze and temporarily surrender ourselves to nature. No, I am not talking about Christopher McCandless and his Into The Wild adventure but something on the lines of sustainable travel and waking up every morning to the beautiful sounds of nature. Pench Tree Lodge is just the place for that.
This out-of-the-way eco-stay has six cottages and six treehouses making it a refreshing change from overcrowded cities. They are all constructed around existing trees with reclaimed wood and locally sourced materials. The lodge also uses organic toiletries and reusable water bottles. There is also a small garden on the property that grows fruit and vegetables just a few steps from the kitchen.
Pench Tree Lodge has more to offer. You can go out into the wilderness on a Jeep safari, walk through nature trails and best of all, the lodge allows guests to participate in organic farming and garden activities on their small farm. You never know, after living this farm life, you may never want to return to the concrete jungle.
To embark on an adventure
Nameri Eco Camp, Nameri National Park, Assam
Every time I've had a long and tiring day, I promise myself that someday I will pack up and travel to the mountains. I call it my "retirement plan". Yes, I am aware that the probability of it happening is lower than my ex's EQ but it feels weirdly comforting to know that it's an option and the 22-year-old Nameri Eco Camp would be the ideal place to start.
One of the oldest nature resorts in north-east India, Nameri is an excellent place to explore and soak in the beauty of the Nameri river and, on a bright sunny day, the Eastern Himalayas. The eco-resort gives you the full feel of being in the great outdoors by offering experiences like rafting, trekking and cycling.
Nameri consists of twelve thatch-and-bamboo tents and two cottages. The camp works closely with the Mising, Boro, and Garo communities, providing them with employment opportunities and handicraft training. They also help the Eco Task Force, the special unit of the Indian Army, with afforestation around the area.
Kadumane Homestay, Dandeli, Karnataka
Kadumane Homestay is for all those who want to embark on an adventure yet stay close to nature. It has eco-friendly laterite-stone cottages, a mud house, and tents. Most of the accommodations are surrounded by gorgeous fruit trees.
The owner, Narishima Bhat grows over a hundred medicinal herbs on the property and guests can spend time with him identifying various plants. You can also indulge in herbal steam baths and interact with honeybees. If none of this appeals to you, Kadumane also offers its guests various adventure sports like rafting, zip-lining, river crossing and even a natural jacuzzi bath.
Who said eco-travel can't be fun?