Representative image: A still from Yeh Meri Family
How to raise your kids to be financially smart
So that money doesn't become the kankad in their shoe
Mensuration. Not your monthly uterine reminder that you're not pregnant, but the branch of geometry that deals with the measurement of area, length or volume of 2D or 3D shapes. Despite losing sleep, tears and my parents' patience over the chapter in 8th grade math, it's been many years since I've had to think about mensuration. If only someone had taught me the real math of life — making rent every month when you're afflicted with a salary-defying Zomato fetish. I wouldn't be so young, dumb and broke right now.
The world has come a long way from when I was in school last, but the standard math curriculum still has a lacuna waiting to be filled. You may have given your kids a gullak to teach them a lesson in saving money, but there is far more to raising financially smart kids. I mean, I did that too, but I still somehow find myself surviving on Maggi packets by the end of the month, having burned through my salary like ghee on a hot tawa. 
Binal Gandhi and Soneera Sanghvi, authors of the newly-released book, 'Piggy Bank to Portfolio: How to raise financially smart kids', give us a masterclass in rearing financially smart kids to make sure that money doesn't become the kankad in their shoes when they enter adulthood.
7 tips to help you raise financially smart kids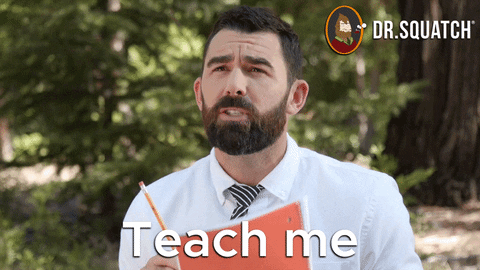 Foster a holistic relationship with money
Our relationship with money begins in childhood. Perhaps you were raised in a religious home where "money is the source of all evil" and other anti-money beliefs were common. Or perhaps you grew up hearing the phrase "we can't afford it" over and over again. What children hear at home about money is the behaviour they're going to imbibe for the rest of their lives.
The authors mention that teaching your children the value of money is important for them to develop a healthy relationship with it. Although talking to your children openly about family finances is a personal choice, they think being transparent can go a long way.
"The key is to keep it positive. If you're telling them you can't spend a certain amount of money on a particular vacation, tell them you're doing that to save up for their education later. So, taking a positive and direct approach helps," says Gandhi.
Allow them to have their own money
"You can't teach a child football without a ball, so in the same way, you can't teach your child about money without it. They're not going to grasp the reality of it unless they're given a chance to handle their own sums," says Sanghvi.
Giving children their own money is one of the most effective ways to raise financially smart kids. An allowance may be the best solution for some, particularly younger children. Allow them to keep the money and spend it as they see fit. For older kids, you can have them do chores around the house and earn their money, which will help them appreciate the work that goes behind every single rupee. You can also open a bank account for your child that they can operate under your supervision.
Teach saving, giving and spending wisely 
"Once your kids have their own money, you have to teach them the balance between spending and saving, they're like yin-yang," says Sanghvi. When you educate your child on how to set goals and be patient, you're actually teaching them how to spend. Nonetheless, don't treat this as a theoretical exercise. Put your child in the situation of having to buy anything. Real-life experience will teach (and remind) them more than any artificial role-playing.
Gandhi suggests turning a trip to the mall into a learning exercise. "If you give your kids a budget when you're going to the mall, automatically, they will have to make choices. They'll prioritise between their needs and wants."
Sanghvi recalls how her father's habit of making blood donations has been passed on to her and now she does it too. You are teaching your child that it is equally vital to give back or pay it forward for a society to flourish if you are philanthropic and offer financial assistance to others.
Start early 
To make it fun, you can tell your kids about how their favourite pizza company, like the publicly traded Domino's, makes money, according to Gandhi. "Encouraging your kids' curiosity about these things can help make them more cognisant about their money later."
Starting early, like making an investment, can pay off handsomely. While it's unrealistic to expect young children to grasp complex financial concepts, including them in family financial discussions can help them become more comfortable with the subject. This provides them with a solid foundation for continued development throughout their lives.
Sanghvi emphasises imparting gender-neutral financial learning. "Naturally or deliberately, parents tend to talk to boys about investing and growing their money but talk to girls about budgeting and saving their money, which happened a lot with our generation and it should stop at least with our kids."
Lead by example
The apple doesn't fall far from the tree. Sanghvi agrees. "Children mirror what you do, not your advice. Even if you're not financially inclined, as long as you're mirroring what you want your kids to do, they will pick it up."
You have a great deal of sway over your children, and they tend to imitate your behaviour. If you spend recklessly and never consider saving, your children will notice and conclude that this is the proper way to manage money. But if you make it a point to spare what you can and discuss it with your children, you may make a significant difference. The lesson is clear and unforgettable when the child sees how organised the parent is when it comes to managing the family money.
Binal also recommends talking to your kids about your work, even letting them shadow you at the office someday, because it's vital they see how hard you work to earn the money you have to raise financially smart kids.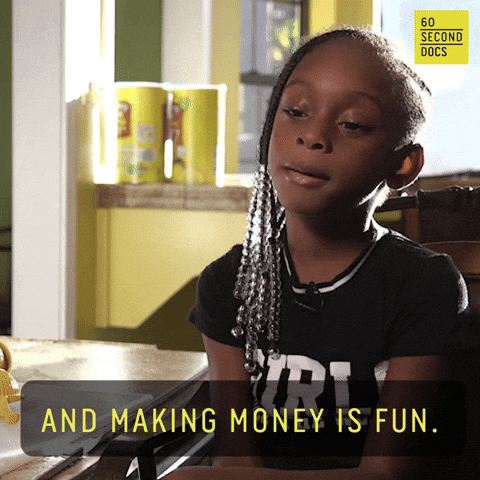 Educate them about the power of compounding 
Talking about how she made an mutual fund investment of Rs. 10,000 in her daughter's name when she was born, Binal says, "As the years have gone by, every year I share with her how that money is growing, which gives her real-time experience of the power of compounding."
Remember how visualisation made it easier for young children to "see" their goals? You could make the process of saving visual. Allow kids to put their money in a transparent jar that will grow in value over time. People sometimes overlook the fact that 1 rupee can turn into 100 rupees, and that 100 rupees can turn into hundreds of rupees. The jar will act as a reminder of how rapidly money can expand if you save and resist the impulse to spend it as you go.
Imbibe the principle of delayed gratification in them
"Spending may give you pleasure now, but saving is for your pleasure later," says Gandhi. Simply teaching them not to eat that chocolate or watch that show, and delay their gratification, can teach your child about money in the long run, according to the authors.
Patience is the hidden secret to attaining any objective, most notably, financial goals.With small monetary ambitions, it's really easy to demonstrate this. That's because the time between anticipating something and getting it isn't that long. This is critical, since children are used to saying they want something right at that moment. So start off small as you establish the practice.
Demonstrate the importance of delayed gratification. Instead of spending one rupee on a toffee today, advise them to save it and continue to save until they have enough money to purchase a greater desired item, such as a new bike or a Playstation. This is beneficial because it teaches discipline to save money aside for a long term benefit that will be far more satisfying.