Photo: Arundhati Chaterjee
Tweak India's Financial Makeover Guide is here to save the day and your savings
Make your money work hard for you with these #21Tweaks
If balance sheets and bills are the reason you've been having sleepless nights, and your first instinct after watching your accountant head your way is to stand against the wall and put a lampshade on your head to blend into the background, then this Financial Makeover Guide is for you.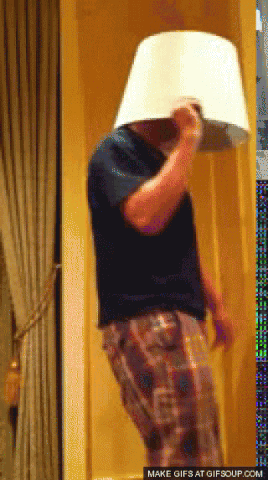 Also, know that you're not the only worrisome Vagmita who can't seem to stop stressing about her finances. According to a survey, one third of the respondents admitted that they obsessively worried about their finances on a daily basis. Unfortunately, overthinking is not the solution. The only way to get things in order is to take charge of your finances.
The second edition of #21Tweaks will help you do exactly that. It is all about making your money work hard for you.
Also, don't reach out for your calculators just yet, we have managed to find a way to make financial management fun, and find you practical solutions to help manage your money better on a day-to-day basis. Along with teaching you how to file taxes, manage investments, and find a financial advisor, the Financial Makeover Guide also includes affordable alternatives for the products that overcrowd your bathroom countertop, pocket friendly substitutes to ensure that spontaneous shopping sprees don't leave you penniless, and a lot more.
Take charge of your finances with Tweak India's Financial Makeover Guide
Day 1: File your taxes (yourself)
On day 1 of our Financial Makeover Guide, deal with the one thing that gives you more acidity than the masaledaar ragda pattice from Raju chaatwala – filing your taxes.
Tax consultant Gaurav Maru helped us iron out a few creases "The documents you require can differ depending on whether you have any investments, insurance, properties and loans," he explains. But generally speaking, these are the documents to hunt for:
– Pan card
– Aadhar card
– Bank statements and credit card statements for the year
– Form 16 (Part A and Part B) for those with a salaried income. This is provided to you by your employer.
– Form 16A for people with business income.
– Investment details and receipts, for example of LIC, public provident fund, equity-linked savings scheme, mutual funds etc.
– Interest certificate if you have a fixed deposit
– Receipts of any donation you've made that fall under Section 80G of the Indian Income Tax Act, showing PAN details and address of the donee.
– Home loan interest certificate.
– Capital gain statement for mutual funds and shares.
– Property agreement, if any property sold or purchased.
– Income tax challans, if advance/other tax paid has been paid.
Day 2: Maintain a financial black box
According to a report published by Economic Times in 2017, out of 100 well-educated women working in diverse fields, 92 per cent admit that all financial decisions are taken by the male members of the family.
But considering women are pretty much doing it all, the next step (if you're not already doing it), is financial liberation — by creating a financial black box – a physical or digital repository that contains all essential information and documents.
For a step by step guide that highlights why you need a financial black box, how to maintain it, and the 10 things it should contain, (cheat sheet below), click here.
-Will
-Bank account details
-Mutual funds
-Direct equity investments
-Insurance documents
-Funds and bonds
-Employer benefits
-Real estate/others
-Loans
-Cards
Day 3: Take on a money-saving challenge
Get ready for 7 money-saving challenges that aren't subject to market risks. No complex paperwork or waiting for decades for money to mature, these are designed for the impatient millennials:
1. The no-spend month: Pay your rent, bills and buy groceries but don't add anything else to the cart. Hit the brakes on all non-essentials.
2. ₹50 challenge: Every time someone hands you a ₹50 note, save it. If a day goes without getting a 50-rupee note, donate that amount towards the challenge.
3. Cancel challenge: Peer through the endless list of subscriptions for music and entertainment options that are leaning heavily on your monthly budget. Temporarily prune the overlaps — especially getting rid of the ones you only paid for 6 months ago because you only wanted to watch that one show the whole office was talking about.
Day 4: Ace a zero-cost home makeover
"When attempting a home makeover, clean everything thoroughly. This gives you a chance to look at what you have left and use it in unique ways," says interior designer Sara Sham of @essajeesatelier, as she shares some easy hacks:
Go fabric shopping in your sari cupboard: Take saris or even dupattas and use them as throws at the end of your bed or draped across the couch.
Your bookshelf is a wannabe art installation: Style the shelves with existing accessories, separate the piles of books with photo frames, small planters or even souvenirs.
Submit to being a crazy plant lady: If you have a money plant, take cuttings and put them into bottles of water or empty liquor bottles.
Day 5: Swap out high-end beauty products for drugstore skincare buys
On day 5 of #21Tweaks find out how a countertop overcrowded with your skincare essentials doesn't have to mean an empty bank account. In fact, what if we tell you you can save over ₹7,000 just by swapping out some products for cheaper but effective alternatives. Scroll down to find out how.
Drugstore skincare products might not look or feel as lavish, but with the same or similar core ingredients, they get the job done. Surat-based dermatologist Dr Anchal Panth advises a bit of caution: "With pharmaceutical products, you need to understand your skin — what the concentration of the ingredient is, how you're using it and whether you're prepping your skin adequately.
For example, if your skin is dry, after using the pharmaceutical product, you need to use a moisturiser. Panth adds, "Such problems won't arise with high-end cosmetic products because most are formulated to balance the active ingredient with others to protect your skin."
Day 6: Turn leftovers into entirely new dishes

On day 6 of #21Tweaks, put your chef's hat on, and instead of wasting food, turn leftovers into entirely new dishes.
For new cooks, it's the inability to gauge portion size, and then there are those, who never learn from their mistakes and always end up getting carried away, and over-ordering – whatever the reason might be, all of us have towers of Tupperware in our refrigerators, and absolutely no idea what to do with them.
To ensure that your leftovers don't just sit in the fridge, and eventually land up in the dustbin. ere is a solution that will ensure that you're less wasteful, and your taste buds are happy as can be – give your leftovers a facelift.
Scroll down for a recipe that'll turn pasta from the night before into the perfect finger food.
Pasta fritters
Ingredients:
3 cups pasta (mixed with pasta sauce and refrigerated)
2 eggs
1 1/4 cups breadcrumbs
1/2 cup grated cheese (optional)
Salt and pepper to taste
2 tbsp olive oil
Directions:
Roughly chop the pasta.
Add the eggs, breadcrumbs (start with three-fourths of a cup) and cheese. Mix and add salt and pepper to taste.
Scoop up a ball of the mixture and flatten it slightly to test if it holds together.
Heat olive oil in a frying pan over medium heat.
Scoop up a level one-third of a cup of the mixture, and place in the fry pan.
Pat the mixture in order to make the patty's thickness approximately one centimetre.
Cook the first side for around two minutes or until it turns dark brown and crispy. Turn, then cook the other side until crispy.
Remove from the pan and onto a paper towel to drain excess oil. Repeat the steps with remaining batter.
Serve immediately. Garnish with finely chopped parsley leaves and freshly grated parmesan (optional).
Recipe: Recipetineats.com
Day 8
On Day 8, we're sharing all you need to know about building a thriving side hustle on Instagram.
The 'job market' as our parents knew it has received a facelift. Social media is the world wide web of opportunities, where "unstable" passions validate millions of dreams.
According to the 2019 Side Hustle Survey by Bankrate.com, 45% of respondents admitted to having a side hustle. "Between the ever-changing nature of jobs and stagnant wages, young people have turned to side hustles to generate income and utilise skills and talents," explains Greg McBride, CFA, Bankrate chief financial analyst.
We spoke to five Instagram entrepreneurs about their side-hustle to extract a cheat-sheet of marketing strategies that can make even your overachieving colleagues look like professional slackers. Read the full story here, so you can get on your way to turning your side hustle into a viable business.
Day 9: Give budget ingredients a million-dollar facelift
On Day 9 of #21Tweaks, learn how to keep both, your tummy and your wallets, adequately stuffed.
Do you go from dining like a maharani at the beginning of the month to making do with Maggi on the last day?
If yes, then strike a balance by giving budget ingredients that make your noses scrunch up involuntarily (think cabbage, baingan, and pumpkin) as much face time as your imported avocados and organic cheeses.
And no, using budget ingredients doesn't have to mean swallowing down insipid preparations with gulps of water.
With a little help from superheroes who wear chef's hats instead of capes, we've found a way to turn gobhi gourmet and kakdi a culinary connoisseur's pet. Don't believe us? Scroll down for proof.
Cold cucumber soup
Ingredients:
For the soup:
2 English cucumbers, peeled, seeded, and chopped
1 cup unsweetened almond milk
2 garlic cloves
4 to 5 fresh basil leaves
2 green onions
1 sweet apple, peeled and cored
Juice of ½ lime
1/2 tsp Himalayan pink salt
Water to thin, if needed
For the garnish:
Diced cucumber
Diced red pepper
Slivered almonds
Directions:
Place all of the soup ingredients into a high-speed blender and purée until smooth. Add water (or additional almond milk) to thin, if needed.
Carefully transfer to an airtight container and place in the fridge for one to two hours to chill.
Once chilled, serve garnished with diced cucumber, red peppers, and slivered almonds.
Recipe: Veggieinspired.com
Day 10: Save ₹1,582 every week by using these desi food swaps for your favourite foreign superfoods
We compiled 12 local food swaps which can serve as stand-ins in your go-to healthy recipes, and who knows, maybe even become permanent fixtures. PS: These are vetted by experts.
1. Matcha, ₹355 (30g) for moringa powder, ₹255 (100g)
Money saved: ₹100
Your morning cup of matcha tea, known for its catechins, liver-protecting abilities, antioxidants and heart health, can be traded in for more affordable moringa powder. Moringa, made of drumstick leaves, has an incredible nutritional profile and is kinder to your pocket.
Dietician Shivani Kandwal says moringa has great amounts of calcium, iron, amino acids and antioxidants. "It has 7 times more vitamin C than oranges and 15 times more potassium than a banana."
2. Avocado, ₹269 (1 medium piece), for coconut, ₹38 (1 large piece)
Money saved: ₹231
Avocados are powerful fruits rich in fatty acids, multiple vitamins, potassium and micronutrients. Though the cost is also a powerful source of tears.
Instead, try the humble coconut. You also won't have to watch it turn from raw to overripe in a matter of minutes.
"The local substitute has vitamin E which is good for the body. The good fats are also helpful for the thyroid and for people who are advised to avoid lactose due to intolerances," says nutritionist Janvi Chitalia.
Day 11: It's day 11 of #21Tweaks and we want to talk about your retirement savings.
When planning for retirement, it's never too early to start, even with as little as Rs 500.
Our simple guide has effective and smart savings tactics.
1: In your 20s: Take baby steps. The next time you get your salary, putting aside a portion for your retirement wish list might be a better idea than another pair of new jeans.
2. In your 30s: It's time to go pro and start planning an investment budget. You could put a small amount into a potentially risky investment, but dedicate a chunk of your savings towards long term returns.
3. In your 40s: Being a late bloomer isn't that big a deal if you make sure to tick all the boxes. You may want to play safe because what is at risk are your retirement funds and not a steady flow of cash. Curb impulsive buys and avoid extravagant indulgences. Saving is equally, if not more, important than investing.
The one golden rule to ace planning for retirement is to take small but consistent steps.
Day 12: Embrace the world of vintage fashion
On Day 12 of #21Tweaks , you are going to make saving money look more fashionable than ever before.
This is your long overdue introduction to the world of vintage fashion.
Shopping vintage fashion doesn't just breathe new life into old stock, but if you're lucky, you might score a well-preserved designer item for 1/10th its original price., you just need to know where to look.
Opt for this sustainable and stylish approach by checking out these upcycled and vintage fashion stores that are light on your pocket and your conscience:
– Folkpants
– Bodements 
– Refash 
– Carol's Shop and Tea Room 
– Panda Picked
– Lust Thrift
– VRTT Vintage
Day 13: Save these tips to be a freelancer without going broke
Because you may be working in your pjs — but you still need to make money.
Anushka Mulchandani, who quit her full-time job as a PR professional to juggle freelance writing and social media management, shares tips on how to be a freelancer and still make money.
1. The best time to start saving: Yesterday
"Have a certain sum that you can fall back on. So, if you think you might want to do this sometime in the future, start saving and investing as soon as you start earning."
2. Ask yourself, "Do I really need this?": Making informed purchases makes a huge difference.
3. Start investing:
"Start as soon as you've managed to save money. If anything, it keeps you from making impulse purchases. The money won't be within sight, so you won't spend it. Plus, it multiplies, so it's almost like having side income."
https://www.instagram.com/p/CMWJT-DKMWZ/
Day 14: Buy smartly: Even when it comes to beauty and skincare.
The best foundation for Indian skin costs just Rs 575, according to the celebrity makeup artists we interrogated.
For today's financial tweak, we're helping you find your way to the magical land where hyperpigmentation and blotchy skin don't exist… Without having to part with precious body organs to pay for expensive foundation. Click here to find what our favourite celebrity makeup artists picked as the best (and most affordable) foundation for Indian skin.
Day 15: Narrow down on the right medical insurance for you
Life insurance agent Basudev Das explains, "Young people today are more prone to injuries and illnesses because of their hectic working schedules and fast-paced lifestyle. They need medical insurance more than anybody else."
Here are 5 tips to remember when buying medical insurance:
-Check for benefits and sub-limits
-Ask about the waiting period
-Read up on customer support
-Research about the cashless network of the plan
-Check for the rate of fluctuation in premium
Click here to read the guide and for a detailed explanation of each tip.
Day 16: Redesign your little ones' room without burning a hole in your pocket
On Day 16 of #21Tweaks, find out how you can design your kid's room so that it can grow with them — without shrinking your budget.
"We don't follow a theme. The kids' rooms we design always have a neutral colour palette that can easily transform by changing other movable elements. We try to not make it look 'kiddy'," says Disha Bhavsar, co-founder of interior design firm Quirk Studio.
There are few rules that you can follow while narrowing down on the colour palette for your kid's room.
– Pick a neutral shade as the base colour for the room. Greys and whites are Quirk Studio favourites.
– On the neutral base, use one other complementary colour for accents. "Team up a neutral base of grey or white with any pastel shade like a lilac, pastel pink or lemon yellow," recommends Shivani Ajmera, co-founder of Quirk Studio. "These combinations are gender neutral and are also not too restrictive with respect to age," she adds. While looking for complementary hues, it is best to stay away from primary colours.
– You can add bursts of colour with other moveable and easily replaceable elements in the room – soft furnishings, drapes, sheers, books, toys, and decorative pieces. These elements can be swapped for different things to give your kid's room an instant and effortless facelift, as they get older.
– Choosing a playful wallpaper is another way to introduce a pop of colour into your kid's room.
Day 17: Try to survive on Rs.1,000 for an entire week
While we've been sharing expert advice and helpful tips for our readers we also put our money where our mouth is — by taking on a week-long budget challenge culminating on day 17 of #21Tweaks.
We learnt a lot about money management, and some important life lessons as well.
1. When you're on a budget you can't really be as spontaneous
2. If you live with your parents, and they support you — you are privileged and lucky
3. Being asocial has its perks, no dinner and drinks with friends to budget for
4. A little bit of planning and a whole lot of self-control can save the day.
5. Learn from others' financial mistakes and embrace patta gobhi dinners.
Day 18: Swap luxury makeup for budget options
If you've been on a dal chawal diet for three months but still can't afford that expensive foundation, we might have a solution for you.
On Day 18 of #21Tweaks, we're showing you efficient substitutes you can embrace untill you get your hands on the real deal. Also, who knows, the budget makeup option might become a new favourite 🤷🏽‍♀️
For instance, Maybelline's lipstick shades come a close second to the shade of Charlotte Tilbury's Pillow Talk – one of the most coveted lipsticks in the market. Even though the budget buy does transfer easily, but it still is comfortable on the lips for long-term wear.
Day 19: Work on making a will
As we get closer to the end of #21Tweaks, on Day 19, we're focusing on what happens after your 'the end'.
Any conversation about death is usually met with frowns, disapproval or "Why are we talking about this?". People don't want to hear about the farewell party for your mortal remains, but this is more about practicality. We're so involved in accumulating wealth, name and fame that the thought of making a will to ensure an easy transition for our family doesn't cross our mind.
"Making a will is important because it's a legal document where you can voice exactly what you want to happen after you pass," says Roshan Mani Gupta, a Delhi-based probate lawyer. He says, "You decide where everything you worked for through life ends up. After death, this is the only aspect in your power."
He shares his step-by-step guide, and why it's crucial to, here.
Day 20: A working woman's guide to buying insurance, according to your age
Did you know you could get insurance to cover IVF and other fertility treatments? Or that experts advise you buy maternity insurance — assuming you eventually want kids — in your 20s? This is the money-saving, life-changing class you wish you had taken in college.
"Insurance, for the most part, has been sold, not advised," says Dipika Jaikishan, co-founder of Basis, a platform that champions financial independence for women.
And the insurance scheme we do opt for is based on hearsay or the most convenient option available. Which is not the best way because when an emergency arises, we have to retrofit our needs based on what the plan offers.
So think of this as your simplified guide to shoppping for insurance.