Representative photo: Tao Heftiba/Unsplash
Where Queen Elizabeth is a detective and women have the power to electrocute the opposite sex
11 'What If' books to indulge your alternate reality fantasies
Not too long ago, while swimming to work during the monsoon in Mumbai, I thought to myself, "What if I could just work from home?" My corporate friends enjoyed the privilege often. In my six years of journalism, this alternate universe had been a forbidden paradise. I phrased my query as a joke at work one day, "Can I WFH permanently?". The response took a dark turn. "Yes, that's called unemployment."
A part of me desired the parallel reality where I was attending meetings from a pillow fort, enjoying a post-lunch nap and never wasted a minute ageing in traffic.
Today, I have completed 401 days in that alternate universe. With no end in sight and growing restrictions in place, this arrangement, as many have confirmed, feels like living at work — a dystopian nightmare.
But does it stop me from wishing for more alternate realities? A loud and clear no.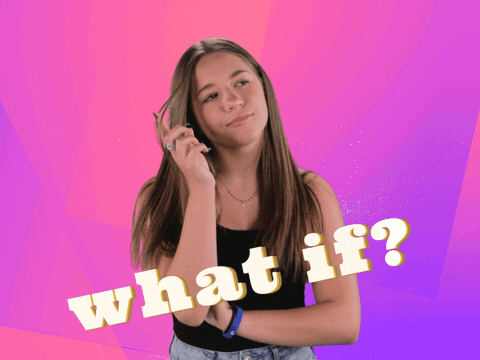 In fact, in these uncertain times, the loaded 'What-If' questions have become more widespread. They are our emergency exits; a momentary spark of hope as the world around us goes up in flames. Could a simple tweak correct the past, give us a fresh start? The answers are infinite.
This desire for alternate realities (in history or the future) has infiltrated our book shelves and watchlists.
Earlier this year, the second season of For All Mankind released. Multiple alternate outcomes are pieced together in this unique escape rooted in reality: A Soviet cosmonaut is the first man on moon, John Lennon survives his attempted murder and becomes a peace advocate, Prince Charles doesn't marry Princess Diana, he marries Camilla.
Author Colson Whitehead's Pulitzer-winning The Underground Railroad builds an alternate universe where the Underground Railroad is an actual network of locomotive works and tunnels used by the black slaves of the Georgian plantation to escape the brutalities of their employers in 19th century America. The book's miniseries adaptation dropped on May 14.
"The primary driver of the present-day popularity of what-if thinking in literature and pop culture stems from our world's deepening sense of crisis. We recognise that the alternate realities and the counterfactual mindset produced by our turbulent world can help us cope with it temporarily," writes Gavriel Rosenfeld, a professor of history at Fairfield University, in an article in The Washington Post.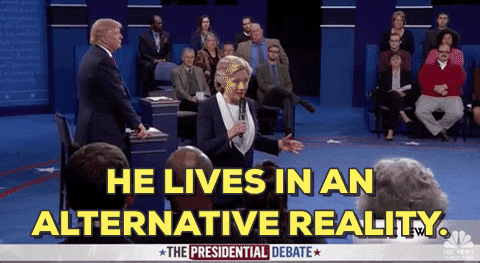 We are on the same page as Rosenfeld, and truth be told, since our real life is a version of Black Mirror, we'd rather be stuck in the past or trapped in the future than revel in the present.
We took our FAQs and found answers to them in a mixed bag of fiction — sci-fi, frothy YA, quirky murder mystery, alternate history and more. On the reading list, you'll find the Queen moonlighting as a sleuth, the world being run by women, the Britishers still ruling India in the 21st century, a Stephen King classic and more.
Rest assured, there's enough food for thought to feed your open, inquisitive mind.
11 books that will help you escape to alternate realities
Fahrenheit 451by Ray Bradbury
In 1952, Bradbury questioned, "What if the world bans books in the future? How will we live?" The author's pièce de résistance tackles a burning issue of our times. He posts us to a dystopian world in the future where books are banned, thinking and questioning is looked down upon.
In this fictional land, fireman Guy Montag's job is to burn down houses in which books have been discovered. This is an attempt to stop people from knowing what's happening around them and to restrict all forms of critical thinking. He is busy torching houses, until his house becomes the next assignment.
This 1953 classic has stood the test of time in the harshest ways possible. Bradbury wrote Fahrenheit 451 in defence of literature's contribution to mankind. His idea rings true in these trying times when books are fortunately considered essential items by e-commerce platforms.
PS: Fahreinheit 451 is the temperature at which paper bursts into flames.
The Girl Who Became a Beatle by Greg Taylor
About alternate realities, mom always says, "Be careful what you wish for. It may come true and you won't know what to do then."
Greg Taylor's YA fiction is a wish-gone-amiss modern-day fairytale. Down-on-her-luck Regina Bloomsbury is a 16-year-old musician in a band called The Caverns. They are on the brink of a split. She has only one wish: Bloomsbury wants her band to be as famous as her idols, The Beatles.
Enter a fairy godmother, who grants her wish, with a twist of course.
The Caverns not only become as famous as The Beatles, they also replace the Fab Four in music history. With overnight fame, a slew of world tours lined up and a readymade discography to go with, Bloomsbury's life has turned upside down. Her existing friendships are fractured, her privacy, compromised.
She has to make the tough choice of whether to carry on with the false fame or reconsider her wish. This fun read loaded with musical references will make you wonder if all the What-If scenarios in our head are really worth it after all.
The Power by Naomi Alderman
We've used #GirlsRule #GirlPower and #WomenOnTop on social media, and wondered what if girls really ruled the world.
Alderman's The Power is an uncomfortable thought experiment along this very line.
In her futuristic world, women are powered by a mutation which allows them to electrocute the other gender. The narrative introduces us to several 'powerful' women in Delhi, England, Nigeria and so on, who use this power to shock their tormentors.
As the realisation dawns, women take charge of the world, and shades of cruelty and oppression seep in. Alderman's novel about systemic oppression of one gender by another caused quite a stir. Most arguments ended on, "What if a man wrote about men electrocuting women? Would that be celebrated too?"
The beauty of this battle of the sexes lies in the fact that it's far from being didactic, it doesn't prescribe a new world order. It takes your mind off the current circumstances, and makes you think about the implications of her well-crafted hypothesis.
Ready Player One by Ernest Cline
What if we could skip the horrors of the present and escape to the year 2045? I'd think that technology will have made us lazier, our lives, simpler. Fair guess?
Cline's dystopian novel listens to our wish, and paints a not-s0-hopeful picture: overpopulation, unemployment and energy shortages are plaguing our lives in the future. Huh? Nothing changed, really?
The only place people find respite is Oasis, a hyper-realistic video game paradise.
Everybody logs into the game to forget their stressors. In this Maze Runner-collides-with-Matrix world, 18-year-old Wade Watts is on a mission to find an Easter egg hidden inside the Oasis to overthrow the creator, James Halliday, and rule the world.
The real and the virtual worlds meet as Watts runs into his game nemesis Art3mis in realtime and they fall in love. Will they team up for world peace or game world domination? The future is in their hands and their game consoles.
Fun-fact: Steven Spielberg found it exciting enough to adapt it for screen.
The Windsor Knot by Sophia Bennet
Last year, the world was busy up-skilling, re-skilling and turning their passions into successful side hustles. You could be whatever you wanted to be. Or at least give it a shot.
In October 2020, Bennet released her delightful murder mystery on the same lines. She toyed with the idea, "What if the Queen is a closet sleuth?"
The corpse of a young Russian dancer is discovered in a closet in Windsor Castle. The Queen's palace secretary, Sir Simon Holcroft, wants the cops to wrap up the investigation before the tabloid press finds out.
As the case gets more complex than it first appeared, and the police department fails to solve the crime, the Queen juggles her royal duties with a clue hunt. With the help of her PA Rozie Ashodi (Watson to her Sherlock), the Queen seems to be the only one asking the right questions here.
While most novels about alternate realities and parallel universes often take a dark turn, Bennet's quirky mystery makes for a cheerful read.
Making History by Stephen Fry
Dozed off during history lectures? Fry wrote this for you. He took the ambitious idea of imagining a world where Adolf Hitler never existed. One would argue that the world would be a better place with that minor tweak.
Fry sets out to investigate. This piece of alternate history isn't naive or a bunch of predictable outcomes.
Michael D. Young, a young scholar at Cambridge obsessed with Hitler, submits an inventive thesis for historical research. He bumps into a physics professor, Leo Zuckerberg, who has built a time machine. Zuckerberg gets excited by the research idea, and the two decide to go back in time and stop Hitler's conception, to see how the world would be affected.
Keep an open mind as you read this. Fry's wry humour is written all over this fine piece where the past and present cross paths to question our morals.
Noughts & Crosses by Malorie Blackman
We didn't need a mismanaged pandemic to educate ourselves about the ever-widening class divide, the blotch of colourism or the omnipresent social evils. They have been a part of our reality for time immemorial now. On occasions, we've found solace in author Chinua Achebe's quote, "Until the lions have their own historians, the history of the hunt will always glorify the hunter."
Lions may not have found a historian, but Blackman flips the narrative so we can see a world where the hunter gets hunted.
In Noughts & Crosses, Callum and Sephy represent the two sections of a parallel world in modern times. Callum is white and a nought, a second-rate citizen. Sephy is black and a Cross, the ruling class. Ignoring the clear divide between the two groups, the protagonists fall in love, and endure racism and injustice.
The powerful story of forbidden love holds up the mirror to inequality that cannot be bridged, only abolished, and talks about what it takes to dream of a world free of prejudice.
The Children of Men by PD James
The fact that the book is set in 2021 only piqued our interest further.
In James's 1995 novel, the world is struck by a curse of infertility. The last human child was born in 1995 — the year of Omega, when a feminist civil war broke out, impotency in males rose and mankind began to stare at a slow journey towards extinction.
Twenty-six years later, we find ourselves in the United Kingdom where kittens are (illegally) christened, democracy has been demolished and sex has no allure. Dr Theodore Faron, a divorced, middle-aged history professor, meets a group of dissidents who induct him into a conspiracy that challenges religion and science in order to start a new world order.
The 2021 in real-time and the 2021 in James's universe may not have much in common, but certainly touches on the same vein of dwindling hope as we stare at an uncertain future.
11/22/63 by Stephen King
What would happen if the Partition of India never happened? What would happen if the Coronavirus never existed? These are questions that can send us down the rabbit hole of alternate realities.
King took one such subject to keep us awake at night. Almost 900-pages long, he uses time-travel to dispatch a Maine-based English teacher Jake Epping (an English teacher from Maine) to 1961.
Epping is convinced by his terminally ill mentor Al Templeton to travel back in time and stop the assassination of former US President John F Kennedy in hope of a better world.
When he reaches Texas around the early '60s, he is shocked by the casual racism and the lack of facilities. He befriends assassinator Lee Harvey Oswald and meets other players in the JFK assassination.
The book circles back to the million-dollar question: does changing history really make a difference?
The Man In The High Castle by Philip K. Dick
Last year, a few of my close friends started watching The Man In The High Castle, and claimed the Prime Video adaptation was as intense as the book itself. The theme of the book trickled down to a discussion – Would you kill baby Hitler? It left us agitated, made us question each other and ultimately, say the four golden words – to each, his own.
Dick's award-winning historical novel reimagines the outcome of World War II – what if the US lost the second World War, Germany and Japan emerged victorious and took over segments of America. How would the world look today?
In 1962 United States of America, the Dark Ages continue to haunt. Slavery is widespread. Jews can't survive without a fake identity, and the bombing of Pearl Harbour is being avenged, but humans essentially remain the same – corrupt, ambitious and obsessed with machines.
Many have claimed that they felt a deep sense of intrigue through the chapters and sighed with relief after it ended.
The Peshawar Lancers by S.M. Stirling
This post-apocalyptic novel opens in 1878, when the Earth is bombarded by a series of asteroids called The Fall. There are horrifying tsunamis and five years of endless winter in the colder countries. The British Empire aka Angrezi Raj flees to India and operates the world from its capital in Delhi.
The novel then transports us to 2025, where we see an eclectic blend of cultures. The Church of England follows ideals of Hinduism, consuming beef is considered sinful and fish and chips is replaced by dal khichdi.
At the heart of it, Captain Athelstane King and his Man Friday Narayan Singh of the Peshawar Lancers, the military unit of the frontier of the Viceroyalty of India gets embroiled in a conspiracy. They are pitted against the Satan-worshipping, cannibalistic Russians, and it threatens their family, the country and the planet itself.
Stirling's magnum opus is as rich and diverse as our country itself, and is a page-turner for all ages.