Representative photo: Pexels
Fitness horoscopes: The workout routine to follow according to your Zodiac sign
Your fitness forecast and the sweat-a-thon you need
Gabbar Singh, Langda Tyagi and Crime Master Gogo – our favourite bad men have a special place in the cinematic universe. They chopped off limbs (Thakur is still crying), sabotaged elections (Omkara knows it's rigged) and also provided comic relief – it all boils down to Andaz Apna Apna.
But we'd like to nominate yet another genre of well-known villains – our gym trainers. From causing separation anxiety between Raju's pani puri thela and us, to depriving us of our go-to leftover Chindian breakfasts and ruining our sleep cycles, they are the true bearers of emotional and physical turmoil.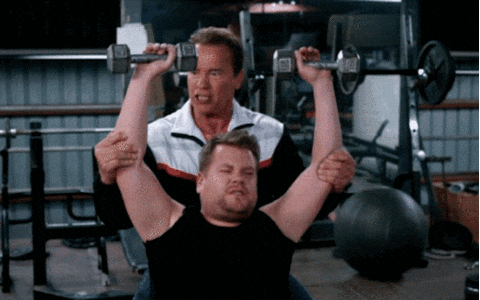 Since this lockdown has established a safe distance between the two of us, we found a fitness trainer who understands our core, has figured out the rate at which your mood swings and knows exactly when spinning turns into boredom. No, it's not the 10 fitness apps on your phone; it's our stars.
If you could trust the Zodiac to mend your broken heart and fix your depleting savings, you can surely give the stars a chance to take charge of your gym routine.
Our in-house (self-confessed) astrologer aligns your stars and personality traits to find the best-suited fitness routine for you to fix your chakras and torch those calories.
Aries: Put your best foot forward
Aries is that unassuming ball of fierce energy and intensity who is always up for friendly banter and healthy competition. You want to achieve goals while beating your gym buddies. In the absence of those gym buddies, your only competition is you and the seven different fitness apps on your phone.
Your love for outdoor activities, too, has been thwarted. But you can still invest in an indoor exercise bike and ace those cycling workouts. This cardiovascular activity doesn't kill your joints, helps you slim down, strengthens your heart and tones your legs and glutes.
You can also binge watch your favourite TV shows while pedalling. May the Lance Armstrong force be with you.
Taurus: Hit the ground running
You are not the overachiever gym bod; you abhor those high-intensity workouts and yoga nerds. But you play to your strengths – you are slow yet steady, and you're confident that you'll win the treadmill race or at least finish one marathon in your lifetime.
Stick to that goal, shop for a pair of training shoes and hit the jogging track for a run, or for now, head to your terrace for some power walks. Make it a habit that doesn't die, and start a marathon signing-up spree as warmup.
With your determination and conviction, you should be aiming for the 42km marathon, not the half-marathon. That's for sluggards.
Gemini: Catch me if you can
The Mercurial relative of Sagittarius, Gemini, too, holds the reputation of not being able to stay still.
These hyperactive souls love a busy gym where they make more buddies than they clock in the actual workout time. You aren't easily tired, so, naturally, we had to choose the High Intensity Interval Training, because what else can exhaust you?
The combination of exercises will distance you from boredom and give you the intense workout that your mind and body requires. A basic HIIT index looks like this: warm-up – toe touches – side bend – jumping lunges – lump lunge – high knees – toe taps.
While this may induce cardiac arrests in several other Zodiac signs, for the mile-a-minute Geminis, this is the only way to burn nervous energy.
Cancer: Make some waves
The care-monger sign of the Zodiac, Cancer is easy-going and a ball of generosity. You like your laidback life with not too many commitments or distractions. For the stable water sign that you are, routine is of paramount importance.
Go for the low-impact and comparatively less strenuous aqua aerobics. Your joints and muscles will not crumble under pressure and the workout is excellent for cardiovascular fitness and burning incorrigible fat.
Let's face it: we all need a splash of water right to beat this summer heat. Dive right in.
Leo: She's the dancing queen
If life is a performance art, you're the prima donna. So, your fitness routine must also feel like a performance instead of a regimen.
Honestly, Zumba or the branch of dance cardio was invented just for you, Lioness. This fusion workout of choreographed dance moves is a whole lot of fun while working those muscles. Give it a couple of years, and your enthusiasm will also transform you into everybody's favourite Zumba instructor.
We promise we won't be surprised if you often park yourself around the gym mirror though. We understand it's important to look dazzling even when you're sweating through your t-shirt. Sorry, 'glowing' through your t-shirt.
Virgo: Weird flex, but okay
The steep uphill climb is your favourite kind of trek. Sadly, stepping out may not be on the cards for some time now, but a morning yoga session will keep you on your toes and take care of those hypochondriac instincts through the day.
We can't tell you to calm down or pop in chill pills, but the yoga hour will rejuvenate your tired mind and body as you prepare to conquer another day of WFH. In case you want to turn up the heat on your workout hour, Hot yoga can also be an interesting option. (If you live in Mumbai, it's the only option)
And just because you're home alone and nobody is watching you doesn't mean you should skip the Savasana. Relaxing may be a waste of time for you, but you need it more than you imagine.
Libra: Go behind the barre
Since you spend most of your time trying to be the pacifier and peacemaker of your social circle, solving conflicts and striking a balance in life is second nature to you.
We recommend you try the big barre of balance to sculpt your body with this low-impact workout. Weight loss, posture correction and flexibility, this workout certainly sets the bar(re) high. The warm-up will be followed by some planks and lightweight training, but it's nothing that puts you in a spot.
As you ease into it, this combination regime (strength training and cardio) will burn those extra calories and help muscle building, simultaneously. Talk about the perfect balance.
Scorpio: Sucker punch of the year

Intense children of Pluto and Mars, while you go about bottling up gallons of anger, irritation and feelings every day, your gym session definitely needs to be a release of sorts.
The fitness routine, for you, must double as a stress reliever, and we suggest you invest in a punching bag and some kickboxing gear: gloves, mouth guards, shin pads, you know the drill.
If Amazon is still not delivering to your address, try an at-home boxing workout (sans equipment).
This martial arts-meets-high-intensity-cardio workout burns about 750 calories in an hour. Benefits of boxing are manifold – improves muscle coordination, engages the entire body and releases every last cell of stress in the body.
Good riddance to your stress ball days, we concur.
Sagittarius: Every day, you're shuffling
Adventure is your middle name and boredom is your pet peeve. Your high energy and hyper metabolism keeps you moving, distractedly, like a five year old on a sugar rush. You've changed your gym membership thrice last year because you were tired of seeing the same décor.
Archers need an active workout to torch those calories while chasing away monotony. Sure, outdoor sports pump you like nothing else, but Jupiter warriors should try Fusion Workouts: the routine that makes you go, "I'll have one rep of each."
Combination workouts incorporate moves from Pilates, HIIT, yoga, and when you are almost bored, you can hang out with some aerial silks and indulge in some anti-gravity yoga.
Because if any sign needs to burn those calories and real quick, it's you.
Capricorn: Don't sweat it
Come on Saturn tsars, flaunt your lifetime membership of Gold's Gym and annual stock of GNC protein. You are here for long-term business strategies and five-year plans that need to be executed with utmost precision.
There's no time to make small talk with the slackers at the gym or try those #nowtrending workout fads.
Enrol yourself for sessions of Ashtanga yoga. It's rigorous and physically demanding. This school of yoga requires you to religiously follow a set of poses in the same order. Over a period of time, Ashtanga yoga will improve your flexibility, cardiovascular fitness and boost creativity.
About time you invested in those Good Earth towels; you'll need multiple.
Aquarius: One-way ticket
You are rock solid in your endeavours and don't shy away from stress-inducing situations in life. You're dependable and have an incredibly high endurance and tolerance for mediocrity. Mostly because you aren't self-sacrificing like your Pisces sisters. You may be a tad bit self-centred, not in any negative way though.
When it comes to your fitness, you wouldn't settle for anything low-impact. We'd love to see you try the burpee — the one-workout-flexes-all-muscle-groups move. The quintessential fat-burning exercise tests your stamina, core strength and definitely culminates in washboard abs.
Your one-way ticket to stay out of breath, to get back in shape.
Pisces: Never a fish out of water

You've drowned yourself in a pool of your own tears for decades now. Naturally, you have also learnt the art of swimming – across currents and oceans of feelings.
Embrace the water baby in you, indulge in some retail therapy for swimsuits on sale and dive right in. Start with the breaststroke and as you cross the waves of strokes, your muscle groups will thank you.
Just know that compulsive weight-lifters haven't yet harnessed the power of a good swim: it's a mood-lifter that efficiently tackles your stress and helps you sleep like a baby.