Photo: Mayank Mudnaney
A detox diet to wash away all your holiday season sins
Easy recipes to help you scrub your diet clean
After waving goodbye to 'the most wonderful time of the year,' you don't have a choice but to reboot. With no Christmas movie marathons, secret Santa reveals, and ugly sweaters to look forward to, you drag yourself out of bed and suddenly realise that you're not alone…
The plaid pyjama top you received the night before conceals a post-Christmas miracle – the little food baby that is a result of all that you stuffed your face with the past week.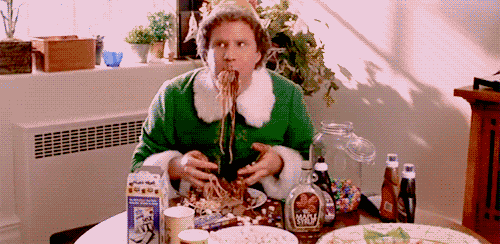 The butter cookies, roast chicken, Christmas pudding, and extra helpings of your grandmum's banana flambé are now a muffin-top weighing your insides down and threatening to banish crop tops from your wardrobe for eternity. "A balanced detox diet is the answer to all your problems," says Suman Agarwal, nutritionist and founder of SelfCare. "If your binge lasts for seven day, so should your detox. You can't expect to flush all the toxins out in a day. Another thing to keep in mind is that food alone can't do the trick. Adequate sleep and working out are as important as eating healthy," she adds.
Agarwal shared with us a detox diet plan that scrubs your eating habits clean while ensuring that you never have to cheat.
Breakfast: start your day on a light note
"People often believe that you should start your day with a heavy meal, but I recommend otherwise, especially when you are looking to detox," explains Agarwal.
A protein and carbohydrate combination is ideal for breakfast. Vegetarians can opt for some poha or upma with a bowl of curd while others can feast on an egg-white omelette accompanied by two toasts. Milk, flakes and nuts is a great balanced option too.
Lunch: satisfy your carb cravings
A wholesome home-cooked meal usually does the trick. "A well-balanced lunch sustains carbs without going overboard. This also keeps a check on carb cravings that might surface if you cut carbs out completely," says Agarwal. Including all food groups also helps bring down your calorie count while ensuring that you get your share of essential nutrients.
A vegetable khichdi made using minimal oil or daliya (porridge) with a bowl of dal and a glass of buttermilk is what Agarwal recommends – "Vegetables make up the fibre, the oil is your healthy fat, rice and porridge are carbs, and dal and buttermilk are protein."
Snacks: find healthy substitutes
Snack better by looking for healthy substitutes for your favourite finger foods. Put all the dry fruit hampers  you received for Christmas to good use and keep a fistful in your bag to keep yourself from snacking on junk food. You could also whip-up healthy substitutes for your go-to snacks.
Suman Agarwal's recipe for guilt-free sev puri
Ingredients:
2 cups fresh curd; made from toned milk (3.5% fat)
25 slices of cucumber, approximately 0.5 cm in thickness
1 cup moong sprouts or 1/3 cup uncooked green moong (soak for 6 – 8 hours, drain and keep covered for another 12 hours)
1 small onion, chopped finely
1 green chilli, chopped finely
2 tbsp fresh coriander, chopped finely
½ tsp chaat masala
1 tsp powdered sugar
½ tsp jeera powder (cumin powder)
¼ tsp black pepper powder
Salt as per taste
Method:
Hang the curd in a muslin cloth for half hour to drain excess water.
Meanwhile, boil 300 ml of water with ½ tsp of salt. Add moong sprouts, remove from heat and cover. Drain after 20 minutes and let it cool.
Remove the thick curd from the cloth and transfer to a bowl.
Add sprouts, onion or tomato, fresh coriander, green chilli, sugar, pepper and salt.
Spread the cucumber slices on a serving dish. Ladle spoonfuls of the mixture on the slices.
Garnish with green chutney (optional), chaat masala, jeera powder and fresh coriander. Serve immediately.
Dinner: keep carbs off your plate
"A bowl of chicken soup and stir fried vegetables for non-vegetarians, egg drop soup and salad for people who don't eat meat but eat eggs, and a handful of moong sprouts, stir fried vegetables and soup to go along with it for vegetarians," recommends Agarwal. Eliminating carbohydrates from dinner when following a detox diet ensures that the meal is light and easy to digest.
Dessert: indulge without having to cheat
"Eliminating sugar completely increases the chances of binging and cheating. It is okay to consume sugar provided it is no more than two teaspoons a day. An even better way is to opt for healthier alternatives such as jaggery and honey," explains Agarwal. Making small changes like choosing chikki over kaju barfi or dates over chocolate can do wonders for your system.
WATCH NOW: 5 steps to a healthier you
Styling: Divya Gursahani, Makeup: Riddhima Sharma, Hair: Krisann Figueiredo, Model: Sonali Hirani
Shirt, Bodice. Earrings, Lune