Illustration: Taarika John
Brain fog has turned my mind into scrambled eggs
Sudoku for your sanity
A middle-aged man in a pink and black plaid shirt on a horse rode up next to my taxi at the traffic light. His bushy moustache was worthy of being on a magazine cover. The smartphone in his hand brightly displayed Ludo. I didn't know if my eyes were deceiving me, because post-COVID brain fog had turned my mind into a fuzzy cotton ball.
Seeing this knight in pink and black plaid was both hilarious in a 'this happens only in India' way and worrisome because I hadn't thought my brain fog was that bad until now. A double whammy of temporarily-induced menopause and COVID-19 had left me feeling like someone had tried to puree my brain, gave up halfway through and just put the lumpy mush back where they found it. 
Millions of people worldwide are reporting a "severe dent in cognitive function," according to New Scientist magazine, as a result of COVID-19. And brain fog has become a part of the larger conversation, finally. "It's something that patients with a wide variety of different medical problems have said has interfered with their ability to function for a long time," Sabina Brennan, a neuroscientist at Trinity College Dublin, Ireland, and author of Beating Brain Fog told the publication. "If there's anything positive to come out of the COVID-19 pandemic, it's that the spotlight is now on brain fog and the scientific community is paying much more attention to it."
Focusing on something for a long period felt like threading a needle with my eyes closed. I'd forget things. What food my cat ate; what I was saying halfway through my sentence, struggling to find the words at the tip of my tongue or remember the name of that lady who was in that movie with that guy about that thing. It happens to everyone every now and then. But I had started to feel like a Windows 95 trying to load a 4K video.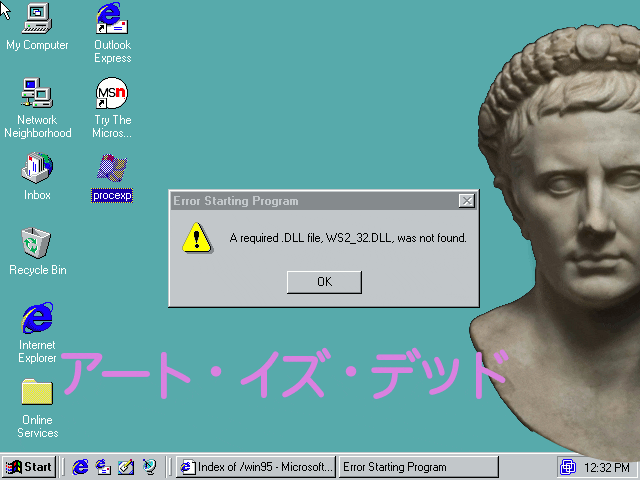 What causes brain fog? 
Brain fog got its moment in the limelight because of the pandemic. It's one of the symptoms of Coronavirus that can linger long after you recover. Experts have been studying COVID-19-related ailments since the pandemic began and while the research is ongoing and evolving, they found that even a mild case of COVID-19 causes brain inflammation that "disregulates brain cells and would be expected to contribute to cognitive impairment," according to Dr Michelle Monje, professor of neurology and neurological sciences at Stanford University.
Neurologist Dr Joanna Hellmuth of UC San Francisco calls it a disorder of the brain's "executive function", the "set of mental abilities that includes focusing attention, holding information and blocking out distractions."
People who have had chemotherapy are likely to find this feeling familiar, except they called it 'chemo brain' or 'chemo fog'.
Monje had been trying to understand the neurobiology behind these chemotherapy-induced cognitive symptoms for decades. Then COVID-19 showed up like a bin-bulaya mehmaan, a major immune-activating virus. Monje was paying attention. "Very quickly, as reports of cognitive impairment started to come out, it was clear that it was a very similar syndrome," she says. "The same symptoms of impaired attention, memory, speed of information processing, dis-executive function—it really clinically looks just like the 'chemo fog' that people experienced and that we'd been studying," she said in an interview.
Chronic illnesses of the liver and kidney, and viral and bacterial infections can lead to brain fog too. But the first thing to rule out, according to experts, when it comes to what's causing your brain fog (to then be able to treat it) is nutritional deficiencies such as low iron, b12, vitamin D and haemoglobin.
People with diabetes and hypertension can experience brain fog from time to time as well as people going through major hormonal upheaval. This could potentially include the birth control you pop every morning, thyroid dysfunction caused by hypothyroidism and a dip in oestrogen during menopause. Once these are ruled out, then experts look at your mental health. Depression, anxiety and a lack of sleep are a vicious cycle that can muddle your brain. And in fewer rare cases, brain fog indicates major cognitive disruption caused by the likes of dementia, a stroke or a tumour.
Despite growing research, these causes aren't set in stone, which makes permanent treatment tricky. Most people dealing with brain fog change their lifestyle to help manage their flare-ups. Sometimes brain fog goes away on its own. For other people, you need to let the wave hit you and hope you're not a complete mess when you stand back up.
How you can manage the mental load of brain fog
Do the cha-cha
Instead of ignoring the notifications and looking at Duolingo owl memes, I decided to heed the hoot and restart my daily five-minute Spanish lessons. Trying to learn something new when you're experiencing brain fog can feel like you're climbing Mt. Everest in Bata chappals, but science says you should still try.
Try and learn anything new. Maybe it's something you've been putting off for a long time but always wanted to try. A hobby you left behind in your childhood that you pick up again. Learn a new dance form, pottery, a language or coding – learning a new skill stimulates neurons, creating new neural pathways with electric signals shooting back and forth even faster with strengthened connections in the brain.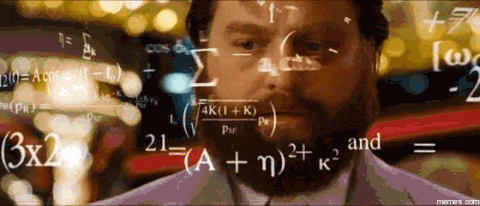 You can do it at your own pace, even five minutes a day, like me. Through his research, Dr Denise Park, a neuroscientist at the University of Texas at Dallas found that the "mental challenge" of learning something new – the more complex the activity, the better the reward – can improve cognition and memory retention.
Shake it off
When you feel the brain fog seeping in it can be incredibly frustrating, especially when you're trying to get something done. Sometimes you just need to shake out of it. Brain wave vibrations, a meditation technique can help you break through the fog. This 10-minute routine can help you break out of the heaviness clouding your mental space, release the tension that's built up in your muscles because of the stress and centre yourself.
If nothing else, it's a good break from the task at hand. Try this 10-minute routine by Brain Education TV:
Start your day with Sudoku
Just like other muscles in our body, our brain needs exercise. Even when it feels fatigued, a little push may be what it takes to get it moving again to regain its strength. I'm talking about puzzles, crosswords, memory and word-based games that require some level of problem-solving to wake your brain up.
The Wordle hype may have passed, but the one-word-a-day game and others like Sudoku, crosswords, and even a round of Boggle can get the gears moving and your neural pathways lighting up. Do whatever you are comfortable attempting and build up to more challenging tasks, like a Rubik's cube, perhaps.
Studies from 2018 and 2019 involving over 19,000 participants found that regularly indulging in such 'brain games' markedly improves brain function. A 2013 trial also found that such games helped improve cognitive function and memory in young adults.
Stop trying to multitask
We often hail multitasking as a skill mastered by highly productive and efficient people. But studies on the long-term impact of multitasking have revealed detrimental effects. Forcing our brains to constantly switch gears when we're already struggling to focus on the task at hand can lower the quality of our work. We get what is called attention residue, where you're thinking of one task while working on something else and you get distracted. It's also just mentally exhausting which can actually exacerbate your brain fog.
In his book Deep Work: Rules for Focused Success in a Distracted World, Georgetown computer science professor Cal Newport writes that the more we multitask, the less comfortable we get with paying attention and focusing on one thing for long periods of time – which is our goal at the moment.
Not all multitasking can be avoided in our personal and professional lives, but if we can carve out time slots to engage in one task at a time, that's how we can achieve what we need to without shaving our brain with a grater.
Check what's on your plate
Mental clarity involves a happy gut, so fill your plate with antioxidants, iron and fibre. Look for foods that will boost your B-12 and vitamin D levels such as eggs, dairy, meats like chicken and fish, and mushrooms. Snack on dry fruits like almonds and walnuts, and avoid refined sugar and fried foods, which Dr Sandeep Nayani, neurologist at Apollo Hospitals, Hyderabad, says can be detrimental to our brain function. Cut down, or ideally eliminate smoking and excessive alcohol consumption which, he adds, has been linked to brain shrinkage. 
You'll want aloo chaat too, and that's fine. A good, healthy diet is one that is balanced with macronutrients and micronutrients, and an indulgent dish every now and then.
Take a walk
Exercise is that overachieving cousin your parents keep comparing you to. Taking 10,000 steps may feel like too much right now. So start lower with 4,000. In fact, that number is the lower limit of daily movement for healthier brain tissue, a study notes.
Scientists found that it's especially true for areas of the brain responsible for memory and for overall cognitive function. They compared subjects who walked more than 4,000 steps daily to those who didn't and found the latter's brain health in a poorer state than the active groups. 
Get your zzz's
As we slumber, our body rests and organs recover. Our brain needs to be well-rested too to function properly the next day. Sleep is the time our body is resetting and regenerating. We know how the lack of sleep, or good sleep, makes you a groggy Geeta in the morning, why add that feeling to your already persistent brain fog? 
Nayani advises 7-8 hours of restful sleep at a regular fixed time daily. If you're struggling to fall asleep, you can turn your bedroom into a sleep sanctuary and also take the temporary aid of melatonin supplements (with overuse, they can affect your body's natural ability to produce melatonin), use a white noise machine, or indulge in some relaxing aromatherapy. 
Take the breaks
Sometimes when the brain fog starts creeping in, all you can do is sit back and let it pass. Don't fight it, take a break from the task you're trying to achieve and hit pause. That could be taking a cat nap, just sitting back in your work chair and closing your eyes for a few moments. Walking around your office, singing a song in your head and then getting back to your desk.
You'll realise that with the increased breaks, you might actually be getting more done. And with better quality results, as compared to when you try to bull-in-a-china-shop your way through the brain fog. Studies say that breaking our concentration into smaller chunks with brief breaks actually helps you tick more off your checklist.
There's no one-size-fits-all way of coping with brain fog. As scientists continue their hunt for a more permanent treatment, the best we can do at the moment is manage our symptoms. If you find brain fog severely impairing your day-to-day life, it's time to make a call to doctor uncle.
A note of caution: This story is for educational purposes and contains inputs from experts and personal experiences. Please consult your healthcare provider if you're in crisis for a treatment plan that works for you.