Representative photo: Katrina Kaif/ Instagram
Turning your bedroom into a sleep sanctuary is easier than falling asleep
But here's how you can do both
Often, I find myself gazing at my sleeping husband in the middle of the night. I'm not doing my best Joe from You impression. Nor am I compelled to feel tenderness only in the wee hours. I'm wondering why he's able to sleep so peacefully while I'm wide awake, staring at him.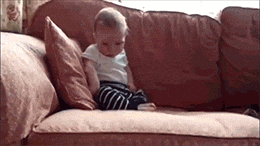 We have the same bed, the same waking hours. Roughly even the same amount of physical exercise. So what am I doing different? First, I investigated the causes behind irregular sleep patterns and difficulty falling asleep — they range from lifestyle choices and erratic schedules to medical conditions. Then, I tracked my symptoms, consulted a doctor and found that it was not a medical condition (sleep apnea, insomnia, restless legs syndrome and the like).
For me it was either lifestyle-related and the result of anxiety, underlying stress, over-stimulation at night, or an uncomfortable bedroom.
I'm already on anxiety medication, (try and) stay off screens post dinner, and my weighted blanket makes it just that much harder to leave the bed. So that only left, well, an uncomfortable bedroom.
I thought just having a bed and a blanket was enough. But the idea is to build yourself a 'sleep sanctuary'. In an interview with Self, Gillian Firth, Bedrooms Sales Leader at IKEA explains, "A good night's rest isn't just about a bed. It is a room that makes you feel relaxed."
How can a room relax you? How do you create a sleep sanctuary? With a king-sized mattress? By banishing your snoring spouse/sibling to the couch? According to sleep experts at Johns Hopkins, temperature, light and tidiness can make a big difference in the quality of your sleep. But so can air quality, colours and furnishings. Scroll down for an in-depth guide on turning your cuddle cave into a sleep sanctuary.
8 tips to transform your bedroom into a sleep sanctuary
Find yourself a cuddle buddy
If you are a side sleeper, back pain sufferer, or pregnant, body pillows can be especially helpful because they relieve pressure points and help you maintain spinal alignment, say the good folks at Amerisleep. We love the cuddle pillow from Sleepycat.in (whether you're pregnant or not).
Also, a 2013 NIH study showed that hugging reduces blood cortisol levels, calming your mind. So if your real person is far away, clutch on to a body pillow.
Or, you can try a weighted blanket that operates on pressure therapy. When anxious rumination weighs you down, this dumbbell of a blanket will do the heavy lifting to give you the uninterrupted REM sleep you deserve.
According to Martin L Levinson, physician at Penn Sleep Centre, "The pressure of weighted blankets puts your autonomic nervous system into "rest" mode, reducing some of the symptoms of anxiety, such as a quickened heart rate or breathing. This can provide an overall sense of calm."
Cuddle pillow, Sleepycat.in; Weighted blanket, House of Charu
Tune into a white noise machine
Ambient forest sounds failed to lull you to sleep? Ear plugs; noise cancelling headphones couldn't drown out your spouse and traffic? It's time to call in the big guns. A white noise machine.
Sound is one of the biggest disruptors of sleep, says Michael Breus, PhD, a clinical psychologist in Manhattan Beach, California, who specialises in sleep disorders. A noise-canceling machine comes in extra handy to block out all unexpected noises that wake you up. Doors slamming, dogs barking, spouse snoring.
Most importantly, white noise helps the brain to relax by giving it a sound to focus on instead of the chaotic stressful thoughts inside our heads.
White noise sound machine, Amazon.in
Invest in the right mattress
Plopping onto a soft-as-malai hotel bed may feel like the ultimate in comfort, but the truth is the softest isn't always the best. If you're ageing and your bones are raging, get yourself something more supportive.
The experts at Healthline insist that a medium-firm mattress helps improve sleep quality and comfort. Unlike the hand-knitted pillow covers from your nani that will outlive even you, most mattresses tend to have a life of about eight years. So make sure to bid your goodbyes to them as they hit that number.
Replace your bed buddy when you can see visible signs of wear and tear like lumps, coils and noisy springs, or if you can feel your partner move around on it. (Yes, I bet you thought that was normal too).
Mattresses, come in a variety of types: inner spring; memory foam, hybrid; pillow, top, latex and more and since a mattress, like a partner, is an extremely intimate choice, we'll leave you with some options: Sleepycat.in; Duroflexworld.com; Wakefit.co
Slip into slinky sheets
Not only does ugly bedding put you off, fabrics matter when it comes to sleep. All-natural silk is a luxury buy but it has unique thermal regulation properties. Cotton is budget-friendly, breathable and soft. If you're a sweaty sleeper, 100% bamboo is a great option. If you live in cooler temps, flannel is best for warmth.
Now go forth, and start exploring. PS: Don't forget to buy pillows that suit your sleeping style. Cotton sheets, Fabindia; Silk pillowcases, Dameessentials.com; Silk-bamboo blend bedsheet, Amazon.in
Opt for blackout curtains
Let's start at the very beginning, a very good place to start, trilled Julie Andrews. In the case of a sleep sanctuary, it means, once you have your bed sorted, create the darkness you need to lull yourself into la la land. Any bright light can disrupt your circadian rhythm and impact your levels of melatonin. You know, the hormone that helps you feel tired and signals bedtime.
The experts at Sleep Foundation explain that going to bed with a light causes more fragmented sleep. Ditch the Panda-shaped cutesy night light. Invest in blackout curtains that will keep the morning sunshine away until you are ready for it. Dim the lights at least an hour before bedtime. and amateurs, this means staying off TV, laptop, and phone screens. Bonus: eye masks! Blackout curtains;Dimmer lights; Ikea; Eye masks, Dameessentials.com
Breathe easier with an air purifier
An essential aspect of creating a sleep sanctuary is making sure you're breathing clean air. A good air purifier can help can help clear the air of allergens that disturb sleep. It relieves symptoms of asthma, neutralises ganda smells and helps reduce the chance of airborne diseases. Philips AC1217/20 Air purifier, Reliancedigital.in; Dyson air purifiers, Dyson.in
Infuse the space with scents
If you've cooked gobhi ki sabji in your tiny apartment, the smell will linger in your bedroom. And unless you find that scent relaxing, we suggest you use essential oils — either sprayed on your pillows or in a diffuser to create a more soothing scent. Or candles. (Just remember to blow them off lest you burn the room down)
Lavender, lemongrass and vanilla are all proven to create a relaxing atmosphere. Muji diffuser; Muji essential oil, Ajio.com
Clean up
Remember when Ross dated a messy girl? Her extreme attractiveness didn't stop him for balking and running away, even as she attempted to kiss him. A cluttered space, leads to a cluttered mind. And it's off-putting.
As cumbersome as it may be to clean up every evening, having designated storage spaces to collect your clutter in will help create the relaxing vibe you need. An article in Self.com explains, "Beyond promoting restful sleep, an organised and well-kept bedroom comes with some real benefits for anyone with asthma and allergies—which can interfere with sleep. Clutter is a magnet for dust mites, microscopic organisms that can trigger allergies and asthma."
Colours also play an important role in creating a calming sleep sanctuary. Tranquil colours like white, sage green, shades of blue grey, dusty pinks, neural beiges, light yellows and oranges and taupes are high on the list.