Representative image: Laura Tancredi/ Pexels
Breast reduction surgery is more common, and life-changing, than you think
It's a long journey from back and shoulder pain to dream boobs
People will tell you that plastic surgery is a contentious choice. That it's okay if you're a Kardashian but shameful and/or impractical for the rest of us. When it comes to breasts — a subject that already sends conservative eyebrows shooting higher than Chandrayaan-2 — the much talked-about (or not talked-about) breast augmentation procedure, commonly called a boob job, grabs all the headlines. But its not-so-famous first cousin, breast reduction surgery, is what we'd like to draw your attention to.
The first time I heard of this procedure was when Modern Family star Ariel Winter spoke about getting breast reduction surgery to go from a 32F to a 34D. At the time, Winter told Glamour that she decided to have this surgery after she went to a swimsuit store and couldn't find anything that fit her. That pained her, just as much as her back and neck would every day. Winter also said that having heavy breasts damaged her self-confidence and left her prone to stares, whispers and rumours. After she got the procedure done, she "felt like a whole new person".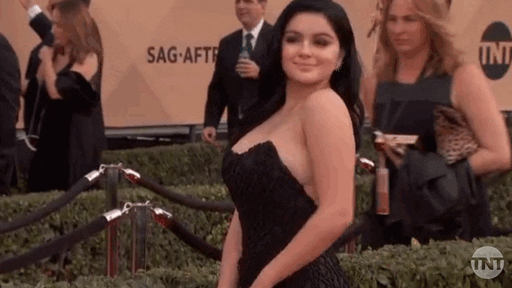 As a petite woman with a generous chest, I can tell you that having large breasts is not all fun and games. It affects your body image and restricts day-to-day activities. You become intimately familiar with shoulder grooves, perennial back and neck pain, excess sweating, even rashes that cannot be itched outside of the comfort of your bedroom without inviting questioning glances.
Dr Devayani Barve-Venkat, MS general surgery and MCh plastic surgery, explains that disproportionately large breasts pose a medical problem. She said, "The centre of gravity shifts forward and this leads to an unnatural curvature of the spine, resulting in shoulder, neck and back pain."
Breast reduction surgery impacts mental health
Barve-Venkat knows that "the minute the word 'breast' comes up, there are collective blushes and discomfort in the family. There are too many myths about surgery, and a lot of judgement about a woman seeking breast surgery."
The procedure has proven beneficial for women with medical conditions like breast hypertrophy, which denotes an overgrowth of breast tissue. A 12-year study conducted with 200 women who had undergone breast reduction surgery to treat breast hypertrophy highlighted improvements in physical and mental health. The results clearly indicated that 'relief of physical symptoms is the primary motivator for most women who are pursuing breast reduction surgery', not fitting into an XS tank top.
The improvement in mental health, as rated by the participants, was comparable to patients who had undergone hip and knee replacements or bariatric surgery, though you're unlikely to face judgment when opting for these surgical interventions.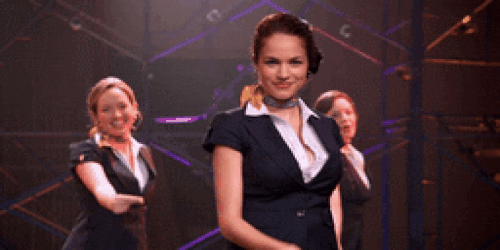 We asked Barve-Venkat to simplify the technical aspects of the procedure. She explains, "We remove excess breast tissue, fat and skin, reshape the breast mound and reposition the nipple and areola to create a natural-looking breast with intact sensation. It may seem incredulous, but I end up removing between half-a-kilo to 2 kilos of tissue from each breast."
The procedure is more common than we think. The International Society of Aesthetic Plastic Surgery (ISAPS) found that over six lakh breast reduction procedures were performed worldwide in 2019, with almost 19,000 from India alone.
Barve-Venkat says that before the surgery, all patients are assessed with the help of blood tests, mammograms and anaesthesia evaluations. Plastic surgeons should also conduct detailed conversations with patients about what breast size they are aspiring for, what their lifestyle is like and whether their goal size would suit their body frame and structure. This is essential to understand the patient's underlying goals, and avoid buyer's remorse.
If you're curious about the procedure, here's what you need to know.
Breast reduction surgery rarely affects a woman's ability to breastfeed
Dr Barve-Venkat says that it is perfectly okay to breastfeed after having breast reduction surgery, adding, "The surgery usually does not affect the breast milk-generating part of the breast, so breastfeeding can be preserved."
It's a long road to recovery
The surgery lasts only two-four hours, but that is just the beginning. The tough part is what comes after. For the next 3-6 weeks, until you heal completely, you won't be able to sleep on your side, eat oily or salty food and you're advised to wear loose, baggy clothing. There might also be some pain, soreness, nipple numbness and itching around the incision.
As tempting as it might be to run straight from the hospital to a lingerie store, it's advisable to let your doctor guide you through the recovery process. The appearance of your breasts will continue to change as you recuperate. And it might take a while, but your scars will start to fade as well. In a few months, they will go from angry red marks to faint reminders.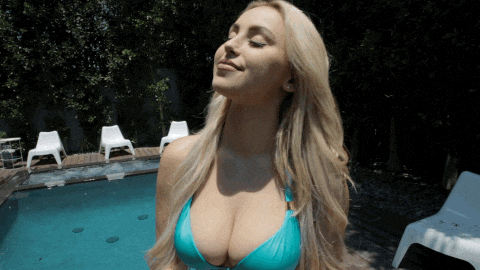 It could boost your self-confidence
Carrying around large breasts isn't just painful, it also weighs down your self-esteem. A Finnish study showed that nearly one-third of the women who seek breast reduction surgery suffer from anxiety or depression. The same study also noted that post-surgery, women reported having better mental health and higher self-confidence.
Dr Barve-Venkat said, "Breasts are an important and integral part of the female identity, both physically and psychologically. Breast reduction surgery could radically improve a woman's quality of life."
You need to be financially prepared
Before agreeing to the procedure, make your doctor spell out the expenses for you, from consultation charges, and cost of the surgery to medicines, items required and even the average post-hospital care.
Find out if your medical insurance covers the cost of this procedure. Even though breast reduction surgery has medical benefits and it's not purely a cosmetic procedure, insurance companies sometimes do not consider it.
In 2017, an Ahmedabad court dismissed an insurance company's claim that all breast reduction surgery is cosmetic. This was pertaining to the case of a 55-year-old woman who had undergone the procedure to reduce her large and sagging breasts. The insurance company was made to cover her costs in full.
Still, be prepared to at least foot the bill for a minor procedure.
Post-operative care is strict
The initial few weeks are the toughest, and you're likely to face trouble sleeping, sore breasts, swelling and a whole lot of anxiety.
Barve-Venkat says, "I advise restricted shoulder movements for three weeks, no swimming for a month and no high-impact exercises for six weeks. A full-coverage support bra without wire needs to be worn for six to eight weeks. No underwire bras for six weeks."
For three to six months after the surgery, you will have to follow a scar treatment regimen which involves massages, gels and silicone gel sheets.
The surgery takes a toll on your mental and emotional health too, so regular medical follow-ups and post-operative emotional support are crucial for patients.
Breast reduction surgery can improve everyday quality of life and mental health, but you have to accept that it's not a magic pill that will dispel all body image issues the very next day. It's a long road, and you'd be better equipped for the journey if you have a strong support system and the help of qualified healthcare professionals.
As writer Laura Studarus admits in her piece for Cosmopolitan, "I don't regret my breast reduction for a second — if anything, I wish I had gone through with it years earlier. But instead of letting one body part touch off a firestorm of mental anguish, I've come to realise body image is a choice. For a while there, it did feel disconcerting that one piece of the puzzle felt so perfect (or as close as the good doctor could get it), while everything else just looked, well, so human. But even in the darkest hours, I do have something to celebrate; I'm comfortable in at least one area of my skin. And someday, I'm going to own every damn inch of it."