Representative photo
I'm teaching myself how to re-enter society again
"Who's ready to party?" Nope, not me
I think we all know someone — or have been the person – who cried at the hair salon. I've never been very attached to my hair, though I can understand the connection. OK, maybe there was one time in 10th grade when I almost broke into tears after the stylist accidentally gave me a mullet. My recent trips to the hair salon have been tear-inducing for non-hair related reasons. It's because my social anxiety kicks in every time I walk into the salon.
The first time, I managed to get through the hair wash and cut, though I was panic sweating through the blowdry, deep breathing to get my heart rate down and sending SOS text messages to my sister to pick me up.
The second time I sat for 45 minutes, waiting for my turn to come, only to dip out when I was called up to the chair. The third appointment I cancelled while I was standing outside the salon. I couldn't bring myself to lock eyes with the receptionist – we were familiar by now – and cancel again.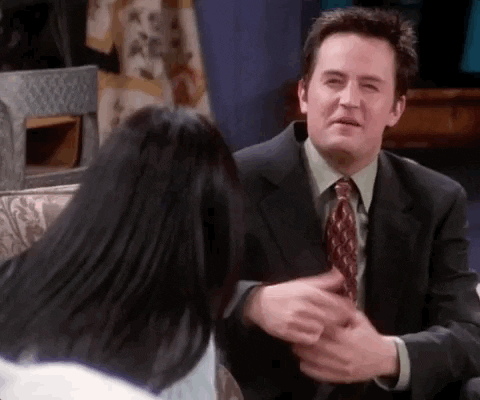 I was one of the people that did fine in the lockdown. Staying home, braless with high-speed wifi, no human interaction and everything being delivered to my doorstep? That's my jannat.
Finally able to let go of all pretences, not have to come up with excuses to avoid parties and kick up my feet for the entire day. While I was living my best life indoors, I didn't realise until a year later that I was losing the social skills I had practiced by meeting people, which kept my social anxiety contained.
As the lockdown rules loosened and offices started opening, I felt anxiety rumble like a tsunami in my stomach. While everyone I knew had started making a travel bucket list, I was frightened of even leaving the house and meeting people.
In the gang of anxiety disorders, including generalised anxiety, phobias and more, social anxiety is the most common, according to psychologist Prarthana Ahluwalia. "We have all, at some point or the other, felt the fear of not being accepted by those around us. Worrying about what others think, what they'll say, about us saying the wrong thing, then overthinking that for days to come," she says.
The fear that we'll be judged, embarrassed and humiliated in a situation is very real. But in most cases, it's passing. When thinking of endless possibilities gives you crippling anxiety, hampering your daily functioning, it could be bordering on a disorder that requires medical attention.
The good news is that social anxiety, even as a disorder, can be treated and managed, just like I had been able to do over the years. Lockdown threw me into my safety cocoon of secluded homebound life. "Think of social skills like muscles. Without practice, they weaken. Sometimes muscle memory will kick in but for a lot of people, strengthening them needs work," says therapist Nishita Khanna.
People have been studying the rise of anxiety, depression and other health ailments exacerbated during quarantine, but a look at social anxiety has been mostly anecdotal. "Because of comorbidity on anxiety disorders, for some people, it's hard to differentiate between generalised anxiety and social anxiety, there are many connections and overlaps. With the help of an expert, you can identify your triggers and work towards management," adds Khanna.
My heart races and my breathing strains as I panic and sweat for my 30-minute weekly rickshaw journey to the office in the morning. Even though it's a small group in a socially distanced, ventilated space. I couldn't figure out how to curb my bodily response when I knew in my head that I quite liked the weekly outing to see my coworkers. It's still a work in progress and for help, I sought the advice of various mental health experts to curb social anxiety.
Doing practice runs to manage social anxiety
There's only so much I can control in a situation. I repeat that mantra to myself constantly. While life can throw you a curveball at pretty much any moment, Ahluwalia recommends doing a practice run beforehand if you have an upcoming event or outing.
"If you're familiar with the place, such as an office or a grocery store, visualise it in your mind and map out your plan of action. You can create a task list of behaviours and actions to follow. Say 'I'm going to walk into the store, go left and straight to the shampoo aisle, get the bottle, then go to XYZ spot to get ABC and stand in line to pay,'" she says.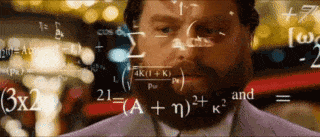 It's the unfamiliar spots and interactions that get to me the most. I'm the kind of person who will look up the menu of a restaurant and any online pictures beforehand. If you don't know the location, focus on the person instead and a brief outline of the conversation.
I hate doing interviews – whether it's on the phone, on video call and worse, in-person – which is funny given that it's an integral aspect of what I do for a living. With Ahluwalia's recommendation, I wrote a script for a video interview I had that was particularly rattling my anxiety. Right from the 'Hi, how are you doing?' to the questions and the 'Thank you for taking the time to speak to me, bye bye'.
Luckily, I live with my actress sister who I could run through my script and who had hilarious melodramatic responses to give me a good laugh and calm down a bit.
Creating a small social bubble for a controlled initiation back into society
I'm definitely not ready to party like it's 2018. I've always had a relatively small friends' group and we spent more time in each other's homes than in clubs or pubs. But still, the thought of being in someone else's house,  with people I haven't seen in months would get my heart racing.
Planning something out in my head and then actually facing it isn't the same. In which case, Khanna suggested started slow. Taking it one person at a time in a setting that you control instead of going all-in from the get-go. "If you go straight into a large gathering you're likely to have a bad experience that'll then stick in your mind, making you avoid them altogether."
It started with socially distanced and fully-vaxxed evening coffee with a friend at my home. Since it was someone I'm pretty close to, I was able to share my apprehensions and boundaries with them in advance. We kept an approximate time frame in mind for our interaction. One friend then turned into two, and we did our first restaurant outing last weekend.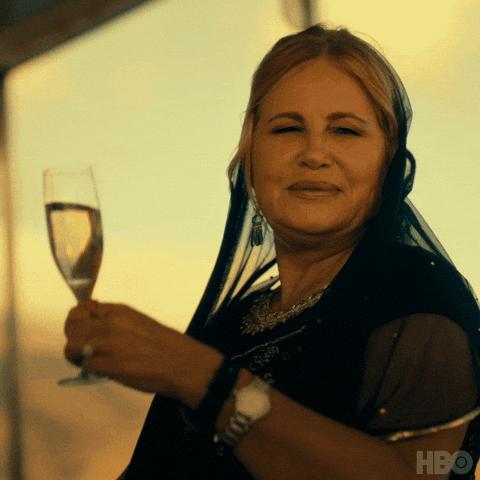 I didn't eat and kept my mask on the entire time, but Khanna said it's a good start and a step in the right direction to allowing yourself to be in places where you have little to no control over the behaviour and actions of others.
Take up small challenges
"You have to let yourself get a little scared," says Ahluwalia. My instinct after having a panic attack at the hair salon was to completely avoid it. But that just made my anxiety worse over time. "You think avoiding a triggering situation is good, but that's temporary relief," she adds.
"The most common treatment in a clinical setting is cognitive behavioural therapy which involves exposure therapy. Slow and gradual exposure to social situations that with time will dissipate the anxiety," says Khanna. While severe social anxiety is combated with exposure therapy with the assistance of an expert, she says there are small challenges we can take on to help ourselves too.
Expose yourself to environments that would give you anxiety. You don't need to start talking with every stranger you come across on the road, but give yourself regular challenges that gets you to step outside your comfort zone.
For me, it's going to buy vegetables myself from the vendor instead of having them delivered to the house. It can be taking a walk around your neighbourhood, even when it's slightly crowded. Giving yourself the goal to engage and ask at least two questions in team meetings. Calling a co-worker to ask a question instead of texting them – may be helpful for you but slightly annoying for them.
I'd initiate a conversation with the security guard on the way into my building, asking questions about different vegetables to the sabzi wallah. Anyone outside the house that I wasn't already comfortable with. With time, I realised that managing to do even these smallest of tasks put a smile on my face. Our brain thrives on the small wins and kickstarts our reward system by flooding us with happy hormones.
An act of kindness for someone else
Speaking of self-reward, another activity to engage in involves helping others. Jennifer Trew, PhD, of Simon Fraser University, co-authored a study that found that when people who have social anxiety engaged in a good deed for another person, it helped them feel more at ease in social situations.
"Acts of kindness may help to counter negative social expectations by promoting more positive perceptions and expectations of a person's social environment," she explains. Receiving that 'thanks' from them instead of the negative comment you're worrying yourself over encourages people to engage more. We're humans after all, constantly seeking the approval and validation of others.
My act of kindness wasn't random, as is ideal, but planned and pretty self-serving. Giving my sister's clothes from dry cleaning. I chose to skip our usual provider and go a little further from the house. When a notification popped up on Uber saying the driver is praised for 'good conversation', I could feel sweat beading on my forehead. But I was determined. Thankfully for my social anxiety, he had headphones plugged in and was on a call the entire ride. *phew*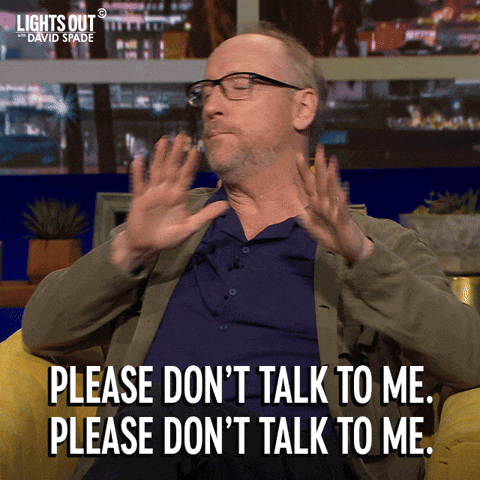 I felt jittery through the entire process. Standing in line at the dry cleaners, listening to someone scold their child a little too loudly in a public space. Mentally planning exactly what I'd say to the man behind the counter to explain what needed to be done. I had a pen in hand to fill up any information that was needed and sign.
My mission was a success and I was in and out in under 20 minutes. The following pick-up felt like a breeze (comparatively), my sister was grateful and I came away with a stronger foundation for social interaction. This was the first time I had been in a public store that wasn't my downstairs grocery shop.
My eyes were especially thankful because I managed to convince myself to finally go get them tested and my broken frames replaced.
Be mindful of your negative coping habits and try to replace them
My cuticles are a constant mess. Not just my cuticles but the surrounding skin. I keep my nails short at all times to stop myself from nervously biting them. Picking at my skin has been a coping technique I've unfortunately had for a long time. Before that, it was obsessively braiding my hair into a fishtail, undoing it and then starting all over.
"When people have high anxiety, they may find that repetitive actions like skin picking, shaking their leg or tapping to be self-soothing. It helps to relieve stress but can also become a habit," says Khanna.
In dire cases, these self-soothing habits can come in the form of drug and alcohol dependency to physically dull what you're feeling. But in the long term, not only is that harmful for your physical and mental health, but it isn't helping manage your social anxiety either.
Many coping habits also serve as distractions. One healthy technique that Khanna suggests is the 5-4-3-2-1 grounding tool that activates all your senses in the present. Spot five things you can see, four things you can touch, three things you can hear, two things you can smell and one thing to taste.
When I need to take it up a notch, instead of attacking my cuticles, I mentally sing along to Rod Stewart's Do Ya Think I'm Sexy? It's really hard not to get into a groovy mood after that.
Building and breaking a habit is going to take time. In many cases, I revert to old methods of self-soothing to get me comfortable in a public space. But with consistency, I've found some relief to my social anxiety, from being a shut-in to now taking long walks around the neighbourhood with my partner. My next self-challenge is a meal in public and I've already marked a date on my calendar.
A note of caution: This story includes the writer's personal experience and shares information and advice from trained experts. If you're struggling with your mental health, please seek out help from a mental health professional to find a treatment plan that works best for you and your needs.