Representative photo: Polina Zimmerman from Pexels
I thought I was losing my mind. Turns out, it was IBS
Every time I was stressed, I'd find myself on the toilet
There's been a third party in my marriage since my wedding five months ago. We've been getting up close and personal in a small room in my home, at least four times a day. Sometimes, in the dead of the night. I try to be as quiet as I can, but most of the time my husband knows what's going on. The third party is my commode. And I've arguably spent more time atop it than the person I'm married to, thanks to IBS (Irritable Bowel Syndrome).
It's not a romantic, or inspiring start to any relationship. Even the one you have with yourself. My tests were normal, yet every time I was stressed, I'd find myself on the toilet.
Dr Vishakha Shivdasani, physician and nutritionist, explains, "When you have an exam, sometimes you run to the loo. Nervousness should be in the brain, why do you need to use the toilet? It's because of the brain-gut connection."
If you've been running to the toilet every couple of hours, or laid up in bed with chronic bloating, abdominal pain and anxiety sweats from diagnosing yourself through Web MD, let Shivdasani explain the brain-gut connection, and why a gastrointestinal condition like IBS is associated with the mind.
What is IBS and why is it so difficult to diagnose
"IBS is a disorder of the intestinal tract which can either be accompanied by diarrhoea or constipation, or alternates with both, is often accompanied with pain, sometimes with gas – but not necessarily all", says Shivdasani. Genetic, environmental, and psychological factors can affect episodes.
An article on Goop explains that IBS is the diagnosis when someone has been experiencing abdominal pain, bloating, and unusual bowel movements for more than six months, and when diseases with overlapping symptoms, such as Crohn's disease or inflammatory bowel disease, have been ruled out. There's no biomarker or pathology for IBS—the intestine and blood tests look normal.
That explains why it took three years for my diagnosis, with one specialist telling me, "Just eat home-cooked food."
IBS and anxiety
Your brain and your digestive tract (GI) are linked by a communication system called the gut-brain axis. When your nervous system (which controls your emotions and thoughts) experiences stress, it impacts the GI tract—and vice versa.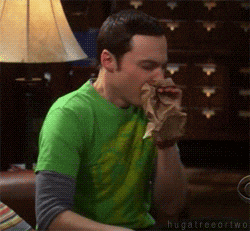 Ashkan Farhadi, US-based gastroenterologist, explains, "Anxiety is highly associated with IBS, and IBS is highly associated with anxiety. Whether IBS is causing anxiety, or anxiety is causing IBS has yet to be proved."
My physician who knew I had a history of anxiety eventually diagnosed my condition, and prescribed anti-depressants and an SOS anti-spasmodic, along with a set of long-term dietary and lifestyle changes.
Managing your stress triggers through exercises, meditation, vagal breathing — basically anything that calms you down —  helps. While dietary changes will depend on your symptoms, Shivdasani prescribes broad strokes that help. "Cut down refined sugar, make sure you're getting a decent amount of protein, don't fear good fats, like nuts, seeds, avocados, coconut fats, ghee because they help with healing. Magnesium supplements help constipation and high stress levels. Probiotics — I like to give a strain of 50 million probiotics, so your gut microbiome is as diverse as the Amazon."
You may also consider temporarily excluding particular foods — dairy and gluten-based products, certain beans and lentils, vegetables such as artichokes, asparagus, onions and garlic and some fruits, like apples, cherries, pears and peaches
You can slowly reintroduce them to see which ones are troublesome, then avoid or limit them.
My trigger foods included dairy and gluten-containing items, and after three weeks of abstaining, my life changed, and so did my relationship with my husband. And my toilet.
*  Please consult your doctor before embarking on any course of treatment.