Getting over my arm fat obsession
A lesson in body positivity
My arm fat became public because of my reluctance to take my jacket off on a particularly hot afternoon. "I have arm issues," I admitted sheepishly to my colleagues who wondered why I was wearing a jacket in 32 degree heat. A few months later, when wearing a white cover-up and reaching for fluorescent schezwan gravy at lunch, my colleague pointed out that I should take it off until I finished eating (I'm not known for my dexterity). I shook my head, rolled up my sleeves and dove into the bowl of MSG-loaded goodness.
I couldn't shake off the feeling that it was time to do something about my arm complex, and as it turns out, neither could my editor. I walked away from the lunch table with two new things on my to-do list: buy antacid and work on the "arm story".
The first time I tried writing, I didn't. I researched for a while and landed up on an Instagram page dedicated to "chunky" animals, and eventually moved on to doing something "more important" (LOL, no). Multiple drafts and dodging attempts later, here I am writing a piece I am uncharacteristically scared to write.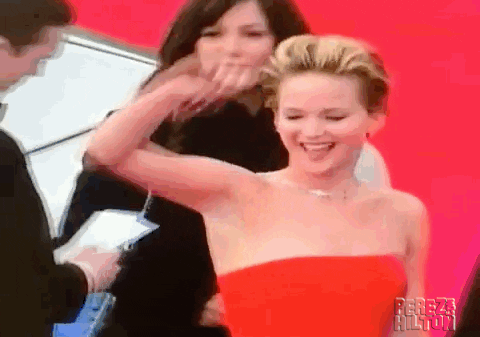 My arm fat complex dates back to when I was all of 13. I was trying out my cousin's hand-me-downs and nearly jumped out of my skin when I heard my aunt shriek "Oh my god. This is never going to go away." She was pointing at my armpit fat, which I had not noticed until that second. Now, it was staring me right in the face, threatening to snatch my favourite "Little Miss Sunshine" tank top away. From that day on, snug armholes that would mask my bulge became my best friends.
Fast forward to college where I would often find my roommate standing in front of the mirror. "What are you doing?" I asked, annoyed at her for literally standing between me and the perfect cat eye. "My arms. They are too fat," she said. Later that day, I stood in front of the mirror examining my arms as well, and haven't stopped since.
Arm fat or the lack thereof seems to be an insecurity that many Indian women struggle with. "I didn't wear sleeveless clothes for the longest time because I thought my arms looked like toothpicks. They eventually graduated to being broomsticks, so now I'm okay with being bare armed," says a colleague, who now turns heads in puja pandals with her sleeveless numbers.
'I hate my arms' is an actual Google suggestion. Wedding boards on Pinterest are chockful of suggestions on disguising the offending appendages. And this isn't a desi dilemma alone. The American Society of Plastic Surgeons reported a 4,000 per cent increase in surgical arm lifts (brachioplasty) since 2013, 98 per cent of which were requested by women.
Stretch marks, batwing arms, spindly sinews – the reasons change but the insecurity refuses to leave. I have tried arm workouts that have left me immobile. I also have an entire section in my cupboard dedicated to cover-ups – denim jackets, oversized shirts, bomber jackets, cozy cardigans – you name it and I have it.
What I didn't try was cutting myself some slack. As I began writing, I realised that I was body shaming myself — everyday, with my wardrobe choices and this 'arm complex'. We would never talk to our friends and family as callously about their bodies, as we do about our own. Forehead is too broad, the back of my knees are too dark, my stretch marks have stretch marks…
The reason I was procrastinating while writing this story is because I felt hypocritical — should I really be talking about body positivity when I couldn't get myself to wear a tank top? And then I read something on Man Repeller that put words to the mush in my brain – "You're not ready for everyone to know about this part of you, because once they do, it's all they will remember about you. And how cliché, to be a woman remembered for how she feels about her body. How dull."
It's not like my realisation of not being too hard on myself made me fall in love with my arms overnight — I'm still a work in progress. What it has however done is made me want to sign up for lessons in self-confidence from my Punjabi maasis, who pull off their "cut sleeve" salwaar kameezes with the confidence of Lady Gaga.