Representative image: Abd Elrahman Elokby/ Pexels
"I told them I was in pain, they didn't believe me. Then my appendix burst"
There's a growing conversation about pain bias, medical gaslighting and the dismissal of women's symptoms
There's a running internet joke that once you enter your 30s, even falling asleep can give you neck pain for 4-6 business days. Every time I see one of these, my initial giggle quickly turns into a worried grimace as the day of my three-decade marker draws closer.
I've had knee pain since I was 14. There wasn't an accident, event, or injury that doctors could refer to. 'It's a muscle pull or tendinitis. Maybe bursitis? Apply hot packs, then cold packs. Exercise more for muscle strength, no wait, exercise less, there's too much strain. Lose some weight, then come back. Oh no, you lost so much weight, do you have body image issues or an eating disorder? Are you going through a break-up? It's just teenage hormones. Do physiotherapy; take calcium. Maybe it's nerve pain? It's fine, it's nothing, growing pains.'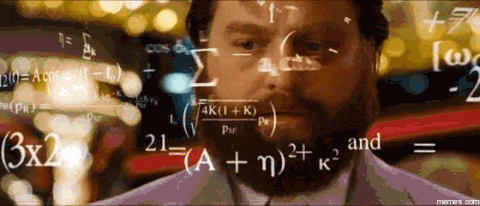 By the time I graduated from school, I had seen several doctors, done scans and tests, and at various times tried out pills, steroids, ultrasound therapy, acupuncture, acupressure, and physiotherapy. Through it all, I was being told numerous times indirectly (and sometimes pretty directly) that it's nothing. It's in my head, I just wanted attention. I think my parents started to believe it too.
Now 15 years later, I still can't kneel without wincing in pain. I don't know why, and I stopped trying to find out. I manage and deal with the pain as and when it comes up. It's what a lot of women have learnt to do after their pain has been dismissed one too many times. It's diminished my trust in the medical system — doctors are meant to help us find answers, not tell us that the problem doesn't exist. Or that I am, in fact, the problem.
In psychology, gaslighting is viewed as a form of conscious manipulation in abusive relationships, namely domestic abuse. The phrase is attributed to Patrick Hamilton's 1938 play Gas Light which was remade as a film. The plot involves a husband manipulating his wife to make her think she's losing touch with reality. This way he can have her institutionalised and steal her inheritance. She finds her belongings going missing, sees the gaslights (literal ones) dim on their own, and hears unexplained footsteps around the house. Meanwhile, all of this is being orchestrated by her partner to make her feel like she's losing her mind.
People have started viewing gaslighting as a trendy buzzword, says psychologist Sharvee Thakur, so they've stopped taking it seriously. Making the shortlist of the World of The Year 2018 didn't help either. "There are those who throw the word around pretty easily, but that doesn't take away the seriousness of the experience," Thakur adds.
"I consider gaslighting as a form of manipulation where there are two parties: one who is in power, and the other, in a vulnerable position," she says. "With medical gaslighting, the person you trust, and who holds authority, is the doctor. To have them dismiss what you're consistently experiencing as false can be painful," she says.
This often ends up enforcing gender stereotypes that women are in some way irrational, frivolous, and 'hysterical'. The latter being a belief that even Hippocrates, father of modern medicine, held. That the womb would travel around the woman's body, causing 'hysteria' with 'dramatic' mood changes. The notion was only removed from psychology's Diagnostic and Statistical Manual of Mental Disorders, 3rd ed. in 1980.
I learned about medical gaslighting very recently, when I checked in on a family friend who had just gone through surgery. She had woken up one morning with a terrible stomachache. She popped a painkiller and got on with the day. But the pain persisted, so she saw a doctor the next day who told her it was probably gas, since she was slightly bloated. Three days of medication later, the pain and discomfort worsened. When she called the doctor to complain about the growing pain, insistent that something worse was happening, she was told not to stress out.
"He said it's probably because of a bad diet. I insisted I only eat home-cooked meals. He didn't believe me and kept telling me to take it easy and rest. How could I rest if I was in pain?" Two days later she was rushed to the ER when she collapsed in pain at a dinner party. Her appendix had burst and she needed emergency surgery.
The conversation about pain bias in health care and the dismissal of women's symptoms has been ongoing for decades. Several studies have also looked into this phenomenon to find out why women in pain aren't taken seriously. Even if they are, they're more likely to receive sedatives rather than the pain medication they need. One study looking at coronary bypass surgery found that women patients were half as likely to be prescribed pain medication as compared to men, despite undergoing the same treatment.
In the US, women wait for an average of 65 minutes in the emergency room to receive a painkiller for acute abdominal pain, whereas for men it's 49 minutes. It's not only about pain management either. These seemingly minor or inconsequential differences can have fatal repercussions. As a 2000 study found, women are seven times more likely to be misdiagnosed and sent home in the middle of having a panic attack. Their symptoms present differently from what is taught in the textbook. The textbooks, after all, consist of symptoms based on research and trials done primarily on men and male physiology.
Reading about medical gaslighting was nowhere close to as harrowing as the firsthand experience was for Pratigya Tiwari, a ​​Bhubaneswar-based homemaker. Having doctors in the family, she thought she knew better. She'd always fight her friends when they complained about dismissive doctor and uncomfortable trips to the gynaecologist (it's more common than you think).
Then at age 25, her menstrual cycle started "misbehaving", as she describes it. Her periods got longer, heavier, and more painful. The first few months she bore in silence, but it soon became debilitating. She began spotting between periods, and urinating became painful. "The first doctor I saw said 'Why don't you try for another baby?' The doctors in my own family thought I was exaggerating and would keep saying 'Arre, yeh toh hota rehta hai with women' (these things keep happening with women), that it was normal. As if a life of pain and discomfort is part of womanhood, especially after childbirth," says Tiwari.
A fellow mom at her kid's school finally recommended her to a "good doctor", who discovered that Tiwari had frighteningly large uterine fibroids. "The doctor said the number and size of the fibroids had pushed my uterus far into my bladder. I had to get a hysterectomy." Still, she feels a sense of validation and vindication. "There was a kind of 'I told you so!' bitterness. I wanted to wave that flag in the face of every doctor and family member who told me I was overthinking this."
"We need to realise that pain, in any form, is not normal. We all experience it in different ways, but all temporary. Persistent, prolonged periods of discomfort, whether mental or physical should not be normalised," says Thakur.
Even world-famous tennis champion Serena Williams has dealt with medical gaslighting, one that nearly cost her her life. In a Vogue profile, Williams opened up about the medical complications after she gave birth. With a history of pulmonary embolisms, she knew something was horribly wrong. It took insisting convincing on her part to get the medical team to take her seriously.
View this post on Instagram
"I don't think, at least I can hope, for the most part, that doctors aren't intentionally dismissive," says Dr Harsha Sadan, a Mumbai-based general physician. When Tiwari said she found "one of the good ones" it was easy to relate to it because of my own personal experience. But it would be unfair to paint the entire medical field with one broad brushstroke.
There are systemic issues in language and research that need updating, says Sadan. "There's a lot of rote learning in our educational system. After five gruelling years of study, training, and residency I think, at least for me, you get so deep into pure facts and figures that we forget the human aspect of it all. We stop paying attention to what each individual is saying and mentally start running through the disease checklist we memorised all those years ago."
As we've seen over the past couple of years, doctors often work under immense pressure and are overburdened. With only so much time to allot to each patient in a day, oversight is easy and mistakes do happen.
I had to be my own health advocate when someone questioned the veracity of what I was saying. If you're experiencing medical gaslighting, be it at the hands of family members or a professional who isn't taking you seriously, these are techniques you can try to communicate clearly and make yourself heard.
Get a medical advocate
There is strength in numbers, and sometimes, taking a friend or supportive family member along can give you the extra confidence to speak up. A medical advocate can also help explain to the doctor that this isn't the norm for you, and that there has been a noticeable change in your health.
They can be the 'bad cop' so to speak, who can intervene when they see you becoming uncomfortable with the doctor's line of questioning to say, "No, this is what she is experiencing and for her, this is not normal or something we can dismiss."
Persist, be a bad patient
Thakur says that there are societal conditions at play as well. "Boys are brought up being told to be loud and vocal, given all the confidence. Most girls, even now, are taught to be demure, to not bring attention to themselves. We carry that with us through life," says Thakur.
There is a need to be an accommodating people-pleaser that plays out even in this setting, where many women are apprehensive of pressing the matter further with their doctors. But there needs to be push back, as Thakur says. Persistence may not make you the best patient in the world, but in the words of Sadan, "Even if you're deemed a difficult patient, you're paying us for our time. The least we can do is listen and answer your questions."
Journal your symptoms
Journalling can help your mental health by being a stress-busting soundboard for the tornado rattling your brain. It can also serve as a log of all the changes you're experiencing in a sequential manner. Seeing it all mapped out can be helpful for a doctor to understand how symptoms are growing by the day on a timeline. For you as well, there's a clear pattern of your health concerns laid out in front of you.
Journals can also be a way to better communicate with your healthcare provider if you struggle with proper verbal communication and going in-depth about health issues.
Sadan advises putting it down as bullet points with timestamps. "Creating such a timeline can help us see the progress, or lack thereof, make connections between possible external triggers, medications and other factors that could be further aggravating your condition which you (or I) didn't realise before."
Get a second opinion, then a third, and fourth
If your doctor is being dismissive, you are well within your right to seek out another medical professional, even if they're going to get offended.
Growing up in India (the north, at least) we all had a 'doctor uncle' to whom the entire family would go to. More like a family friend than a medical professional you sought out in times of need. And telling that doctor uncle that you want to see other people can cause ripples in the familial circles, but after a point, you need to prioritise your health. "Perhaps a better way to go about it is to ask them if they can refer you to a specialist who can spend the time to fully dive into this issue with you," advises Sadan.
Vocalise what you know it isn't
Thakur says it can be helpful if you lay your cards on the table, saying, I have been already tested for X, Y and Z. I know it's not A or B, but Something is still wrong. The Y test came out clear but can we do further testing in this space since my symptoms seem to line up.
For example, say "No, I know it's not my hormones, or my regular period or gas. But I still have intense pressure in my pelvic area and I need you to investigate that. What do you think is the way forward?"
You can talk to the next professional you see about your previous experience of being dismissed. "You can ask them that if they are short on time, what would be the best way for you to describe your symptoms to them. Maybe they'll ask for details over email and the bullet points in person."
Thakur reiterates the importance of viewing a doctor's visit or getting medical attention of any kind as a collaborative experience. You can and should be asking questions. 'OK, you want me to get an endoscopy, why? How will that help, and what are you looking for? Is there an alternative method or procedure if I'm not comfortable with this?'
It's easy to feel bulldozed by someone, well anyone, who is working in a high-pressure job and is low on time, such as a doctor. But if you feel your voice isn't being heard, then it's time to move on to another expert.
*Name changed upon contributor's request for anonymity