Good news: You can change a bad first impression at work
But it's going to take work
Not too long ago, Simran Singh* quit the cushiony job that was right up her alley and joined a digital marketing firm. She felt like a headless chicken but was also excited and anxious. She joined her first Zoom meeting with a 1000 watt smile and sweaty palms. That's when everything went south. For some reason, Shah says, the vibe was just off. When her new boss asked her a simple question, she froze for what seemed like hours before mumbling some incoherent answer that did nothing to showcase her skill set. This was the first time she was interacting with her boss, and she had made a bad first impression.
It was clear by the way he pursed his lips, scrunched his face and abruptly ended their meeting that she had totally bombed the interaction. Singh didn't have the luxury of laughing it off or apologising or even relying on past performances to save her.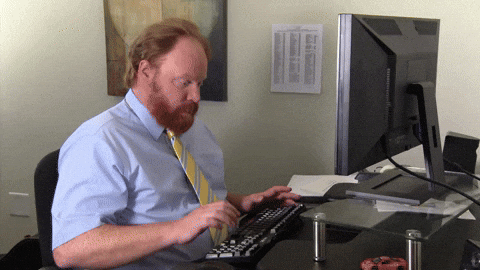 Studies show that first impressions are so powerful, they might be considered more important than facts. But while technically true, the phrase 'You won't get a second chance to make a first impression' doesn't account for the fact that, with time and consistency, you can redeem yourself.
Leisanne Pinto, recruiter and HR professional, explains, "At the office, it's important to give people space and the opportunity to let their work speak for them. I've seen many impressions change over time and the most important part is to not change your own behaviour based on a preliminary impression (that can often be biased)."
Even if you bomb the very first meeting, you still have a chance to make up for it in the initial weeks.
Mansi Shah, a former managing editor of a media company, says, "Before your work can speak for itself, there are other indicators — punctuality, turning up at work, being supportive — that you really want the job. If the slacking starts early, that's a bad first impression, and a red flag."
7 tips to redeem yourself after a bad first impression
Apologise, but not too much
If you got off on the wrong foot simply because of a stumble on your part, own it. Apologise and accept your mistake without getting defensive or building emotional fences taller than the Great Wall of China
Shah says, "Bad first impressions could be simple misunderstandings or differences in working styles, also. If you sense that it's not begun on a good note, ask for time with your boss, invite feedback and then take corrective measures. Be honest and willing to change."
But there is such a thing as apologising too much. If you keep saying how sorry you are for every small thing, it makes you sound like an Instagram reel on loop, and puts the other person in the uncomfortable position of having to constantly reassure you.
Pinto believes that a genuine apology followed by an effective change is the only thing that matters.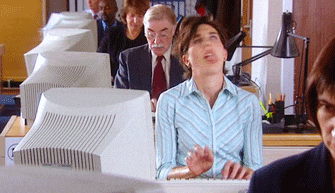 Decide whether it's worth fretting over
If you're a textbook people-pleaser like me, then this might be difficult to hear. The truth is that you don't need to impress every Amar, Akbar and Anthony out there. So, if you feel like you and a new colleague haven't hit it off in the first meeting, before turning into an anxious duckling, stop and ponder over whether it's worth sweating about.
Leadership trainer Dr Dave Stachowiak says, "I'm all about building a confident first impression, but sometimes people get too caught up in having to make it perfect. Does it really matter to try to fix it? Is it really a big deal? If not, let it go."
Pivot
This tactic has a higher probability of working than carrying a couch up a spiral staircase.
In this case, pivoting means showing a different side of your personality. For instance, if you were overly familiar on the first day and that fell flat, show your boss that you can be sincere and professional. If you are a shy and quiet person but it was misinterpreted as standoffish, try to initiate conversation the next opportunity you get.
It is also the manager's duty to give new employees enough space to pivot until they find their place on the team.
Mitasha Singh, people and culture head, Unfynd said, "A large part of creating belonging in an organisation is to ensure first impressions do not do much damage beyond some cringe stories or a funny anecdote. First impressions are made not just for rational reasons, but also based on deep-rooted systemic biases within the system and have no place in creating equitable, meritocratic workplaces."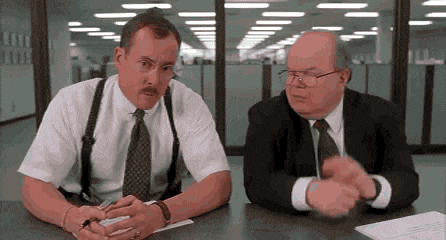 Ask for advice
If you know you've created a bad first impression and your new boss is not your biggest fan, asking them for advice is a research-backed method of changing the course of the conversation. The advice doesn't have to necessarily be about work. You could ask them for a book recommendation or a travel destination they think you should visit over the weekend.
Wharton professor Adam Grant breaks down the science behind this trick. In his book Give and Take: A Revolutionary Approach to Success, Grant writes, "Asking for advice encouraged greater cooperation and information sharing, turning a potentially contentious negotiation into a win-win deal. Studies demonstrate that across the manufacturing, financial services, insurance and pharmaceuticals industries, seeking advice is among the most effective ways to influence peers, superiors, and subordinates."
Not only will asking for advice flatter the opposite person but it will also open new gateways for further positive interactions. Maybe you will find that you'll both love spicy fried chicken wings or that you both think F.R.I.E.N.D.S is overrated. This common ground will negate the bad impression and serve as a base for a stronger bond.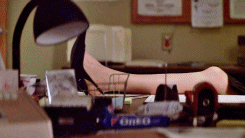 Put some thought into your clothing
As much as we deny it, the truth is that humans are visual beings. We tend to make our minds up about something as soon as we see it. Take food for instance. There is a reason Masterchef Australia gives so much importance to the presentation of a dish. If the food looks appealing, we subconsciously decide it tastes good before even taking a bite. And of course, vice versa.
Unfortunately, we do this with the people we meet as well. Psychology has a term for this-'thin-slicing'. Numerous studies show that we alter our perceptions based on certain 'tells' about a person's appearance. Some are more obvious (like large tattoos or facial piercings) than others.
So, if you've somehow slipped up and made a bad first impression, grooming yourself and abiding by the organization's dress code can help change people's perceptions. After spending a year lounging about in PJs, any occasion to dressing up makes us feel like an excited little puppy on the inside.
Be honest, persistent and consistent 
A Harvard study suggests that it takes eight subsequent positive encounters to change a person's negative opinion of you.
Pinto believes in being open, respectful and having an open flow of communication. She says, "I believe the absence of communication or miscommunication results in biases and assumptions."
While continuous effort over time is required to overcome a bad first impression, it's not enough. You must also be consistent in your behaviour. This means no more mid-day naps, taking hour-long breaks every 20 minutes to watch Netflix or mindlessly scrolling through Instagram reels.
Shah says, "Most bosses like people who commit, show up and do it with integrity. If you are unsure about something, ask. If you're lost or overwhelmed, discuss. Don't miss deadlines, disappear from Whatsapp or slack during working hours or not reply to emails. Keep the lines of communication open and you should be golden."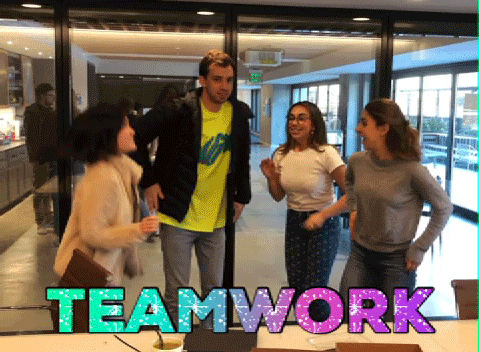 Realise that it's only the beginning
Think back to the time you were introduced to someone who wore their resting bitch face as a shield of armour. The more time you spent with them, the more they grew on you. Now, you call this person your best friend. We've all known someone that we've changed our opinion about since the first time we met them. The same logic applies in the workplace as well. The more time you spend with your teammates, the more they will warm up to you even if you were 40 minutes late on your first day.
Singh says, "Being honest, vulnerable and asking for help can change first impressions."
Instead of looking at first impressions as a make-it-or-break-it kind of situation, consider that they evolve with time and effort. If you want someone to get to know the real you, ask them to sit with you at lunch and offer to share your dabba. Or volunteer to work on a project with them. Despite a bad first impression, over a long period of time, their perception of you can grow. And you never know, your first-day goof-up can end up being that funny anecdote that brings you'll closer.