How Michelle Obama, Twinkle Khanna and Bill Gates increase productivity
Don't give in to the languish
When the lockdown began, the optimist in us treated it like an indefinite summer vacation. Our inner 10-year-old was squealing with joy at the thought of not having to adult. It was suddenly all about cultivating new habits, afternoon naps and making macrame wall hangings. But like all good things, that initial adrenaline rush was replaced by a feeling that can be best explained in onomatopoeia: meh. Instead allowing us to increase productivity, WFH has us feeling like a dog chasing its own tail.
I remember waking up one morning and just lying on the bed for an hour watching my fan spin. When I finally mustered up the courage to face the day and get to work, there was a pit in my stomach and my chest felt as if twin baby elephants were sitting on it. I was demotivated and felt more lost than the day I roamed around Borivali station for two hours trying to figure out how to get home.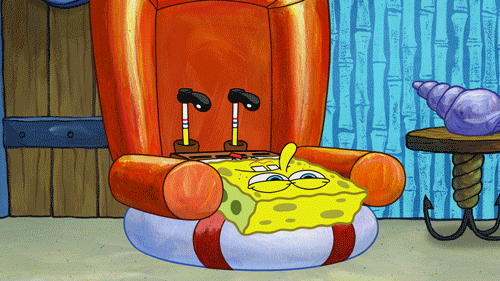 The only silver lining was that I wasn't the only one feeling an inability to increase productivity. My friend complained about not being able to focus at work. My uncle was watching highlights of old India v/s Pakistan cricket matches on loop. My colleague was playing Tetris on her phone all night because she couldn't fall asleep. We were stuck in limbo, unable to get off our couches, dust off the Doritos crumbs and be productive.
This feeling of languishing, coined by American sociologist Corey Keyes and popularised by organisational psychologist Adam Grant, is what we're here to tackle. Grant knows I'm not functioning at full capacity. But he, and other successful thought leaders, are offering solutions to help you sharpen your motivation and rediscover your ability to focus.
Tips to increase productivity, from some of the world's most accomplished people
The three-fold golden rule
Even though languishing can seem like your last original thought has left the building, there are ways of rebooting your mind. In his recent TED Talk, Grant broke down the three steps to conquer the languish you feel and boost productivity.
Master something: It doesn't have to be important or even career-related. Grant argues that it's not about a big accomplishment but small wins. Start learning that language or partake in the virtual 3-day plank challenge that's been stewing on your YouTube watchlist. Even something as small as finishing that jigsaw puzzle that you've been avoiding will get you moving. Because it's all about garnering momentum.
Be mindful: Grant isn't asking us to take up yoga or forgive our exes. He is simply saying that the act of focusing all our energy on one thing will help boost our productivity. Scrolling through Instagram reels or playing Candy Crush while watching a movie is not multitasking, it's giving in to your languish. This fragmented attention is holding us back. Grant says that when we dedicate so little time to meaningful things, we shred our focus to small and useless pieces.
Do stuff that matters: Everyone wants to leave their mark on the world. Bring about world peace, win the Nobel Prize and stop climate change. But for now, we need to know that what we do matters to other people. In his TED talk, Grant says, "Think about the people who would be worst off if your job didn't exist. Those are the people who make your work matter. You need to know their names, their faces, and their stories."
Pomodoro your way through your to-do list
View this post on Instagram
Are you having one of those days when you feel like a hamster on a wheel? No matter how much work you try to get done, focusing on something just seems like a herculean task? Twinkle Khanna uses a hack to get through days like that – Pomodoro.
No, it's not a new dog breed. It's a trick to increase productivity.
Start simple, pick a task and set a 25-minute timer. Work without any distractions until the alarm rings. This means not glimpsing at any Instagram notifications or even answering your best friend's call when she has juicy gossip. Once your 25 minutes are up, take a 5-minute break. Power nap, dance or get a small workout in, this is your time.
Repeat this cycle four times and then take a long, leisurely break.
Streamline your focus
View this post on Instagram
All our lives we've been told that multitasking is a skill we should possess. Having the ability to focus on three projects simultaneously may make you the boss' pet in your office but is it really enhancing your productivity?
According to Steve Jobs, it's all about streamlining your focus. He said "Innovation is saying no to 1,000 things. You have to pick carefully."
You can't increase productivity if your mind is all over the place. Rather focus on one task and see it through. Be it an important presentation or watching the new season of your favourite show in one night, single-tasking is the way to productivity.
Jobs said, "People think focus means saying yes to the thing you've got to focus on. But that's not what it means at all. It means saying no to the hundred other good ideas that there are. You have to pick carefully. I'm actually as proud of the things we haven't done as the things we have."
A work-life balance
View this post on Instagram
For a long time, I believed that having a work-life balance is a myth. It just doesn't seem probable when you're sitting in front of your laptop and blankly staring at colourless excel sheets for over 10 hours a day. But former first lady, Michelle Obama describes how she managed to increase productivity.
Obama said she would work only three days a week and spend the rest of the four days with her family or just by herself. She said that the key to making this work is to increase your hustle on the work days. Obama would start work at 6 am only to stop at midnight on those three days.
While working merely three days a week is not a luxury most of us have if we want to keep our jobs, what we can learn from Obama is how to compartmentalise the time to diligently work and the time to do everything else. Giving us a reason to get off our cushy beds.
View this post on Instagram
Don't sit around, get to work 
From The Shining's Overlook Hotel to Pennywise, the dancing clown, the master of horror Stephen King has the unique ability to transport us into an alternate universe. This is an ability that we've all taken advantage of because it gives us a gleeful escape from our own languishing existence.
King says, "Amateurs sit and wait for inspiration, the rest of us just get up and go to work."
At one point or another, we've all gazed at our ten-page-long to-do list, feeling demotivated and wondering where to even begin. Getting the job done seems like a task that should be Khatron Ke Khiladi. But King has a hack to increase productivity. He said, "I like to get ten pages a day, which amounts to 2,000 words. That's 180,000 words over a three-month span, a goodish length for a book."
In other words, breaking your challenge down into small, manageable goals and sticking to your personal deadlines is the key to increased productivity.
Schedule, schedule and schedule
CEO Mom Namita Thapar's cap is full of brightly coloured feathers. She is the executive director of Emcure Pharmaceuticals, a YouTube show host and she also runs her Young Entrepreneurs Academy.
The mom of two says, "You have to schedule activities and time with your kids on your to-do list every morning – it needs the same structure, attention and time that you give your work." She adds, "Very often, women add time and energy guzzlers that are not a priority to their 'to-do' list because they feel guilty. I will not take on irrelevant and unproductive work out of guilt."
Film producer and entrepreneur, Ashi Dua agrees. As someone who travelled for work extensively before her son turned two — a fact some people might find shocking — she explains, "I don't remember where my mother was when I was one. Nobody remembers what was happening as they grew up. But you definitely want your child to know that these are the 10 things their mother did in her life. That is something they'll remember and talk about, not that their mother left them for eight days when they were kids, you know?"
View this post on Instagram
Meditation may be the key
Do you remember when your mother would tell you to meditate for five minutes every day before your exams to help you focus? She was on to something. But you never realised that because to you, 'meditate' translated into 'take a nap'. Now you can't disagree with her because even Microsoft co-founder Bill Gates uses meditation as a tool to cleanse his mind, focus and increase productivity.
The billionaire meditates two or three times a week for 10 minutes each. Gates said, "I now see that meditation is simply exercise for the mind, similar to the way we exercise our muscles when we play sports. For me, it has nothing to do with faith or mysticism. It's about taking a few minutes out of my day, learning how to pay attention to the thoughts in my head, and gaining a little bit of distance from them."