Representative photo: Still from 'The Family Man'
How introverts can master networking without triggering their anxiety
Skip the CEOs and get a wingman
Mr T has the legal right to be 'boring' at work. At least, that's how media outlets have touted his win in court. He worked as a senior advisor with Paris-based consultancy firm Cubik Partners and was doing well enough, but the company fired him for being "insufficient professionally". Mr T, you see, was an introvert. He didn't like participating in workplace social events or getting drinks with coworkers after-hours. He took this dismissal to court and won. Many have seen this as a personal win — those who know there's no greater dread than navigating office relations, socialising, and networking as an introvert in the professional world.
Pop culture has created a rather unfair image of introverts: socially awkward beings bumbling over their words while struggling to string together a sentence. All the while thinking about which book they can bury their nose in next or sulking in a corner. Yet introverts can succeed in social settings, though in a world built for extreme extroversion, it's easy to overlook other modes of connecting and communicating. Historically, a lot of networking as an introvert has centred on trying to emulate that extrovert energy.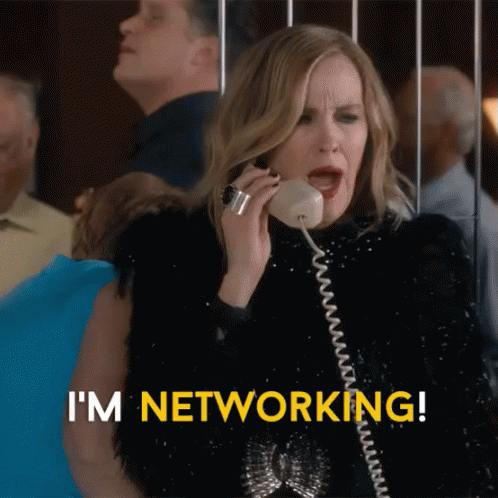 That's because many people believe introversion and shyness are the same. On a podcast by the American Psychological Association, Dr Bernardo Carducci differentiates the two using a party as an example. "You'll see a shy person and an introvert up against the wall. The big difference is that the introvert prefers to be there." According to Carducci, shy people, by contrast, aren't enjoying any perks of being wallflowers. "Shy people have more in common with extroversion than they do with introversion… They want to be around other people. They'll go to parties, they'll go to clubs, they'll go to bars. The problem is they show up, they don't know what to do, they get frustrated, and they leave."
Dioselin Gonzalez explains it well, saying that shy people experience FOMO (fear of missing out) when they leave early or skip an event. In contrast, introverts get more of JOMO (the joy of missing out) when they don't have to be involved in a noisy, boisterous event, such as an industry party or networking conference.
The good news is that researchers and fellow introverts alike have concluded that introverts don't need to fake it until they make it. In fact: "Introversion can be harnessed as a networking superpower," said Holly Raider, a clinical professor at the Kellogg School of Management.
Introverts have usually had to be good observers, learning about people through their energy, mannerisms and actions — which allows them to understand how to approach someone later on.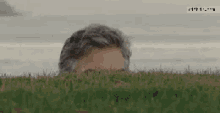 We don't want to be at this networking event, so we're mindful of others and our own time, thoughtful with words, and careful when we speak. Comfortable with silence, introverts are adept at active listening. We are picking up on the finer details of what someone is saying amid all the self-promotion (which isn't necessarily bad). Being a good listener allows introverts to have more meaningful conversations with the right people, cutting through the dreaded small talk (an essential life skill) and creating a special connection.
You may view networking as an introvert as a stressful experience – 89% of 478 Tweak readers do – that leaves a taste in your mouth more unsettling than chyawanprash. Still, you can harness and capitalise on these particular personality strengths. If the thought of networking gives you stress-induced acidity, pop a Pudin Hara and check out these handy tips.
How to ace networking as an introvert
Focus on one-on-one encounters
Being one of 100 people at a business conference sounds incredibly overwhelming. So who do you start with? How do you approach them?
It's not that introverts can't socialise; they're just better off working with smaller groups of people. As Tweak reader Smita Dube suggests, try taking things on a 1:1 basis. Then, being observant and good listeners, use those talents to approach someone on your pre-made list of people to interact with after the 'main event' or talk is over. You can catch them off the stage to talk about one or two points they brought up that you found interesting. Then, ask if you can reach out to them to discuss it later.

What if you don't get a chance to talk to the intended networking target of the event? In that case, you can always reach out to them online with those same points they mentioned in their talk and request a coffee meeting to discuss things.
Skip the biggest fish
The most seemingly simple way to climb the ladder would be to zero in on the CEO and get your two words in. But introverts should stop running themselves ragged by trying to get in on the action. Instead, they should tap into observational abilities and read the room to assess the chain of command. "Say hello to the CEO and move on to allow others in. This setting is ideal for deepening a relationship with someone less conversationally in demand," says Raider. Find people in other departments of the organisation to connect with, perhaps even other industries, who can come in handy in times of need for you or your company. Raider adds that by "building connections to peers in other areas of your company—or other companies—you'll get more substantive and actionable information."
You're more likely to forge a bond with a superior who can serve as your sponsor (which is what your career really needs) and advocate to the CEO. "You can differentiate yourself by building diverse social capital. It helps you come up with better ideas, forestall problems, and forge collaborations—making you more valuable to your organisation and giving you reason to catch the eye of senior colleagues."
Tap into your planning skills
Introverts are so uncomfortable in situations involving more than five people at a time that we've become used to being mentally and physically prepared for all occasions. Use that tendency to make networking as an introvert much easier by over-preparing and planning everything. 
Look at the roster of speakers and see whom you would like to get a few moments with. Then, look into their previous work and professional journey so you have a conversational point of entry, demonstrating your genuine interest in their work. 
A tactic that Tweak reader Prakriti Handa suggests is to reach out to the event organiser or PR representative to get more details about the event, the speakers and what the day's trajectory is likely to look like to see if this event is a good fit for you. "I saw this tip in the comments section of a YouTube video and have been using it since," says Handa. "Once you get to the event, you can locate them as familiar faces can make you comfortable, and ask them to initiate introductions." 
Keep it short, and then move on
Introverts famously despise small talk and aren't very good at it either. Raj Dua, former HR head at a leading advertising firm, says that the most memorable interactions he has had with potential hires are the ones who kept things brief, relevant and focused.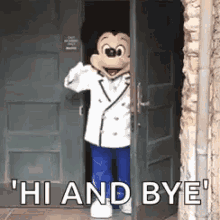 "You have a few opening comments based on your field or the person you are speaking with. You don't need to ramble — short and sweet. Then the ball is in the other person's court," says Dua. Either they will respond in a way that gives you a follow-up question in the process, or it's a complete non-answer. You can try another conversation starter, but Dua says there's no point pushing past three attempts. It's clear that the person isn't interested, at least at that moment. Let things rest after a few minutes of interaction on a positive note, rather than seem like you're badgering someone into speaking.
Talk to someone with a relatable physical trait or common ground
Sometimes even that first "Hello, how are you?" can be anxiety-inducing. What are you supposed to talk to them about, the weather? Their favourite dairy product? Ice-breakers can be hard to pick when your heart feels like you're running a marathon. Tweak reader Kaushal has a hack to ease herself into "socialising mode": Find someone she can compliment or ask about a physical aspect of their appearance in a relatable manner.
Physical, she clarifies, doesn't mean comments on their body or how they look. "It could be picking up on the fact that you're both wearing heels or you admire their hair colour or style. It could be any common ground: someone who you see is the only other person in the room who is drinking stale coffee. Compliments make some people awkward, but mostly, we appreciate the appreciation," she says.
Don't become an extrovert, but enlist one
It's a joke, but behind it lies some truth: How do introverts make friends? An extrovert finds them, likes them and adopts them.
The best partner you can have while networking as an introvert is an extrovert. A friend or peer you're comfortable with, who can act as a buffer to fill in the gaps in conversations.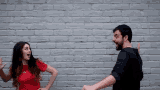 If you need a minute to gather your thoughts or want to step away to cool down, your extrovert networking buddy can step in.
This can be someone in the same stream as you who can help bolster the point you're trying to make without showing you up in public. Extroverts can more fearlessly introduce themselves — and you — to new people or crack a few jokes to break the ice.
Diversify your network with a wingman
Speaking of the buddy system, an offshoot of that would be to enlist the help of a networking wingman. Author, entrepreneur, and public speaker Revant Himatsingka tried to grow his network in college but found himself limited to the people in his Commerce stream. So he diversified his network using the wingman theory, saying, "A wingman is someone who connects you to a group of people different from who you already know." Sort of like a broker who connects you to his friends with backgrounds different from yours.
Keep your networking open to something other than your immediate field. For example, you could be a songwriter who connects with a financial advisor and their network. You never know what opportunities might arise or who you'll meet. This wingman does some of the heavy lifting for you by making these connections and expanding your network.
Treat networking as a goal-oriented task
Set yourself mini, achievable goals before heading to any event. You can make them as specific as you want. For example, a goal could be that you talk to the project manager of the company about how they pulled off their last campaign. Make it two hours without escaping to the bathroom for some quiet time (unless nature calls, of course). Have a five-minute conversation with five people, individually.

Step by step — a phrase you'll find on plenty of motivational posters. Still, setting and achieving these small goals drives motivation. Your brain triggers the reward system when you reach one of these small goals. Harvard business professor Teresa Amabile and PhD and academic researcher Steven J Kramer note in their work that it's essential we take pride in each of these accomplishments. Celebrating the small ones boosts our overall confidence and motivates us to reach that bigger goal when networking as an introvert — like finally being the life and soul of the office party.