Representative image: Nate Miles/ Unsplash
We refuse to let a bad haircut ruin your life
4 ways to save yourself from haircut hell
In PK (2014), Aamir Khan plays a clueless extraterrestrial on a research mission in Rajasthan. But what's even more alien in the film is Anushka Sharma's pageboy wig. Don't get me wrong, I know the transformative power of the pixie cut as Rihanna has proved it time and again. But what do you do when the reality of your haircut is so far away from your expectations, you can't spot them even with the Hubble telescope? You cry in the Uber on the way home, storming the heavens to send you an angel who can miraculously fix bad haircuts.
Like the time I found my curly hair fashioned into a layered bob, complete with a side fringe, that left me looking like a cross between Saroj Khan and Kailash Kher for months. Since then, I've grown so wary of trusting my hair to stylists, I even resorted to cutting my own bangs. At least that way, I'd have no one else to blame but myself if I messed up. (Don't worry, I didn't.)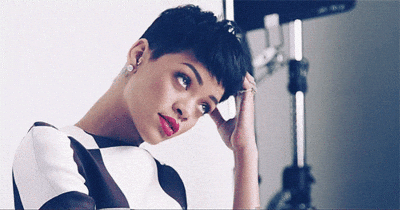 Zingranwon Shatsang of hipster-favourite Zido, knows exactly how touchy people can be about haircuts. "Hair is an integral part of an Indian woman's self-identity. When people come to the salon, I notice they feel very vulnerable when it comes to changes; it's like we are redefining their personality."
If you want to spend less time fuming over uneven layers, carry photo references and request a consultation before you allow the shears anywhere near your head. An expert should help manage your expectations, if you've brought along a "photo of Kim Kardashian but have a totally different hair type," according to hairstylist Dhiran Mistry.
Ganesh Sapkal, style director at Jean Claude Biguine, also takes his clients' self-styling skills into account during the consultation.
"Clients want a certain type of haircut or on-trend look, but face difficulties keeping up with it or styling it at home," he says. "I ask people how often they like to get a cut and how much time they dedicate every day."
Despite taking all necessary precautions, you could still be victimised by a bad haircut. But don't cut off all social ties in preparation for vanaprasthashrama, help is on the way.
4 ways to fix bad haircuts, according to the experts
Communicate with your stylist
I'm going to start a petition for self-help books to be written about one of the weirdest long-term relationships in our lives: the one with our hairstylists. It's hard telling your special someone that they gave you the suckiest haircut of all time. The key is to use your rapport but also remember that they're a professional who wants to do a good job. You're practically a walking billboard, so they're not intent on purposely ruining your life.
The first step to fix bad haircuts is precisely establishing what you don't like. Are the layers jagged and unevenly blended? Is the fringe a little too thick or lopsided? Have the layers surrounding your face come out too angular? These are all technical issues that a stylist will be able to rectify.
Bony Sasidharan, hair expert at Schwarzkopf Professional India, says that with patience, understanding and a little sympathy on your part, the stylist will most likely do everything possible to remedy your bad haircut.
If you're still unhappy, ask for the manager and see if they can have another stylist try to repair it or provide you with a refund, suggests Kali Ferrara, a hairstylist based in New York City.
Get a fix-it haircut
Before you say I don't know what I'm talking about, take a deep breath and hear me out. Sometimes the best way to fix bad haircuts is to get, what is called, a fix-it cut, in hairdresser speak.
If the problem was the result of a communication error, and not lack of expertise, Sasidharan says, "It could be the length, the shape or the finish that you're not happy with, and that can be fixed with another haircut."
Sapkal advises against trying to fix a bad haircut at home as it could get worse. If you're concerned about being billed for this cut, you shouldn't be as the norm is to not charge the client for the modification cut if the first cut happened within the week, he adds.
Rethink your styling routine
What you used to do with your pre-disaster hair may no longer be appropriate for your new haircut. Unfortunately, you may have to live with this hairdo till it grows out so make the most of it by experimenting with different styles, products, and tools.
If you haven't worn a hairband, scrunchies, jaw clips, or barrettes since high school, now is the time to excavate them from the back of your closet. Despite the fact that bobby pins tend to vanish into thin air (I think ghosts particularly love them). Or get these cute, gold-toned metal claw clips by Ferosh and keep those choppy curtain bangs away from your face.
According to Sapkal, the best way to fix bangs gone wrong is to play with styling tools. "Pin them on the side or sweep them back with bobby pins, headbands and some hair spray. Get creative and add a bit of texture and variation to the rest of your hair till you find a look that you love or at least can manage until your bangs grow out," he says.
Another distraction tactic is to become BFFs with Blair Waldorf's favourite accessory: her statement headbands. The wide, eye-catching headbands will not only conceal your unruly bangs or uneven layers but will also keep everyone's attention away from your haircut. This vintage nude headband from Joey & Pooh will not only add a touch of elegance to all your looks but also work to keep your uneven layers hidden away.
Sasidharan adds that braided styles are a good option if your problem is uneven layers or a flat texture. He suggests braiding around your hairline if it's hideous bangs that you want to hide.
Use a wig or hair extensions
"Hair extensions and wigs are also a good alternative option to fix bad haircuts," says Sasidharan. You can always consider clip-in extensions and get them cut by your hairstylist to mix in with your natural hair.
Bollywood celebrities often wear wigs on top of their natural hair while it's growing out, he adds, as they often have to change their hair for different projects.
Invest in these ombre brown streaks by 1 Hair Stop to not just hide away the choppy bits of your hair but also give them a splash of colour without the added damage. You can browse their collection of wigs, extensions, and even messy bun scrunchies to give your hair the added oomph as it grows back to its original state.
Don't think the wig will become useless to you when your hair grows out. You can always pull a Kylie and change up your hair to give yourself a break from your regular programming.