"I used my long hair to protect my body from prying eyes"
How one woman chopped off her hair to get comfortable in her own skin
Ever since she hit puberty, Dhani Salva felt the need to use her poker-straight cascading hair to cover her chest. What started as a way of protecting herself from unwanted nazar, turned into a Betaal-like insecurity. "When you develop early, you get a lot of unwanted gazes," says Salva. "So using my long hair was a way of protecting my body from prying eyes. It was a mental block I had." Her experience is not an anomaly, according to Dr Sonal Anand, psychiatrist, Wockhardt Hospital, who's noticed that many young girls aren't prepared to deal with the physical changes that puberty brings. "The moment breasts start developing, girls are taught only the basics: that they are growing up and now, need to be careful. This leads to a conflicted mind and can carry forward towards adulthood where you're uncomfortable with your own body."
So how did Salva break out of her shell to get the hair she'd always desired, and finally become comfortable with her curves? She shares her relatable personal journey with us.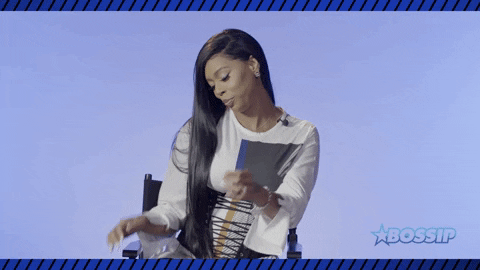 "Puberty hit me really early on, at like 12 or 13.  I was always conscious because I developed earlier than other women, and that feeling stuck on for years. I've always thought I have huge boobs. In reality, they aren't, but that was my perception of my body.
Because I was athletic in school, I'd end up wearing a lot of loose clothes and my sports jerseys. So my chest didn't haunt me as much. But once I started going to college and working, I began using my hair as my protective shield, especially when I would travel by train for work or something. My hair, and my bag.
The thing is, when you develop earlier than others, you get a lot of unwanted gazes. So my long hair became a way of protecting my body from prying eyes. It was a mental block I had.
As I grew older, I equipped myself to handle these emotions, but the basic insecurity I had as a child lingered on. I have lived with it for 15 long years. Every time I thought of cutting my hair short because I have always wanted an adorable bob, I would think to myself, "How am I going to cover my body with this?"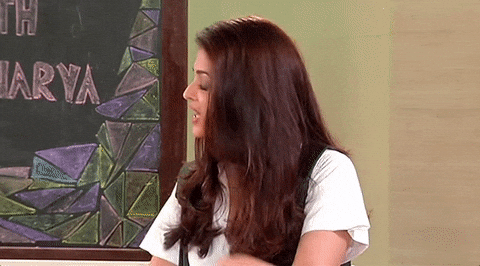 When my partner saw my dilemma, he tried to encourage me. He wanted me to do what made me happy and comfortable. He told me, "Just start cutting your hair short, a little by little." So, I did that. I started cutting my hair shorter and shorter, very gradually. But I still felt very insecure.
Before the lockdown hit, my hair was at chest level. Despite my anxiety, I wanted to go shorter. I had grown up watching my sister, who is nearly flat-chested, pull off short hair and I always wanted to try it.
When the lockdown hit us like a tsunami, I realised that I wouldn't be meeting a single soul for a few months. And the people who were in my lockdown bubble were people I trusted. My family and my closest friends. No one was really stepping out. So, I convinced myself that it was fine because my hair would eventually grow back. After giving it a lot of thought, one fine day I got up and chopped off almost seven inches of hair.
There was no turning back. I liked it so much that every two months, I kept cutting my hair. Shorter and shorter. And now, I finally have the bob I've always craved for. And it's here to stay for a long time.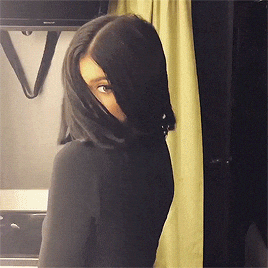 Now, my insecurities aren't that loud. I used to call my hair my suraksha kavach but surprisingly, the lockdown helped me be okay and get comfortable in my body. Eventually, I stopped noticing my boobs because I kept telling myself that I liked my hair short and that's what kind of stayed. With lockdown almost easing, I'm happy to go out with my short hair. I am finally, very comfortable with my body.
*As told to Mitali Shah