com
Stop being so sensitive
When your skincare routine is leaving you red-faced (literally)
Many people grumbled about working from home but for me, it was a win-win situation. Despite having to stand in queues, I thank the universe for having both a chemist and general store right outside my building. I didn't have to manage any virtual school schedules, so I had time to try new workout regimes, conquer my Everest by slowly working through books I had previously relegated to the unreadable list, and my favourite — play crazy chemist and experiment with new skincare products.
You're telling me that the notification of a sale doesn't make you itch to buy everything on your wishlist and try it out at once? What's it like being God's favourite?
Things went smoothly for all of one week before my skin launched its own freedom movement from skincare actives. Trying out an at-home face peel did lighten an annoying dark spot, but also triggered a dermatitis flare-up. I've had to deal with flare-ups of atopic dermatitis (eczema) on my body before, but never on my face. Months later, I can still feel a slight sting on certain patches of my face when I apply any product.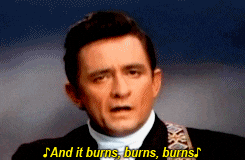 Having sensitive skin can feel like being trapped in a cheese shop when you're lactose intolerant. Sure, you won't starve, you're surrounded by food. But it's not going to end well. It's the same apprehension and uncertainty that people with sensitive skin feel while trying to create even a basic routine or upgrade their skincare with beloved actives.
But why should normal skin types have all the fun? Once you get to understand your sensitive skin, you can manage your itchiness while working your way to a gulab jamun glow. With the help of experts, we've created a handy guide for all you need to know about dealing with sensitive skin. Including its triggers and the ingredients and products you should be investing in.
What is making my skin sensitive?
It's hard to miss the signs of sensitive skin – redness, inflammation, stinging and burning, and even acne. Dermatologist Dr Jayesh Shashtri says that the most common cause of sensitive skin, other than an overload of topical products, is skin conditions such as atopic dermatitis, seborrheic dermatitis and, more so, rosacea. People who suffer from acne can have sensitive skin as well, even if they feel they're more oil-prone. "The presence of acne and acne-causing bacteria means that your protective skin barrier is compromised. It's also more difficult to diagnose rosacea for Indian skin because of the belief that it happens only to people with pale skin, but that's not true."
​​Our skin barrier is the stratum corneum, the outermost layer of our skin that keeps water in and harsh environmental irritants and allergens out. When that barrier is impaired, picture it like a crack in your ceiling. With time and without repair, that roof going to start leaking all the potential problems from the outside in.
Is my skin type 'sensitive' then?
There's an ongoing debate among experts as well with differing opinions on whether sensitive skin is a skin type or a temporary skin state. Dermatologist Markus Braun-Falco believes it's a temporary condition that can be resolved. Dr Ratisha Kumar, dermatologist and hair transplant surgeon, agrees, adding that your skin can be sensitive but also oily or dry type. "Sensitivity should be looked at as a symptom. Some people can be more prone to it with less resilient skin that reacts instantly to products."
However, internet favourite Dr Shereene Idriss prefers to distinguish between sensitive skin and sensitised skin. "Sensitive skin is someone who has a propensity to reacting or getting inflamed to various different ingredients that are not specific. Sensitised skin is more specific. You're reactive to specific ingredients because your skin is sensitised to that ingredient because you have developed an allergy to it specifically."
People with sensitive skin are more likely to be sensitised to certain ingredients but it's not a given for everyone. The best thing you can do is avoid the ingredients that are likely to cause reactions. Seek out an allergy specialist or dermatologist who can perform a patch test to find what you're allergic to.
What to avoid in your skincare routine
Benzoyl peroxide (BPO)
It's a bit of a catch-22 when you have acne and sensitive skin because the treatment for acne can make sensitivity a lot worse. BPO is a reliable ingredient to treat break-outs for many people. But it's also a powerful ingredient that can be irritating, and if you're trying to treat an impaired skin barrier, you don't want to dry it out even more.
"Consult with your doctor first but salicylic acid is a safer alternative to treating acne if you have sensitive skin. It's less irritating and has anti-inflammatory effects. Though, it does take longer to treat acne," says Kumar. 
Fragrance
Some of the most common allergens in skincare are fragrances, according to Kumar and Shastri. Fragrance doesn't always present itself in so many words. If you turn the product bottle and look through the ingredient list, you can spot it termed as perfume and parfum. "Some companies will put on the bottle 'no synthetic fragrance' to draw in customers, but it's also the 'natural fragrances' like essential oils and flower/fruit extracts that can cause allergic reactions and irritate the skin," says Shastri.
Because of how concentrated essential oils are, they can be particularly irritating for skin that's compromised. It may still be fine in wash-off cleansers and masks, but for leave-on products, Kumar recommends opting for fragrance-free products. Especially if you have a skin condition like rosacea, psoriasis or eczema.
Pure vitamin C
We love vitamin C for its antioxidant and skin-brightening properties but people who have extremely sensitive skin should be careful about using it in its pure form of ascorbic acid or L-Ascorbic acid. "For the best results, we need ascorbic acid to be at a pH of 2.5 – 3.5, but that can be very acidic for sensitive skin. It can flare up the skin which is naturally at a pH of 4.5 and 5.5 which is already slightly acidic. If you want to give it a go once the skin barrier is intact, start with a low percentage two to three times a week and go up from there," says Dr David Lim.
You could also opt for one of vitamin C's many derivates which aren't as irritating to the skin and can have the same benefits for the skin.
Retinoids
Retinoids or vitamin A are the gold star of skincare ingredients. A multitasker that can fight acne, even out your skin tone and stimulate collagen production. It's also a very strong ingredient, with common side effects including redness, stinging, flakiness and more. Especially prescription-grade retinoids like tretinoin.
"It's risky using retinoids when you have sensitive skin. I would avoid them, especially if you have rosacea. Some studies say it's OK to use, but it's hard to regulate how much and how often people will use it without doctor supervision," says Kumar.
Retinol is a weaker form of the vitamin, but experts say it must be done cautiously, slowly and with the guidance of a doctor so your skin barrier isn't further disrupted. 
'Cooling' ingredients
You'll find a lot of products targeting sensitive skin with claims to calm and cool your itching and burning. These are products that will claim 'cooling' or 'icy' and have menthol or peppermint in them which can be very reactive to your skin.
It's often added in the form of essential oils which can burn if used too much, causing more dryness. While these products do provide temporary relief especially when you want to scratch at your eczema flare-up, Shastri says it could be causing more damage in the long run. It's better to get a medicated anti-inflammatory and itch ointment from a doctor or opt for ingredients like colloidal oatmeal or centella asiatica which can also calm the skin, after doing a patch test.
Ingredients that suit sensitive skin
All the experts echoed a similar sentiment – get to know your skin. Everyone has a different threshold, says Lim. "Once you start adding actives to your routine, your threshold decreases, tip it over and irritation occurs. Once you regain proper barrier function of the skin, you can reintroduce acids one at a time."
Start off by keeping things simple with a cleanser, moisturiser and physical sunblock featuring zinc oxide and titanium dioxide. Physical sunscreens can leave a white cast on your skin, so if you're heading out of the house, opt for a tinted one instead.
Once you start adding active ingredients to your routine, do it one at a time with a gap of 2 weeks between each. Dr Sam Bunting's advice is to pay special attention to the crease of the face, like around the nostrils, corners of the mouth and nasolabial fold where the product can settle. Make sure it's spread out evenly on the face.
There are some key ingredients you should look into making a part of your routine. Opt for skin-identical ingredients like ceramides, hyaluronic acid and squalane, the likelihood of having a negative reaction to them is very low.
Hyaluronic acid (HA)
An expert and consumer favourite alike, hyaluronic acid can also be spotted on your ingredient list as sodium hyaluronate. "It's a naturally forming substance found in the dermis so the chance of an allergic reaction is slim. If you get a reaction to a topical HA product, it's more likely caused by the accompanying ingredients, like the preservatives and penetration enhancers," says Lim.
As a humectant, it's a very hydrating, sitting on the skin and holding onto water.
If you live in a dry climate with very low humidity, using hyaluronic acid could cause more dryness by pulling water from the deeper layers of your skin. Use it after a shower, then follow it up with a heavier moisturiser to seal in all the goodness.
Azelaic acid
Azelaic acid is a new favourite in the Indian cosmetics market, but at the dermatologist's clinic, it's long been prescribed to treat skin conditions like rosacea.
It's also a multitasking ingredient – anti-inflammatory as well as a tyrosine inhibitor, making it great to combat hyperpigmentation. Azelaic acid can be used to treat acne, rosacea and is safe to use when lactating and during pregnancy.
Ceramides
You may be cutting out some fats from your diet but there's one you're going to want to keep in your skincare routine – ceramides. We naturally have ceramides in our skin, made up of long-chain fatty acids which help create our skin barrier. They help lock in all the goodness – moisture and hydration while preventing irritation and dryness.
Dermatologist Dr Niketa Sonavane suggests using a product with ceramides as protection to strengthen the skin barrier.
If you're an impatient amma, then you'll love ceramide-rich products. It takes less than a week for you to see their impact. Looking back at you in the mirror will be a chaand sa roshan chehera, and within a month, your skin will feel plumper and even see a reduction in fine lines.
Niacinamide
Niacinamide has been studied for its many benefits, like evening out our skin tone, hydration, reducing the appearance of enlarged pores by regulating sebum production and stimulating collagen production. It can also help build the lipid barrier with ceramides.
It can cause some redness and flushing for first time users, so experts recommend starting at a lower concentration and incorporating it slowly into your routine.