Photo: Mayank Mudnaney
Have you ever had two friends cheat on you?
Friend poaching, the high school drama that follows you into adulting and beyond
Miloni Meswani (28) clearly remembers introducing her college mate to her colleague-turned-friend during happy hour. She was confident they would get along because they had similar tastes in almost everything. The the night passed in a blur of laughing, drinking, dancing. They even sang 'Yeh dosti hum nahi todenge' together, and if that doesn't seal a friendship, what does? They began meeting after work, going shopping, and sharing memes on their newly made WhatsApp group — the honeymoon phase. But things were about to take a 180-degree turn.
Meswani was thrilled her two friends were getting along, but eventually they stopped meeting as often and the ever-buzzing WhatsApp group died down. "One Sunday, I was scrolling through Instagram, when I saw a picture of both my friends, the two people I had brought together, smiling and hugging in a mirror selfie," she recalls. They had gone out the previous night without inviting her. "I was blindsided, confused and angry. It almost felt like someone had cheated on me."
We all wish we could rise above this playground jealousy. On paper, it seems childish to hold a grudge against someone because they made a new friend. But in the real world, if one friend makes a platonic move on another without involving you, it pinches like the bite of a fire ant. Friend poaching is deeper in the moral grey area than ghosting. It kicks off a Cold War, a territorial battle with no clear borders.
We took to social media to ask our Tweak Tribe if they'd ever faced friend poaching and of the 614 people who answered, a staggering 508 people (i.e 83%) hit the 'yes' option.
What is friend poaching?
Khushali Shah (24) says, "My college best friend and I were joined at the hip. We'd meet every day and do everything together. One day, I casually introduced her to another friend and they exchanged Instagram handles. They began making plans together and asked me if I wanted to join. I didn't think that was weird until they stopped asking. It was very hard to accept."
For a long time, I thought the concept of friend poaching was laughable. How can a friend be 'stolen' from you? My friends aren't my personal property. While this sounds accurate in theory, the practical exam is different. I might be okay with two of my friends hanging out, but being excluded from that equation would feel like someone twisting a dagger in my back.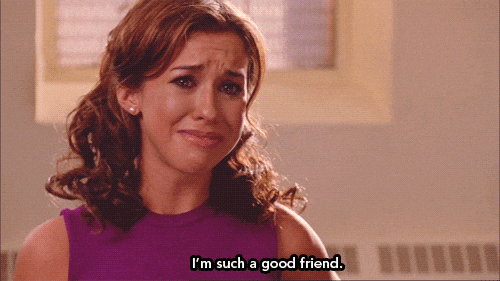 Friend poaching is a relatively new term for an ancient concept. It's what happens when you act like the Sima Aunty of platonic relationships. Clinical psychologist Suzana E. Flores, author of Facehooked: How Facebook Affects Our Emotions, Relationships, and Lives, told Glamour, "The situation is uncomfortable. It almost feels like your friend is having an affair because a third person has entered the relationship, and then they end up excluding you from the friendship."
Even when it's accidental, most roads lead to a singular destination: a friendship break-up (why does a friend break-up hurt so much?).
After Lamiya Chitalwalla (26) went through a nasty case of friend poaching, she thinks numerous times before introducing people from different spaces in her life to each other.
According to Tithi Haria, clinical psychologist at the Masina Hospital, "In friendship, we tend to attach ourselves emotionally to our friends. When that is compromised, people tend to feel hurt. Any change is slightly uncomfortable and we get upset when we don't get enough time with our friends and feel that if this continues, it may lead to you losing a friend."
The stakes are high after a certain age, when it becomes harder to make new friends. By then, everyone already has vetted groups (check out this handbook to make lifelong friends). And what better way to make new friends than through someone the group already trusts? But some people make this a habit: serial poachers, they are called.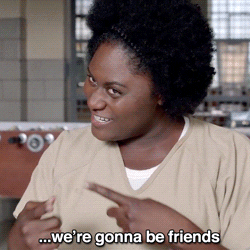 When this happened with 32-year-old Bhoomika Gajjar, she didn't know to react. She had introduced a college friend to her seemingly tight-knit school friends. It got weird when they began going out without her. "The tipping point was when I couldn't go to a party hosted by a school friend of mine.  My college friend, who barely knew anyone else at that party, still went. I wouldn't have had a problem with it if she hadn't been trying to force herself into the group for a while before that. I couldn't hang out with them that often and she took advantage of it. My friends were oblivious to the situation but what she was doing was making me uncomfortable."
Gajjar was confused about whether she should address the situation. "I didn't want to point it out and make everyone else as uncomfortable as I was," she said. But Haria says it's essential to speak up. "If we choose to have an open communication about it with our friends, it may lead to a healthier relationship between each other, but if one chooses to not communicate and respond with anger, there are chances of spoiling relationships."
Courtesy can help you avoid awkwardness
Friend poaching usually stems from a lack of respect. Whether your friends are superficial or ride-or-die, if they care about you, they won't leave you behind to hang out with someone they just met. Even if the two get along like a house on fire. It all boils down to basic courtesy.
However, it's possible to befriend your friend's friend without hurting anyone's feelings. Chitalwalla says, "If I am meeting someone through a common friend, I'm mindful of how I should tackle that relationship now. For example, if you have a WhatsApp group with 4-5 friends, you make plans on the group. Even if everyone else says no, you go ahead and meet with that person but at least you've done your bit of asking everyone."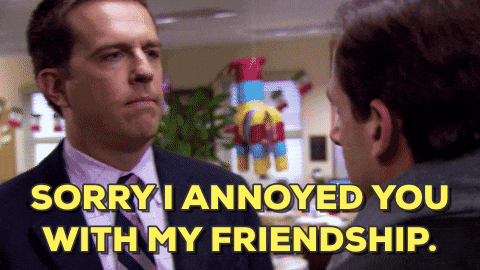 There are a few ways to help ease this transition. It's as simple as texting the person who introduced you to their friend and conveying you enjoyed hanging out and would like to do it again. The idea is to avoid going behind their back and making plans directly, even though the unwritten rules about friendship are murkier than those about dating. While women know that a friend's ex-boyfriend is off limits, there isn't an overt taboo about a friend's friend, is there? That's why Haria stresses not giving in to the overtly cynical voices in our heads that constantly fill our minds with the worst-case scenario.
Should you confront a friend poacher?
When Saima Meerza (45) invited all her different friend circles over for her 40th birthday, she "wanted everyone to interact but not so much that they start doing things on their own and didn't even bother to invite my husband and me." What helped her was being straightforward. "My daughter convinced me to call my closest friend and speak to her about this. She thought we were being distant while we thought it was the other way around. It was all a misunderstanding."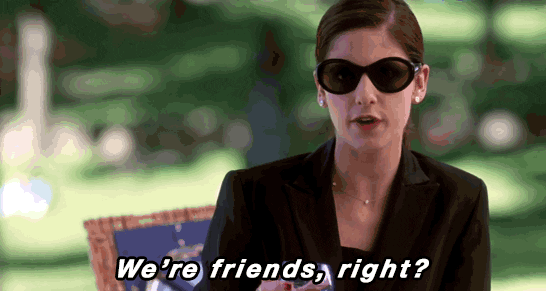 Haria says, "The best way to cope is to understand that friendship is a dynamic relationship and people have the liberty to befriend whoever they want. Try and have an acceptance of individual relationships and understand that it has nothing to do with you or your relationship with the person."