Representative photo: still from Cocktail
The beauty of low-stakes friendships
Weak ties can have powerful benefits
Elephants are intelligent creatures with razor-sharp senses and a memory that's the stuff of proverbs. They also form fast friendships, and the internet abounds with cute videos of elephants helping each other. As Disney movies have taught us, Colonel Hathi and the Jungle Patrol do walk in a single line when they're on a food-finding mission and like us, they form strong, intimate bonds. The friendships they forge last a lifetime (if you want to know how, here's our guide to maintaining lifelong friendships). You could argue that humans have even more complex relationship structures. But what we can't claim about ourselves is that our friendships are unbreakable. Not when our internet abounds with dormant connections.
Sure, we may have a thousand friends on Facebook and a couple of hundred followers on Instagram but how many of those people do we really know? A handful. If we're lucky. The rest are either people we haven't spoken to since that one lunch break in the eighth grade, or the people we swap memes with, or the people we see regularly but haven't ever had a full conversation with. In other words, they're superficial friends.
Allow me to illustrate. For three years, every Monday evening, I would attend a Zumba class. I always had a bad case of Monday blues. So, I would usually arrive in a mood so grumpy that it would make the Grinch look like Winnie the Pooh. Although thanks to the endorphin rush, I would leave in a better mood. So did my classmates, I presume. We weren't exactly the closest friends. We would exchange smiles, have brief conversations (mostly about the irrationality of Mumbai's weather) and maybe crack a joke or two. It was just enough social interaction to recharge me and turn my sulky blues into manageable pinks.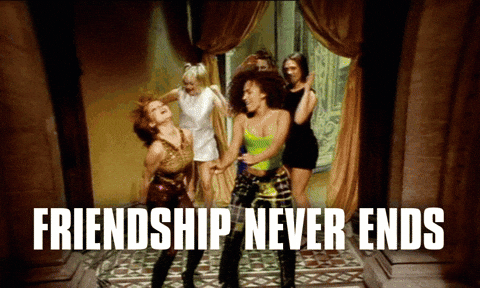 When the pandemic hit, the class was moved to Zoom. While the concept of exercising without leaving the house was exciting at first, it didn't have the same impact. Don't get me wrong, I wasn't starved for human connection during the lockdown. If anything, my parents ensured I had more human connection than I knew what to do with. But every Monday evening just felt incomplete. I missed the familiarity in their post-Zumba sweaty smiles and the pleasant small talk. Online classes just didn't do enough for me. I craved that light, easy bond we had shared before it rained down coronavirus — that superficial, low-stakes friendship. Like when one of the girls told me about her birthday party. She hadn't invited me. I didn't want to be invited. But I laughed along when she told me about how she was the-floor-is-shaking drunk by the time she cut the cake.
Of course, I have friends I would hide a body for. My inner circle is as tightly-knit as the tablecloth my Nani spent two months and countless balls of wool on. But I cherish the people in my outer circles as well. Not all of them transition into elephant-like friendships but they can easily become something familiar and comfortable. They are the people you bump into at someone's birthday party but they aren't the ones who will put off going to a birthday party because you called them in tears. And sometimes, all you need is someone you don't have to make a whole lot of effort with.
We are told over and over again that flaky friends are bad friends. It's drilled into our brains like all the trigonometry formulae we were forced to learn in school.  We're told by our parents, teachers and everyone else that superficial friendships are useless, usually bad influences and the only people we should have around us are the ride-or-die kind of friends. And that made sense in school and college.
But adult friendships are much more complex. According to a 2016 study, once we hit 25, it is tougher to make new friends than it is to do three consecutive leg-days at the gym. But humans are inherently social beings who need attachment as much as we need safety, sleep or sex. So being connected (however briefly) takes precedence over having only deep and meaningful interactions.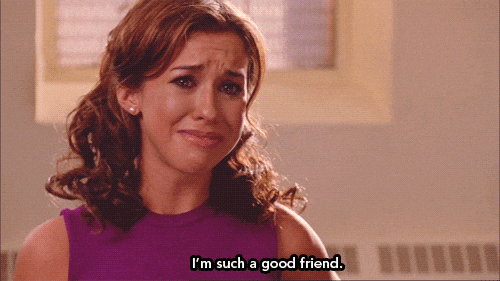 Instead of considering my Zumba class to be a series of throwaway interactions that I had to make because I'd paid for it, I looked at it as a mini Monday mood booster with people whose drama I didn't have to deal with, and who always had recommendations for a good movie or a dermatologist.
Unfortunately, these low-stake friendships are the ones that fell off my radar during the lockdown. With no social events to attend, no place to make small talk and no juicy gossip to share, these friendships just came to a natural close. My mother always told me that a sign of growing up is losing friends, and while I have lost as many friends since school as I've lost hairs on my head, I know how painful friend breakups are. (Trying to heal from a friend breakup? Here's how you can do it). It doesn't pinch as much when these low-stake friendships fizzle out. Not because I didn't cherish those people, but simply because I wasn't used to them in my day-to-day life anyway. I also know these are the friendships I have to work the least to rekindle. A potent meme followed by a shared cup of coffee usually does the trick.
The beauty of superficial and low-stakes friendships isn't something I discovered. Far from it. These relationships are so crucial that they've been studied time and again. In 1973, Mark Granovetter, a sociology professor at Stanford University, published a paper entitled The Strength of Weak Ties. According to his research, these "weak ties" have a positive impact on our wellbeing by helping us feel connected to our social group. A few other studies show that these weak ties have the power to make us feel less lonely and more empathetic.
These "weak ties" include the colleague you smile at but only talk to when you're trapped in the elevator with them, the woman you see at the jogging track every morning who waves out to you, and the person you only see at social events because they're friends with your friends. One level up from acquaintances. These aren't the people you would call when you need to rant about your boss, nor would they waltz into your home and sit down to dinner with your parents. But we all know someone who would fit perfectly into these character sketches. And we are these characters in a lot of people's lives. It's a simple and symbiotic relationship.
By definition, these relationships are free of stress or pressure. They are easygoing, convenient, and overflowing with spontaneity. Very little planning is required and the conversations are short. But sometimes all you need is a little drama-free outing to blow off steam in a way you can't with the people who really know you. Real friendships (the ones you speak to all day every day and the ones you know everything about, right down to their poop schedule) often entail arguments and heartbreaks more painful than your cat choosing to snuggle with your partner over you.
Just over the weekend, a superficial friend of mine called half an hour before we were supposed to meet for coffee and cancelled. She gave me a vague reason and I didn't ask for details. I simply took off my makeup, slipped out of my jeans and ate ice cream in bed.  We both know we're busy and if either needs to cancel on such short notice, there is no tu-tu-mein-mein about it.
I have a network of buzzing, chaotic, delightful, yet unreliable buddies who enrich my life in a way I had never realised before the pandemic. They're like a less-aggressive Twitter of my social circle. I am not obliged to post but the scrolling sure is entertaining. They help me grow, expand my worldview and ensure I am up to date with all the goings-on outside my immediate social circle. In fact, you could call them my social sphere: that third dimension who may be non-essential, but make my life richer.
Like dining in restaurants and going to movies, there are some non-essentials that deserve a comeback. The blurry nights where everything feels right in your world, because you can ignore the hard or inconvenient parts. I love the chaddi buddies who can finish my sentences, but there is also a unique pleasure in not being known. With the superficial friends, you don't have to be exactly who you are. Instead, you can be who you want — and who wouldn't want that?