Representative image: A still from Ladies Room
Why the end of a friendship can hurt even more than your favourite boyband breaking up
How to deal — and heal — from the greatest breakup of your lives
Do you remember the school playground, where you only had to say katti to end a friendship? With a single word and the flick of a pinky finger, it was like casting a magic spell from Harry Potter to make your former BFF evaporate. Sometimes you wouldn't talk for the whole day, or maybe even the week if the fight was really bad. Eventually, even the most contentious kids would be forced back together for a group project or a game of chor-police. If only katti as an adult were so simple.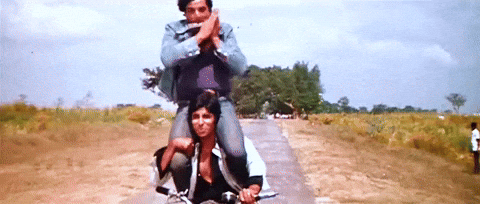 We often wax poetic about how ye dosti nahi todenge, but never about what happens when the dosti has, in fact, been broken? Maybe it starts with you seeing your friend every other month. Suddenly, you're not the one they call when a colleague decided to make their life miserable, let alone to tell you they miss you. Or maybe you got married, had kids, and your priorities just don't sync anymore. Or worst of all, you had the fight. A fight to end all fights. The one where both of you volleyed inner hurts and betrayals at each other like ping pong balls, and no playground tactics in the world can reunite you. Not even in a life-or-death Squid Game scenario.
How do important friendships break so irrevocably? A 2017 study published in Personal Relationships noted that friendships become increasingly important as we age. Despite that, friendships are the relationships most likely to take a hit as we become adults, according to Mehezabin Dordi, a clinical psychologist at Sir HN Reliance Foundation Hospital. That friend who was attached to your hip in third grade, the messy roommate from college who eventually became more like a sister, the school friend who was your partner-in-crime during Physics tests… they all have one thing in common. You rarely talk to any of them anymore.
When any meaningful relationship ends, a certain amount of heartbreak, hurt, and painful memories almost always follows. Losing a former friend, no matter how minor the reasons for their departure, can be sometimes equally (if not more) traumatic than splitting up with a partner.
Out of 510 of our readers polled, 427 confessed that their friendship breakup left them more broken-hearted than their romantic breakup. Many may find it more painful than the dissolution of a romantic relationship because the "rules" of navigating said breakups are almost non-existent, according to Dordi.
Tweak reader Smriti Iyer wanted to "be sad for days, and months, on end" when she went through a friendship breakup because she wasn't sure if she was even allowed to mourn. "We get flowers and sympathy when we break up with a romantic partner, but not when we break up with a friend," explains Liz Pryor, author of What Did I Do Wrong? What to Do When You Don't Know Why the Friendship Is Over. "Friend breakups tend to go unacknowledged, which can contribute to why people suffer so much from them. When the public response is 'Eh, it happens,' you feel like you shouldn't be mourning as much as you are."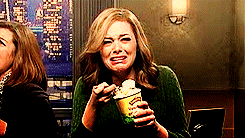 Mili Murali lost two of her closest friends in one fell swoop when they broke up. Because she had to referee between the two, her relationship with both soured, so much so that even after the couple got back together, Murali was not allowed back into the fold.
"Most of us have a hard time confronting, or formally breaking up with friends," explains Dordi. "You may need to split up with a partner in order to move on to someone else, but there's nothing stopping you from putting off a friendship breakup forever, putting off the confrontation, and instead socialising with others."
Heartbreak is heartbreak, no matter how you look at it. You had an emotional connection with them and then you didn't. Surviving a friendship breakup is difficult, but there are some steps you can take to begin the process of your emotional healing.
How to cope with the greatest breakup of our lives
Acknowledge your pain and grieve…
Journalist Nikita John says the dissolution of her friendship with a close friend from school almost felt like a divorce. "I think it's because, with friends, we are our most vulnerable and true selves, those parts of us that we don't even show our partners."
We often underestimate the impact of platonic relationships on our lives. You expect to always have your friends be a part of your lives. It can be unsettling and frustrating when that vanishes. Take some time to think about what this change means to you, and sit with the grief that comes with it.
After her friendships of over 7 and 23 years respectively ended one after the other during the pandemic, Kiran Mehra* confesses it took her more than a year to cope with it. "What I've learnt is to feel the feelings and let them roll over you," she says.
But know when to move on
Alisha Sen* was beside herself when she first fell out with a close friend from her first job. It took her some time to make peace with the fact that they couldn't go back to how they were.
Dordi says it's a good idea to take some time and examine what went wrong in the friendship, she adds that overthinking things will only prove detrimental to your growth.
Accept that not all friendships are meant to be "forever"
We use the expression "best friends forever" because we anticipate that individual will be around at all times. But the truth is that we are drawn to and connect with individuals at specific times in our life. If we're doing our hardest to live consciously and evolve, we must accept that we may not always thrive in lockstep with others.
Although she became close friends with everyone in her then-boyfriend's circle, 24-year-old Aakarsha Handa thought she had found her soulmate in one of them. But when her relationship came to an end, so did her friendships — much to her continued heartbreak.  "Just like that, in the blink of an eye, I lost all my friends," she says.
Try not to forget how much fun you and your friend had together. Just because a friendship comes to an end doesn't imply you must erase it from your memories. Accepting this is essential to achieving closure.
Seek professional help if you're struggling
Adding that a friendship breakup can often induce an incredible amount of grief, Dordi encourages seeking professional mental health assistance to process your emotions better. 
Dr Chaitra Shetty "lost a lot of confidence" when her closest friend, who was also her roommate, dated her boyfriend behind her back. "I am still somewhat scarred by everything that happened back then. I started therapy last year."
It's worth airing it out with other friends, family, or your therapist to fully comprehend how you're feeling, what went so wrong, and what each person's role was in the outcome, as well as to obtain honest criticism from those who know you well and genuinely care about you. Turn to the friends who are still by your side, and hope they stay put. If they don't, it's not the end of the world — but it is the end of a friendship, and that's a loss worth grieving.