Representative photo: Vung Nguyen/Pexels
Science says swearing is good for you, so then why is it 'unladylike' to cuss?
It's time to channel some Judi Dench energy
There exists no world where I thought I'd have anything in common with Oscar-winner Dame Judi Dench. But it turns out we both have a fondness for needlework. OK, not technically. My needle of choice is a crochet hook. I make lumpy mufflers, uneven coasters that only my mom likes and a beanie for my cat. She wore it for all of two majestic seconds. Dench, on the other hand, told students at the Borough of Manhattan Community College that she used to love embroidering pillows and gifting them to friends. These were no ordinary pillows, mind you. They featured curse words. 
Fellow cast member of Pride and Prejudice Matthew MacFadyen recalled in an interview, "She makes these needlework embroideries on set in the tedium of filming but they are all: 'You Are a C*nt'. And she gives them as presents. And it's Dame Judi Dench. And she is doing this beautifully, intricate, ornate (work). You kind of see the work materialising as the shoot goes on. Like: 'You Are a F*cking Shit.'"
There's something beautiful about picturing a poised Dench sitting peacefully and sowing 'f*ck off' onto a pillow. A woman with Dame to her name, even though she hates the title, doing an activity considered so 'feminine' and adorning it with profanity when it's still believed that it's unladylike to cuss.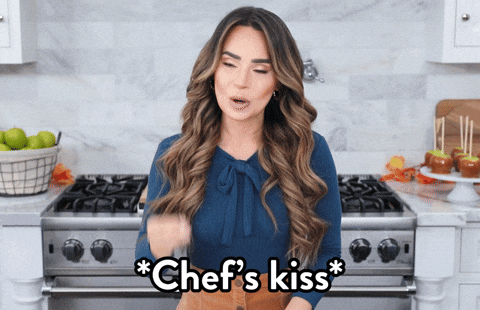 Cursing is a man's vice, they say. They just get so passionate, carried away in the heat of the moment that they drop f-bombs. Women aren't as welcome to the profanity party. God forbid a dreaded four-letter word slip out of your mouth in public and you're branded as crass, uncouth and uncultured. 
And if you whip out the gender card in a discussion about why society thinks it's unladylike to cuss, people act as if you've just red-carded CR7 with a few critical minutes left on the clock. 
It's an odd double standard that divides power and passion for men and purity for women. It's funny because studies show that women's use of the word 'f*ck' has increased by more than 500% over the past two decades, while men have almost halved their use of the word. Women were also ten times more likely to say 'shit' than men.
Women clearly give plenty of f*cks. Our frustration has grown to a point where the only real release we get is by letting out a slow fuuuuuck into the air around us at the end of the day. As we should.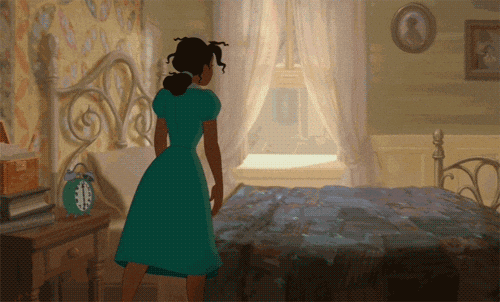 And it's not just me saying this. Researchers tell us that swearing can be cathartic. A quick and efficient verbal release of stress when you feel like you're about to pop off like a pressure cooker's seeti. 
It may be unladylike to cuss but it can be a painkiller. One of the most popular studies looking into it asked subjects to dunk their hands in an ice-water bath. The ones who were allowed to say 'f*ck' as a response to the pain felt could keep their hands submerged longer than the ones who were made to say made-up words like 'twizpipe' and 'fouch'. 
Having a penchant for profanity can also increase camaraderie and sociability with your peers. A study found that cussing in conversation can enhance the effectiveness and persuasiveness of an argument. I think I just figured out how to curb social anxiety and get promoted at the same time. 
There is power in profanity. That is unless you're a woman, as Emily Byrne writes in Swearing Is Good for You, "Swearing is the weapon that just might backfire." Cussing women have made headlines while their male counterparts are a mere blip on the radar. Some have had their social media accounts suspended for telling someone to "f*ck off" – in this case, it was directed at a former US Vice President. While Ugandan academic and activist Stella Nyanzi was literally jailed for calling the nation's President a "pair of buttocks".
Despite all the fallout, tsk tsk of clicking tongues and clutched pearls at the hint of an "oh shit" coming out of a woman's mouth, the severely gendered nature of slurs prevails. All while women are denied access to a plethora of profanity that paints them in a sexually derogatory way.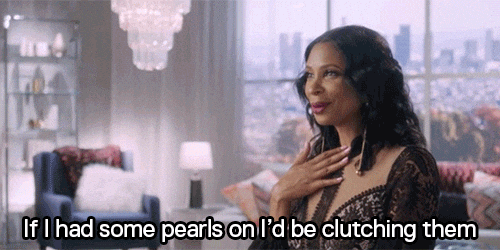 "For starters, there are many more expressions that have to do with the vagina, in fact, 1,200 expressions for the female body part. There are 2,000 expressions to refer to women in sexually derogatory ways. That is extraordinary lexical richness. There aren't anywhere near the same number of expressions to refer to males in the same way and certainly not as negative," says linguist Dr Kate Burridge. 
Burridge goes on to explain that the female-oriented swears have a lot more power to discomfort us because there is a far greater taboo when it comes to women and women's bodies. If you were to ask someone the most powerful and let's say, disturbing swear word in the English language, they are most likely to say 'c*nt'. A word that makes us so uncomfortable that society actually changed a name for rabbits because the word sounded too similar. The next time you see one or look at a picture and say, what a cute bunny! Know this, what you're looking at was called a coney (pronounced like honey).  
In her book, The Seven Necessary Sins for Women and Girls Egyptian-American journalist Mona Eltahawy calls for us to engage in swearing. "Profanity is an essential tool in disrupting patriarchy and its rules. It is the verbal equivalent of civil disobedience," she wrote in an essay titled Why I Say "Fuck".
When she was a contributing writer to a major publication, her editor asked her to stop saying f*ck so often on social media. She wasn't a full-time employee nor a public representative of the publication. But he still asked her to stop because they didn't want to be associated with phrases like that. Namely her frequent use of "I don't give a flying f*ck." It lacked 'civility', according to the editor. And we need civility to carry on conversations in a neutral and open manner. But it's easier to ask for civility when you're in a position of power and not fighting for survival on a daily basis. Eltahawy says profanity is a political tool with which women can shake up the narrative, disrupt the patriarchy (her primary goal) and make their words be heard when the societal sea is desperate to swallow you whole.
Eltahawy went on to not only write the book but start a Twitter trend with the hashtag #whyisayfuck.
This. I'm a grown woman who is sick of men demanding that I smile, that I speak politely, that I sit quietly and take unwarranted criticism, that I silently take their disapproval of my life – all so they're comfortable. F*ck that. #WhyISayFuck https://t.co/liqCwBuZX9

— 💜THEE Dolly Booster, built upon Pfizer.😷💉 (@ThunderHeadFan) January 5, 2019
Instead of believing that it's unladylike to cuss, we should be thinking about what's causing the anger and frustration that's driving a lot of us to want to tell people to f*ck off. 
I'm a woman who curses a lot in casual conversation. I use swear words for emphasis. When I'm joking around with friends, trying to be taken seriously as a woman in a man's world or fighting with a fellow in a BMW who thought he could shout me down even though he knocked me over with his car, unable to spot me, a 5'8 tall person standing still on the side of the road. I've stubbed the same toe thrice in the past 10 days and shouted "shiiiiiiit!" each time. I swear because I want to and being a 'lady' is f*cking tiring. 
I'm not saying women need to walk around with their middle fingers up in the air at all times (though if you want to, go for it). But sometimes it can be good for you. 
As Burridge explains, not all swearing is the same. Social swearing is a major way we all get along and bond in a conversation. The second is expletive swearing to let off steam and have an emotional release. Sometimes we swear to add spice to our language: for emphasis, nuance and to make a point. And my least favourite, to degrade someone. Worse if you're punching down. 
Insulting someone shouldn't be the sole role of cussing (unless they deserve it, let's be honest). Should you tell your coworker to shut the f*ck up in the middle of a meeting because they keep interrupting you? Realistically, no, because you will probably get fired or at least written up by HR. But you should be able to come home and tell your family or partner that your coworker is a f*cking pain without someone clutching their pearls and screaming "mind your language!" If someone is harassing a woman on social media and she tells them to f*ck off, I want other users to be angry not at her reaction and choice of language but the person who thinks they can continuously comment on her life choices, attire, pretty much anything. 
I saw a post on my newsfeed that said "When a man says no, it's the end of the conversation, but when a woman says no, it's the beginning of a negotiation." Maybe if we start saying f*ck no more often they'll get the message. I mean, why should boys have all the fun?