A still from Kissing Booth 2
Truth: We're never too old to watch teen dramas
To all the teen movies we've loved
I love teen dramas and I cannot lie… anymore. For years, I've nursed a Dr Jekyll and Mr Hyde situation. On regular days, I profusely recommend critically acclaimed, laurel-winning films and criticise mass entertainers for cheap thrills. But after days and weeks that drag like a sloth, I'm guilty of unleashing Hyde, who sprawls on a queen bed with a tub of makhana and compulsively gobbles up teen dramas in all their glory: murder mysteries, sappy romances, razor-sharp comebacks and endless gossip.
Currently, I'm fresh off a hangover from my six hours at the Kissing Booth.
Last week, Netflix dropped the final part of the Kissing Booth trilogy. Of course, I took it from the top, and rewatched the first two parts. In the grand finale, Elle ticks items off her bucket list with BFF Lee while deciding where she wants to go to college, and how that will affect her relationship with her boyfriend, Noah.
Am I a teen, leaving home to study or running a kissing booth somewhere? No, no, and pfft, no. Yet, like a weighted blanket, it gave me wings to escape from the dreariness of the current times.
And you better believe me when I say that I found strength in numbers. Psychologists claim most of you, too, are drowning in love with teen dramas, and on Wednesdays, prefer a pink wardrobe.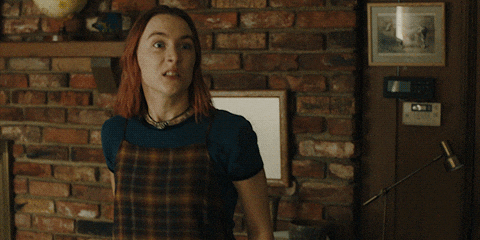 Needless to say, we are still hung up on our teenage years. Let's just accept that teen dramas score big on two accounts. They know what adolescence feels like and what the ones way past their teen prime yearn for.
From dealing with overachieving bullies and rejection in love and life, to coping with loss of a loved one and nurturing your true self, there's enough and more to learn with a side of entertainment in these teen dramas. This new batch of high-school films will help you take a dip in the nostalgia pool and find life lessons we may have skipped in our teen-dom.
11 teen dramas that aren't ageist but are full of life lessons
The Map Of Tiny Perfect Things, 2021
The familiar template of Groundhog Day and About Time gets an upgrade in this Ian Samuels sci-fi-meets-rom com.
Mark (Kyle Allen) is stuck in a time loop — after 1,000s of rewinds, he's on autopilot but makes things interesting by helping people out as they go along their brand new day. When Margaret (Kathryn Newton), mysteriously swoops in to save his save, he discovers she's stuck in the loop too.
Deciding for the first time in life to look for perfect moments in their loop before they try and escape from it entirely, the two focus on their surroundings and soak in the simple joys of everyday monotony.
The film reminds us to pause, look around and register the beautiful little things around us, teaches us to accept fate and to be grateful for what we have.
Watch on Prime Video
The F*ck It List, 2020
Hrithik Roshan's character in Zindagi Na Milegi Dobara could use this film to take a chill pill in life. This is one of those teen dramas that's basically a mid-life crisis in disguise.
Brett Blackmore (Eli Brown) is an overachiever in a California-based high school. He has straight As and an enviable GPA, but is it really what he wants? When a practical joke goes wrong, and he loses all that he has worked hard for, he decides to launch a F**k-It List in frustration. The list includes all the things he wishes he'd done but was too afraid.
When his compilation goes viral and strikes a chord with teenagers the world over, he becomes a viral sensation and grows wings to design his future the way he really wants to.
Michael Duggan's comedy-drama is a sharp commentary on what society's pressure can reduce us to and how we are boxed into roles, whether we like it or not. We bet as you watch the film unfold, your inner voice will scream, "F*ck it", and will want to let go of all those expectations. 
Watch on Netflix
Eighth Grade, 2018
Kayla (Elsie Fisher) is an "always nervous" 13-year-old trying to survive the final week of middle school. In her own eyes, she is an anxious failure: no boyfriend, no friends, she has let down her teachers' insurmountable expectations, and she doesn't get along with her dad (Josh Hamilton). Nothing's going right for her.
Her comfort place is her YouTube channel with barely any subscribers, where she hosts a Youtube series called "Kayla's Korner" giving pep talks to nobody in particular. Her topics range from "Being kind to yourself" and "How to be your true self".
If anybody, it's Kayla who needs to implement her own TED talks.
Her dad isn't thrilled about her obsession with social media, and the movie follows the struggles of both the teenager and her parent as they try to connect and find common ground, mostly in vain.
Kayla may be 13, but her gripping anxiety, impostor syndrome, and the constant internal dialogue and pep talk is all too real, across all ages. And as far as the idea of self-love goes, Eighth Grade graduates with flying colours and mortarboard hats.
Little, 2019
The body-swapping formula is revived with some boss energy in Tina Gordon's hilarious fantasy comedy.
Jordan Sanders (Marsai Martin) was bullied in middle school for her obsession with science. She found the worst way to deal with bullies: being a bully herself. A decade hence, Jordan (Regina Hall), successful founder of a tech company, is a dictator at work and her overburdened assistant, April (Issa Rae), is crippled with fear.
Plot twist: a curse from an employee makes Jordan wake up as her younger self (played by Marsai Martin) in high school surrounded by bullies. There's only one way to return to adulthood: learn the life lessons she didn't the last time around.
Little certainly has lots for tweens as well as adults to relate to. We don't want to bully you into watching it but we sure hope you do.
Watch on Netflix
Chemical Hearts, 2020
There's a lesson or two in grief management for adults in this unusual teen drama set in New Jersey, adapted from Krystal Sutherland's debut novel, Our Chemical Hearts.
Teenager Henry (Austin Abrams of Dash + Lily fame) is an old-school, hopeless romantic who hasn't met his match yet. Enter Grace, the new student who uses a cane, wears oversized hoodies and prefers silence to small talk. There's something unusual about Grace and lovesick Henry can't point out what.
As the two come closer, Henry learns about the untimely death of her former boyfriend in a car accident (which also led to her disability). Henry tries to fix her broken hear but when he finds out she is still in love with the deceased former boyfriend, he can't cope and they break up.
It's a drama a lot of parents may not be comfortable letting their teens watch but they'll sure watch it once the kids are out of the picture. Chemical Hearts shows that mourning isn't easy and self-help books aren't a one-size-fits-all solution.
The film also reinforces the idea that you shouldn't fall in love with the idea of someone but with the person for who they are, warts and all.
Watch on Prime Video
Tall Girl, 2019
Height, like age, is just a number. And since, like age, height too can't be reversed, this movie about tall girls will age well, we believe.
Long story short: Jodi Kreyman (Ava Michelle) is a 16-year-old girl. She is 6 ft 1 in and is bullied by everyone in her high school. Jodi's BFFs Fareeda (Anjelika Washington) and Jack Dunkleman (Griffin Gluck) help her realise there's nothing wrong with her.
Jodi's everyday struggles are relatable, across all ages. There's insecurity followed by every rejection (by boys and drama clubs) and desperation to fit in. At one point, Jodi gets so desperate that she Googles 'height reduction surgery'.
Director Nzingha Stewart's high-school rom-com sinks deep into the issue of alienation. It's really about Jody (or anybody) finding acceptance in a world that wants nothing to do with them. We love a self-aware film and we crown Tall Girl a mainstay in that category for years to come.
Watch on Netflix
Jo Jeeta Wohi Sikandar, 1992
Whether you want to drown in some '90s nostalgia, hum 'Pehla Nasha' or just need a pep talk in case you're the underdog in life's adventures, Mansoor Khan's teen drama is all you need.
Set in the hill station of Panchgani, the movie follows a year in the life of high schoolers in multiple boarding schools scaling various financial backgrounds — Model School (populated by a lower middle-class strength aka 'pyjama chhaap') and Rajput, Xavier's, Lawrence and Queens (where the rich kids go).
The Model boys are led by school sports champion Ratan (Mamik Singh) at the annual sports day, while his good-for-nothing brother Sanjay (Aamir Khan) whiles away his time loitering and chasing girls from fancier schools.
When a tragic injury keeps Ratan from participating in the inter-school sports meet, Sanjay has to step up his game.
Victory of the underdog is a story we often need to hear to face challenges that come our way, and if there's one story we could enjoy on repeat mode, it's definitely JJWS.
Watch on Zee5
Ferris Bueller's Day Off, 1986
No teen dramas list is ever complete without the mention of Ferris Bueller's Day Off.
In the story set in Chicago, the eponymous super teen played by Matthew Broderick fakes a sick day. His girlfriend Sloane (Mia Sara) bunks school and Ferris convinces his too-scared-to-do-anything-unethical friend Cameron (Alan Ruck) into taking his father's limited edition Ferrari to paint the city red.
The antagonist is their school principal Ed Rooney (Jeffrey Duncan), who is hell bent on catching Ferris red-handed. The three explore Chicago, while teaching us some major life lessons that no school curriculum ever touched upon.
Thanks to director John Hughes for giving us this sick day fantasy that some of us desperately need to use in our work lives.
Watch on Netflix
Spin, 2021
Disney's first crossover film stars Abhay Deol as a smouldering father to a teen. Need we say anything more?
NRI Rhea Kumar (Avantika), a 15-year-old teen, is juggling projects, friends and responsibilities at her family restaurant. Rhea's mom passed away when she was little.
To add to her daily struggles, Rhea has also started falling for Max (Michael Bishop), a new classmate and amateur DJ, and the world of music. Now she has a decision to make: pursue her love of being a DJ or continue helping at her family's restaurant.
Thankfully, the film is not just about chasing a boy or romance; Rhea Kumar's journey is a TED talk for all the dreamers in the house who don't have the confidence to explain to papaji how they'd like to quit the family business and follow their heart.
Watch on Disney+ Hotstar
The Edge of Seventeen, 2016
Whether you're 17 or you were so decades ago, this is a remarkable teen movie that resonates with millennials who graduated college a while ago.
Nadine's (Hailee Steinfeld) struggling real bad, socially and emotionally. Her father passed away just before high school began and her brother Darien (Blake Jenner) is the stud of the school, and unavailable for Nadine.
Her BFF Krista (Haley Lu Richardson) helps Nadine hold her life together until she starts dating Darien, sending Nadine into an emotional free-fall. Managing work, family dynamic, crushes, professors and their expectations, Nadine stumbles upon a special bond with the funny guy, Erwin Kim (Hayden Szeto).
The teens here go beyond frat parties, sorority shenanigans and frenemy wars. They're familiar and not scared to deal with grief, depression, identity and blended family complexities. More than anything else, The Edge of Seventeen teaches us all that life sucks, mostly, but it always gets better. Just hang in there.
Watch on Netflix
Legally Blonde, 2001
The classic reminder we need every now and then. Ditzy Elle Woods (Reese Witherspoon) is dumped by her boyfriend, Warner, who claims she isn't scholarly enough for him and heads off to Harvard Law School.
Elle knows that the only way to get back at Warner is to get admitted to the prestigious institute, and she does. At Harvard, she's a misfit and is bullied by her classmates, and Warner is shocked to see her there.
Each time Warner bullies her and tries to outsmart her, it only encourages her to take her classes more seriously.
Legally Blonde is the pep talk for our generation struggling in the workforce too. There's always that toxic boss or colleague who tries to put you down, but all you have to do is channel your inner Elle, and let your work do the talking.
Because at the end of the day, in the wise words of Taylor Swift, "Haters gonna hate".
Watch on Netflix