Representative photo: Still from 'OK Computer'
Hello scientists. ChatGPT is great, but here's what AI should really be working on
Tell my cat that the sofa is not her enemy, please!
It's always, 'Oh, AI achieved this medical marvel', and 'AI made that technological dream a reality'. Never 'AI turned the gas from high to low to ensure I wouldn't overcook the chicken into a stringy mess'.
You'd think that being a writer, ChatGPT would be my best friend — feed the AI assistant the right prompts and it could write entire articles for me while I nap. All the while, I could pretend I had been hard at work. But trying to trick AI into doing your work for you is harder than you think, unless you're okay with sounding devoid of emotions or humour that isn't cheesy. Grumbling about it to my coworker, she responded, "Whenever it gives me something useful, I always say thank you. Maybe it'll remember my kindness when it overthrows humans and takes over."
While it has certainly made strides in serious domains like healthcare, space exploration, and self-driving cars, I think we are wasting a lot of its potential. Instead of helping school kids cheat on exams, creating frighteningly realistic social media filters that will give us all body dysmorphia and serving as customer chatbots providing the same three options repeatedly, AI should be working on making life easier. I'm talking about everyday human interactions.
Imagine you have a family gathering coming up, and you'd rather wrestle Dara Singh than attend. Enter an AI masterpiece. A perfectly crafted deep fake version of you, ready to charm Bobby uncle with an endless supply of knock-knock jokes while you kick back at home. AI should be working on programming this deep fake with all the right responses for when the "When are you getting married?" and "Ah, it's your turn next, haan?" remarks transport you straight to the ninth circle of Dante's hell, giving your cold stare a deadly edge.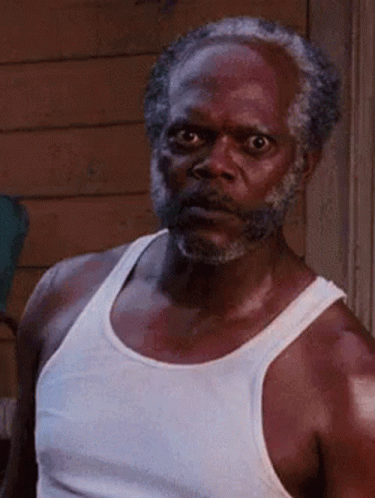 Continue trying to solve the global climate crisis, absolutely… but also, AI should be working on this as a side hustle.
Now imagine an AI home assistant that won't just update your to-do list whenever you ask or play some John Legend when you're trying to take sexual intimacy with your partner to the next level (this could help). I propose a programme that scans the house every few hours to keep track of where your partner and kids leave their belongings. Instead of turning your brains into bheja fry when they can't find anything, they can call out, "Hey Google, where are my keys?" AI will tell them exactly where it is from one of its scans, along with a customised taana. "The keys are under the sofa cushion though I've told you a million times to hang it behind the door."
Regarding the future of AI, experts participating in a new Pew Research Center canvassing have "great expectations for digital advances across many aspects of life" but also predict "menacing changes" by 2035. They picture a future where groundbreaking medicines are brought to life, using AI. Personalised medical care will provide patients with exactly what they require at the right moment. And folks will sport hi-tech eyewear and earbuds that will keep them connected to the world at all times, from other gadgets to friends and family worldwide. Or maybe it'll take social media to a Black Mirror level, rating people and their lives.
That sounds great and all, but I need AI to tell my cat that I'm not abandoning her forever when I leave the house for work. Why are you peeing on everything, Kitty? I love you so much. Can you please stop using my left arm as a teething toy?
Do you remember the dog collars from the film Up? We're a few months away from 2024. Why is this not an AI-led reality yet?
AI should be working on getting friends to return the money they borrowed so you can avoid awkward conversations that could ruin your friendship. Or maybe, instead of Amazon drones dropping off the packages you ordered, these AI-powered drones could track down your girl gang and airlift them one by one to Goa to make that trip you've been planning a reality.
ChatGPT is superb at giving me synonyms for stale and overused phrases, but the possibilities of AI to make daily life simpler (and me less exhausted) are endless. The potential is boundless. The horizons are wide open. The sky is the limit.
I know people are panicking about the machines taking over and humans becoming redundant. Still, given the state of the Earth, but mostly how I abuse my own health with vices and late-night cheese Maggi, I doubt I'll be around when that happens.
Call me individualistic or selfish, if you must. My AI deep fake will hear all your gripes, empathise and give you a sincere apology – while I lay flat in front of my TV with a PlayStation controller in hand.