Representative photo: Still from 'Tribhanga - Tedhi Medhi Crazy'
FYI, "I'm sorry you feel that way" is not a real apology
Why does asking for forgiveness feel like rocket science?
Like every millennial right now, I've been spending an inordinate amount of time on Clubhouse. It's quite an experience. You'll find people bonding over cult movies, others trying to flirt with strangers over audio-only public chats, and some incomprehensible bickering over political views.
I was jumping groups faster than I've swiped left on dating apps in the past. Somewhere in the compulsive switching, I ended up in a room with Dr Robin Smith, author, psychologist and former in-house therapist on The Oprah Winfrey Show. I was expecting to hear about her experience on the show. But she was talking about how to turn trauma into triumph. The honesty and vulnerability of participants opening up to strangers over the phone were commendable. The first question itself had me hooked to my phone for over an hour.
What do you do when you realise in retrospect that you were in fact the toxic person in a bad situation? How do you say sorry and make amends?
It's become really hard for me to say sorry to someone without Justin Bieber singing in my head for the rest of the day. It's a seemingly simple 5 letter word that carries so much weight. But considering how much people struggle to apologise, you'd think they were trying to beat Shakuntala Devi at mental math.
According to therapist Krisna Punia, saying sorry is one thing, owning up to your mistakes and asking for forgiveness is another. "Saying I'm sorry is just the first step. It's like a one-way street where once you've said the words you feel you've been absolved and played your part. Seeking forgiveness is engaging in the act of reconciliation."
The world is hard and we all mess up from time to time. It's easier to say sorry when you bump into someone and make them spill their drink than it is to recognise that you were the problem in a tough situation that strained friendships and family relationships.
When you've been truly hurt by someone — relationships ended, walls drawn up and friendships dissolved – is it harder to forgive or ask for forgiveness?
As a serious grudge holder, I've always found it hard to forgive someone. I chalked it up to my pettiness and general pessimistic outlook. But over time I've realised how much harder seeking forgiveness is. Posing this question to the Tweak India readers, 71% of the 350 respondents agreed that it's easier to forgive than asking forgiveness.
Maybe we find it easier to forgive someone who's saying sorry because our own apology is just… not good?
It's funny, considering how religious we are as a society, and that most religions peg seeking forgiveness as an intrinsic practice. Catholics head to the church confessional to be absolved for their wrongdoings, as long as they truly repent. Judaism has Yom Kippur where you seek forgiveness on a personal level and also as a community. Standing with members of the congregation, you recite prayers for atonement for all the different transgressions that people will possibly commit.
Cleanliness is godliness, but I believe so is a genuine apology. After listening to Smith, I realised that saying sorry and truly meaning it is a skill that most people need to develop and practice.
Why do we hesitate to ask for forgiveness?
Karina Schumann, PhD, Assistant Professor at the University of Pittsburgh has been studying the psychology of apologies, humility and relationships. In her research into why we're so bad at sincerely apologising to people, she came to some conclusions about human behaviour and the psyche. The most obvious is that you don't really care about the person you have wronged and apologising is more of a social obligation.
Whether it's for self-preservation of your ego and public image, or a fear that it's not going to be accepted and you'll end up feeling worse – we're often hesitant to take that first step even thinking that it's too late to apologise.
"A bad apology is probably worse than no apology at all," says Punia. "People can see through fake apologies a mile away. You're probably just going to make the situation a lot worse."
Punia says we shouldn't be afraid to apologise even if a long time has passed. Apologies are powerful. When you seek out the person you've hurt and wronged, your effort at reconciliation can end up rebuilding your relationship even stronger. If nothing else, even if your apology isn't accepted, the effort does count in the eyes of the other person.
"Seeing that you care can also have a great effect on the other person. Whether they forgive you or not is their prerogative. But you can ease their process of being able to let go of the pain they feel and move on. At the end of the day, asking for forgiveness should be about them, not about you," says Punia.
So, what's the right way to ask for forgiveness?
Guilt can weigh heavy on your heart. In the Clubhouse conversation, Smith says that even recognising your toxic behaviour and wanting to say sorry and make amends is a big step in the right direction. She explains the process of asking for forgiveness using her model of Wake up! Show Up! Grow Up! Rise Up!
Waking up is recognising that you've done something wrong. You've hurt another person, and it may have been in the past but today is your chance to do something different, take responsibility and action.
Showing up means not only reaching out to the one who you hurt but also understanding how your actions affected them and acknowledging that. To yourself and them too.
Growing up isn't just about age, but a commitment to yourself and your life that things will be different.
Taking control of your actions now, "reporting for active duty, getting rid of excuses" with accountability, but also with compassion. "The truth will set you free but it doesn't need to beat you up in the process. Shame and blame won't help us move on, not in a sustainable way," says Smith.
According to her, when you understand what was happening in your life that created this toxicity for other people and yourself, asking for forgiveness is the only thing that makes sense. That's what rising up comprises of.
And for Smith, it includes kindness for yourself as well. She believes that all behaviour has a purpose and meaning. Instead of blaming ourselves, we also need to think about what was going on with us when we were behaving in this manner. "How would you blame and shame yourself when you understand that your hurtful actions were rooted in ways in which you also were hurt. Toxicity had come in your direction and it spills out from you and onto other people."
Asking for forgiveness includes forgiving yourself as well and then engaging with the one you've hurt in a new way.
Optimising our apologies
After hearing about it on the No Stupid Questions podcast, I started reading about the work of economists Ben Ho and John List and what they call optimising apologies. List was doing some work for Uber at the time. He had booked himself a trip one day and he had a terrible experience. There was no follow-up, remorse or apology coming from the company's side. He realised that he couldn't be the only one that had such bad trips and this was bad for business. He reached out to the CEO and they started experimenting with different methods of apologising and compensating users.
List got together with Ho who was already working on optimising apologies and together they came up with a framework of the best way to ask for forgiveness. While their method more transactional in nature, meant to save face for businesses when they've messed up or are caught in a scandal, there is a way for us to apply it to our lives as well.
Be sincere and let yourself be vulnerable: Don't underestimate the power of vulnerability. If you've come this far, then you're clearly open to doing what it takes to make amends. Open up about how you feel now, how you felt in the moment when you argued or fought. A mechanised muttering of "I'm sorry" like a 10-year-old forced by their mother to apologise for breaking their sibling's toy will not suffice here. Vulnerability shows authenticity and that's what the other person will want to see.
Acknowledge what you did wrong: We have to spell out what we did wrong. It shows admittance, that you understand what it was about your actions/words that affected them. Saying "I'm sorry you were offended" is a non-apology. You're putting the onus on them for being affected by what you did, and not acknowledging that what was wrong in that situation is your action, not their reaction.
View this post on Instagram
Commit to improving: Explain what led you to behave that way. It can also help the other person understand where you were coming from and open up channels of communication. "It's not about making excuses but explaining your circumstances," says Punia.
Committing to not doing it again is meaningless if you're going to keep doing the same thing, so you also have to act to improve. A serial apologiser won't be taken seriously when they keep doing the same thing over and over again.
Reparations: While the rest of Ho and List's step may seem a bit obvious, it's the act of reparations that they say will optimise your apology. It has to cost the transgressor something. In the business world, that would be giving something back to the customers. If we go back to the Uber case, they tried doing cash incentives, coupons and free rides. An apology is more likely to be accepted and taken seriously when it shows the other person that it costs you something in return.
In real-life settings, it's not about money. If you're trying to bring this person back into your life, you need to show them that you're making that effort. It can be your time, money, reputation, attention, Something that may even inconvenience you, but you're willing to do to make it up.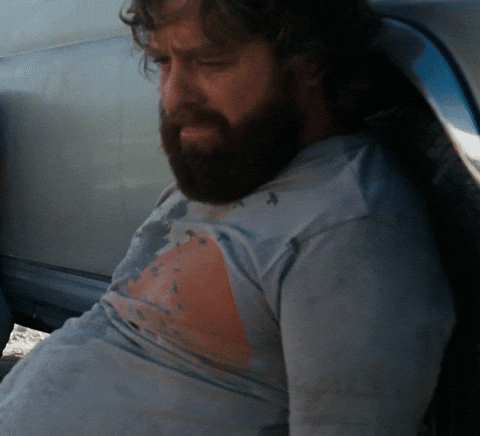 Let us say you have a bad temper. You ended up fighting with your best friend, said nasty things to them that there's no going back from.
When you ask for forgiveness, you follow all the steps. Apologise for the things you said, explain that your outburst might be linked to immense pressure and stress at work, but that doesn't excuse your actions towards them. It was uncalled for and came out on the wrong person. You explain to them that you're getting better at managing your stress. Setting deadlines, being assertive at work and even meditating for stress relief daily. You're committed to being a good friend to them and you show them this by regularly attending anger management classes.
It's these classes that cost your time and money, but could be the cherry on top to making sure you stay on the right path of rebuilding your relationship with this person and coming out stronger.
Whichever course you choose to take is completely up to you. But promise me one thing, never start your (non) apology with "I'm sorry you feel that way."