Representative photo: Veere Di Wedding
Your handbook to maintaining long-distance friendships
Keeping the friendship alive and well can be as rocky as the mountain ranges that separate you all but be patient
Trees are social beings, not the loners we may have thought they were, nor in perpetual competition for nutrients and sunlight like two school toppers vying for a teacher's attention. They have friends with whom they share joy and food. They have arch-enemies and wayward youngsters. They use their complicated underground network, adorably named the world wood web by scientists, to ensure survival. Trees also never have to worry about their friends packing up and moving away. They are rooted. Unfortunately, humans do. Long-distance friendships have become as common a phenomenon as the Snapchat dog filter pictures they used to once send us.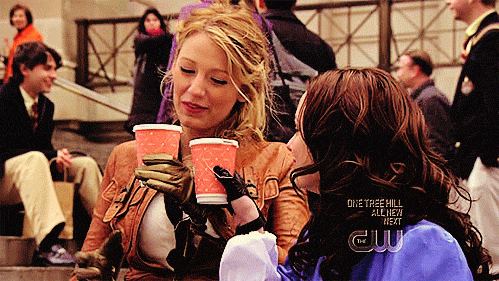 In a 2008 study, researchers investigating "best friends forever" found they were based on the characteristic of reciprocity. When both parties actively return each other's calls and equally participate in sharing details of their life, the friendship works like a well-oiled door. No squeaky hinges.
But here's a question that's haunted everyone at least once. What happens when that 360-degree worldview gets slashed down to 180 or less? What happens to the friendship if the friend you've lived five minutes away from your whole life decides to move halfway across the world? It's a catch-22 situation. Dr Theresa E. DiDonato, social psychologist, Refinery29, "Transitioning from seeing them nearly every day to long-distance friendships can be stressful, even if it's for happy reasons. You might be mourning the loss of the everyday configuration of your friendship. Our emotional reactions can surprise us as we realise a friendship is changing and that we will have to reconfigure how we'll sustain that relationship."
It's a dreadful feeling to have your support system move away. The gnawing feeling you get after, the one that makes you question the sanctity of your friendship, is worse. But in her book, The Psychology of Friendship, Anne Moyer says that friendships aren't as fragile as once thought. Moyer says, "With distance, sometimes friendships can change, but that doesn't mean they dissolve. They just may take on a different character as your lives change."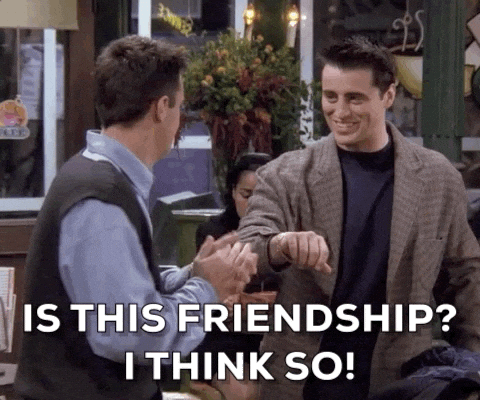 How to maintain long-distance friendships
Accept that it's going to take more effort than it used to
Like 4-storey buildings or long-lasting makeup, friendships do best when there is a strong and seamless foundation. Even if you and your friend "just clicked" in the third grade, you need to put in the elbow grease to  keep the friendship alive.
When Milouni Meswani moved to the US in 2019, she didn't realise the drastic impact it would have on her social life. The people she'd spoken to and met every day suddenly seemed distant and unreachable. She says, "Time zones can be problematic. But if you don't let your ego come in the way and keep trying to rekindle your friendship, you'll notice that you and your friend come out of this with a stronger bond. It's going to take some time for everyone to adjust to this drastic change, just be patient and have an open mind."
Find something you'll do together, apart
A few months ago, Khushali Shah married her long-term boyfriend and they decided to relocate to Dubai. The months leading up to her move were tough on her best friends. There were many emotional nights and promises made. Shah says, "We made plans in advance. We decided to have movie night once a month and a virtual drinks every time it was possible. It was tough because we'd talk mostly over text, and often, people would back out of the Zoom call."
Eventually, Shah's circle found their rhythm, planning movie nights on Netflix Party and signing up for online classes together to maintain their long-distance friendships. "The latest one was a fluid art class. We are trying to create new memories together."
Don't get scared to initiate conversation and talk about even the smallest details
DiDonato says, "Some friends are going to drop off if you're not investing the time and engaging in self-disclosure of the intimate details in your life. It's not Facebook or Instagram that keeps you connected, it's interdependence. It's needing each other."
Sometimes, no matter how old you are or how long you've known the other person, we all get into the space of "if she isn't calling me, why should I call her?" The instinct to protect our egos comes naturally. If picking up the phone and calling makes you hesitate, break the ice with a funny gif or an old picture instead.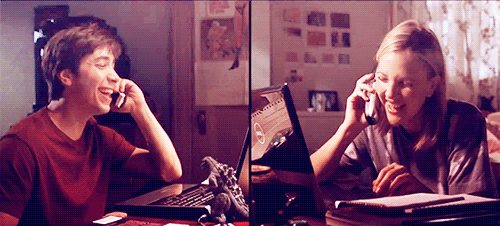 Shreya Mehta moved to the USA when she was 18. Now, nearly a decade later, she is still in touch with her school and college friends. Her secret to protecting these long-distance friendships? She never backs down from initiating conversation. She says, "It shouldn't matter who has been there for you the most. In the end, it's about understanding each other. Long-distance friendships can be really hard because you are not next to your friends through the toughest times."
Once the conversation starts, swap stories and leave out no details. Meswani says, "Facebook's "memories" feature can give you a good laugh and start a fun conversation in the middle of a hectic day or week, sending pictures of your colleagues/new friends/ potential love interest can give the other person a face to the name and they can relate to the stories better. Of course, sharing memes never gets old."
Treat your long-distance friendships how you would treat a romance 
Set up virtual dates and don't ghost your friends. You may feel a tinge of jealousy when they talk about a new friend, but try to gulp it down with some Appy Fizz. Drunk dial them to express how much they mean to you and reassure them with gifs of dancing hearts and hugs. The unwritten rules for maintaining a long-distance friendship and a long-distance relationship (if you are brave enough to try one) are quite similar. Only one has a lot more phone sex than the other. You can decide which is which.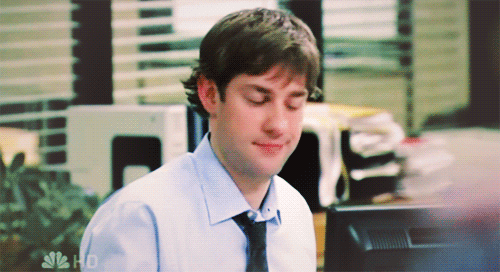 Walk the extra mile 
Bhoomika Gajjar (30) lives in Mumbai while her college friends are spread throughout the country- Pune, Ahmedabad and Delhi. She insists that the only way they've been able to make it work is by going out of their way. "It's an effortless effort", she says. They've seen each other through boyfriends, weddings and now babies. "We don't have to talk every day but we are always there for each other for the big things." But that's not all. Gajjar also says that they swap recipes, surprise each other with food via Swiggy every once in a while and take trips together at least once a year.
It's important to be there for the big days. The birthdays, anniversaries, weddings. But like all the best relationships, friendships are enriched by the smaller moments. The I-read-a-meme-that-reminded-me-of-you Facetime call or the I-know-you're-having-a-tough-week box of doughnuts. The 100-watt smile on their face just makes the distance worth it. We just strongly recommend adding their time zone to your list of world clocks so you don't call them by mistake at 5 am and hear them cuss at you in their sleep.