13 Halloween movies even fattus can handle
Darpok ke aage jeet hain
Considering our love for all things sweet — mithai, candy and adopting a saccharine-sweet demeanour whenever we hear someone else has a box of mithai — and enduring fascination for tales of daiyans, chudails and bhoot banglas, (every household has at least one member who has witnessed something khurafati), Halloween is a festival we should celebrate with much vigour.
It does bring together two of our favourite pastimes: telling tall tales and enjoying sugary snacks. However, beyond metropolitan costume parties, where we dress up as our favourite TV icons of the year (Tiger King in 2020), Halloween in India is fairly low key.
Since parties this year have been few and far between, with every day melting into another, we need excuses to celebrate. So we're giving Halloween, the day associated with the ancient Celtic festival of Samhain, its due. It was believed that on that day, the souls of the dead returned to their homes, so people dressed in costumes and lit bonfires to ward off spirits.
We're celebrating by watching Halloween movies that you can binge from the comfort of your home, while inhaling boondi laddoos. And if you're missing the dressing up part, just grab your Covid-19 protective gear, and you're masked for the night.
We've covered the spectrum of horror movies that are scary enough to help you lose kilos (Twinkle Khanna vouches by this) and relayed stories of real-life bravehearts who have had supernatural experiences, so we decided to do our Darpok Divyas a favour
(you know, the ones who go to the bathroom in pairs, after watching The Ring).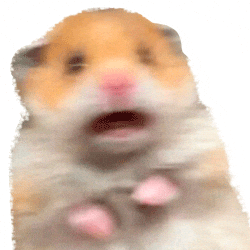 Besides, in a year where real life is scarier than fiction thanks to the pandemic and real-life news updates we're constantly freaking out about, even the stoic and sensible might want a break from more jump scares.
If the scariest ghosts you've met are Casper's trio of uncles, and Makdee makes you shudder (and not just for the scary makeup), then this list of Halloween movies, filled with problem-solving poltergeists, patriarchy-fighting pishis, evil Santas and more, is just for you.
PS: Shoutout to What We Do in The Shadows, Shaun Of The Dead, Gremlins and a range of other hilarious Halloween movies that aren't available to stream in India at the moment. Now that's truly horror-able.
Halloween movies even darpoks can watch (alone)
Go Goa Gone, 2013
Goa is that magical land where even Coronavirus seems to relax. At least that's what all the revellers who have been escaping to the sunny destination seem to feel, as they drop their masks (and logic) the minute they land there.
This chill vibe is what draws three green-loving friends (Kunal Khemu, Vir Das and Anand Tewari) to Goa, where they end up at a rave on an isolated island, where a new drug is being circulated. The cheapos get intoxicated but not on said drug which works out in their favour — turns out, it transforms users into zombies. Of course India's first zombie movie is a cautionary tale against drug use.
Directed by Raj and D.K, this adventure of drugs, a zombie slayer (Saif Ali Khan) and the kind of lazy stoners even Harold & Kumar would be proud of, make for one trippy raucous ride. Take it. Because you're not going anywhere else right now, are you?
Scare rating: 1/5
Bhoothnath, 2008
The premise of an old haunted villa, and a new family trying to make it a home isn't a new one for Halloween movies. But in this lord of ghosts' story, allegedly an adaption of The Canterville Ghost, the spirits of Bollywood, Shah Rukh Khan, Juhi Chawla and Amitabh Bachchan team up to convince us that ghosts are real and salvation is just a hawan away.
The Sharmas (SRK and Chawla) move into said haunted bungalow in Goa, where their son Aman (Aman Siddiqui) crosses paths with a grizzly, un-manicured old ghost (Bachchan) — and is repeatedly convinced by his harrowed mother that ghosts aren't real and that he's seeing angels instead. Reminder 1: Your parents don't, in fact, know everything.
The story unfolds to reveal the cause of Bhoothnath's anger, why he's stuck in the house, and a plan is hatched to release him. Reminder 2: Your parents ain't no Ghostbusters.
If a little boy can handle a rendezvous with a grumpy grandpa ghost, so can you. Spoiler alert: Bhoothnath returned in 2014, for a sequel.
Scare rating: 1/5
Phillauri, 2017
Sparks tend to fly when opposites attract. But what happens when a joint-smoking millennial who is afraid of commitment, is inadvertently married off to a century-old lovesick woman from another era altogether?
That's the premise of Phillauri, where a manglik Kanan (Suraj Sharma) is married off to a tree to ward off bad luck before his actual arranged marriage, and gets knotted up with the lovelorn ghost-turned-agony aunt Shashi, (Anushka Sharma), haunting said tree.
The Casper-esque ghost story which reflects on the cultural and societal constraints of a time gone by is a sweet, poignant tale and it will only scare those who are frightened by the idea of eternal love, and well, commitment.
Scare rating: 1/5
Goynar Baksho (The Jewellery Box), 2013
Language: Bengali
Three generations of women, hidden jewels, torrid love affairs, and ghosts come together in this horror comedy, directed by Aparna Sen.
Spanning 1949-1971, it takes you through the life of the matriarch of a Bengali family (Moushumi Chatterji) who was married at 11, and widowed soon after. She quietly bullies her meek niece-in-law (Konkona Sen Sharma), in life and in death, so the latter can protect her jewellery box (her streedhan) from greedy family members who are after it.
The ghost hatches plans, and makes her niece execute them, and finally moves on to haunting her grand-niece (Srabanti Chatterjee) as she enters a more modern world, where the Bangladesh genocide is the backdrop.
A clever commentary on patriarchal society and its curbs on the desires of women, watch it for the lead ghost who loves life more than most who are still alive.
Scare rating: 2/5
Little Evil, 2017
If you ask me, all kids are evil. Or at least have the potential to be. But in Little Evil, written and directed by Eli Craig, the kid is the antichrist himself.
The film follows Gary (Adam Scott), who hits the jackpot when he marries the woman of his dreams, Samantha (Evangeline Lilly) — but of course, there's a catch. The catch is an Omen-esque little antichrist, Lucas.
In this subversive comedy, which pays homage to many '80s classic (while satirising them), the not-so-evil stepfather is well, just trying to bond with his, kind of evil son, who was conceived during a ritual when his mum was in a cult.
One of the most perfect Halloween movies that reminds you that parenthood can in fact be scarier than any horror movie — filled with laughs and a little evil.

Watch on Netflix
Scare rating: 2/5
Aranmanai (Palace), 2014
Language: Tamil
The movie chronicles the tale of a family looking to sell their Aranmanai (a palace). But they're met with a range of hiccups — including an entity (or more) residing in the palace who's refusing to leave until it's had its revenge.
Directed by Sundar C, featuring an ensemble cast which includes Vinay, Andrea Jeremiah, Hansika Motwani and more, the film plugs into the usual horror tropes — revenge, ghostly killings, scary-looking kid, god men, doomed romances and more, but its unflinching resolve to not take itself seriously is what turns it into a comedy for the ages.
Scare rating: 2/5
Warm Bodies, 2013
Zombie apocalypse movies are like unsolicited opinions from 'well-meaning' extended family — unwanted, numerous, and yawn-inducing. But director Jonathan Levine's Warm Bodies, told from the zombie's perspective, reminds you that flesh-eating Pinocchio was once a real boy — and asks, could he really be one again?
Starring Nicholas Hoult, as R, a zombie with a burgeoning heartbeat, and Teresa Palmer, as Julie, the cause of his pulsating organ, this zombie apocalypse horror-comedy based on Isaac Marion's novel by the same name (inspired by Romeo & Juliet) is a humorous take on the bloody genre. It follows R (Hoult) as he eats a man's brains, only to fall in love with his victim's girlfriend.
Divided into a world of humans, zombies, and Bonies (skeletal creatures that would even eat zombies), the movie is a tongue-in-cheek ride into a world often depicted as a one-dimensional meat freezer.
Scare rating: 2/5
Beetlejuice, 1988
A young couple Barbara and Adam Maitland (Geena Davis and a very attractive Alec Baldwin) finds themselves dead, and haunting their country house — now invaded with some not-so-pleasant new city residents, the Deetz. (Catherina O'Hara, pre-Moira Rose, Jeffrey Jones, and a young but still very goth Winona Ryder).
As they embark on a journey to 'scare' off their new residents, they cross paths with a snarky, salty and supremely sadistic poltergeist, Beetlejuice (Michael Keaton), whose attempts to help them exorcise the home of the humans soon turn malicious.
Tim Burton's bizarre, brilliant film is still one of the most evocative, frightening and batty Halloween movies there is. Through the gags, it hints at what the afterlife is like, for the not-so-alive, and gives us an idea of all the kinds of spirits dancing around us.
Scare rating: 3/5
Edward Scissorhands, 1990
Halloween movies aren't supposed to make you bawl like a baby. Unless you're staring into the eyes of a bloody axe-murder under your bed, or an aunty bhootni who's trying to marry you off to her perfect son.
But Tim Burton's (he is the veritable god of Halloween movies) masterpiece on loneliness, love and lost causes makes the tears fall, just like titular Edward (a spectacular Johnny Depp) makes the snow fall on the town he so loves. In heaps.
The story of an abandoned humanoid creature with scissor blades for hands, because his inventor died before he could complete them, was inspired by director Burton's own tryst with loneliness as a teenager.
It follows the discovery of Edward by an Avon saleswoman who offers to take the quiet creature home, and his brush with humans — including his love story with the saleslady's daughter Kim (Winona Ryder).
As the story about looking beyond appearances unveils, it becomes clear that the monster is more human, and humans far more monstrous than the creature they so fear. Watch it, and weep.
No scare rating, because the only thing scary about this movie is the behaviour of human beings.
Krampus, 2015
It's never too early for Christmas… horror. Except this one hits a little close to home as it follows the realest tale ever written — a squabbling dysfunctional family that causes a little boy to lose his festive spirit.
How many of you have memories of sparking off fireworks with your family during Diwali? Not the glittery but the steam-coming-out-of-ears kind.
When Max Engel, the little boy loses his spirit, he unleashes Krampus, a demonic beast of European folklore who punishes naughty children at Christmas time — causing havoc on his family and the town. Think of him as Santa's evil twin.
Adam Scott and Toni Colette star as Max's (Emjay Anthony) parents in this witty, biting satire where like Scrooge, this dysfunctional clan comes together to learn about the true meaning of Christmas.
Feral Christmas trees, evil gingerbread men and more make it to this weird wonderland, directed by Michael Dougherty. Hold on tight, and remember to board up your fireplace.
Scare rating: 4/5
The Cabin in the Woods, 2011
Full disclosure: this is probably the creepiest of all the Halloween movies on this list. But a pre-Thor Chris Hemsworth makes it worth a watch, even for fattus.
Written by Joss Whedon (of Buffy fame), and Drew Goddard, the horror comedy follows a very familiar story — five college students, each playing out the stereotypical 'horror' leads (good girl, bad girl, action hero, clown, and sweet and sensitive boy), get into a van and drive deep into the woods for a weekend in a borrowed cabin.
They should have turned around and gone home.
They don't and this film, described as a "loving hate letter" to the genre of horror films by Whedon, takes the tried-and-tested tropes and turns them on their head, giving you a complicated look at human choices and behaviour.
But not before leaving you with nightmarish imagery and sarcastic gripes.
Also: The cabin is not a cabin but the basis for a scientific experiment. Now watch the film to find out what is real, and what not.
Scare rating: 4/5
Stree, 2018
A folk legend about a female apparition that lures men of a small town in India away, leaving only their clothes behind. Except she's a polite creature who on spying "O Stree, come tomorrow" written with bat's blood on the entrances of homes, well, goes away, only to return the next day.
Directed by Amar Kaushik, starring a fantastic ensemble cast led by Rajkummar Rao, Aparshakti Khurrana, Pankaj Tripathi, Shraddha Kapoor and more, it follows the events of one particular year when Vicky (Rao) starts to investigate the legend of Stree after his friend Janna (Abhishek Banerjee) disappears.
Be warned, this clever, rib-tickling take on Indian superstitions has its bone-chilling moments — and also a little insight into what women really want.  Like Aretha said — r e s p e c t.
Scare rating: 4/5
Bulbbul, 2020
Let's be honest. Nothing is scarier than patriarchy. And if like us, you believe that, then this movie will scare you to the bone, as it should.
Set in the backdrop of 1880's Bengal Presidency, the movie revolves around Bulbbul, a child bride who has grown up on a diet of chudail stories — and her journey from a naïve little girl who had no control over her destiny, to a woman (Tripti Dimri) who takes destiny into her own hands — battling societal preconceptions and fixing wrongs, the best way she could.
A complex, troubling, layered narrative directed by Anvita Dutt Guptan — it focuses on the protagonist being broken completely before she can channel her inner strength, which she does, to wreak havoc on those who choose to harm her kind.
Call it a commentary on the Indian society, a much-needed jolt to stir us out of our stupors of accepted behaviour, or an all-out horror movie, whatever way you see it, it's a real scary story.
Scare rating: 5/5