Representative photo: Still from 'Four More Shots Please!'
Living on your own? Bookmark this shopping list
Because mama's not around to come to the rescue
It can be liberating to live life on your own terms, without papa's curfew and mama's glares when you order McDonalds instead of eating the paneer bhurji she made for dinner. Moving out of our parents' house into our first apartment feels like the first step into the adult world. It's great fun picking out decor that expresses your aesthetic and choosing knick-knacks to sprawl across shelves and countertops as you try to match the pages of Architectural Digest.
But a large part of this perfect mental image is also shattered when you realise you've left behind the protective chaya of your parent's home and walked into the reality of ghar ka kharcha and running a household by yourself.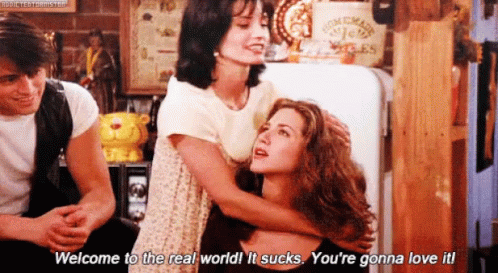 Dad handled all the bills and mama did all the shopping. The fridge never ran out of milk or eggs, the laundry somehow found itself clean and folded, and someone else slapped on the rubber gloves and got out the plunger whenever the toilet staged a protest. You've never had to think about home products for people living alone before, because there were more experienced adults taking charge.
Before you start nervous sweating about possible late-night knocks on your front door and how to properly clean the mould collecting on your living room carpet, take a gander through our collection of home products for people living alone.
We covered some essentials and other items, the need of which probably wouldn't occur to you until you're stuck in that particular crisis. Some are nifty gadgets for everyday use, others are investment pieces that'll serve you well for a long time.
Our home products for people living alone will keep you safe, well-fed and free from back pain. Because mom's no longer around in the house to scold you about slouching over your laptop.
Our favourite home products for people living alone for the first time