Representative image: Lisa Haydon/ Instagram
Manage your sugar cravings the healthy way
How to crush sugar cravings 101
There are two kinds of people — and foods — in this world. The first kind works as hard as a horse on the Vaishnodevi mountain, and the second works smart. Potatoes, for instance, work very hard to maintain their exalted status. Aloo paratha, truffle fries, sev puri, even vodka. It has its peels in every bucket. On the other hand, there is sugar that's a chalu operator. Unlike the humble potato, it doesn't bend over backwards trying to please everyone. Instead, it works on your sweet tooth, ropes you in and before you realise it, your love turns into an intense craving.
Calling me a foodie is like calling veg biryani, well, biryani. It's a lie. I don't like experimenting with new dishes and I can cook just enough to keep myself alive. But lately, Ive been suddenly craving doughnuts, waffles drowned in maple syrup, peanut M&Ms, and green-flavoured jujubes. Just the thought of brownies has me salivating like my neighbour's golden retriever. It's like my shakar ka dabba is singing 'come to me' in Shilpa Rao's voice.
For a while, I let myself be seduced. But after devoured a massive Cadbury Oreo Silk bar in one sitting, I realised I had a problem. Every day I would vow to quit processed sugar. Every day, I'd fall off the wagon and into cheesecake batter. Unsurprisingly, all my fellow sugar-worshippers had the same complaint: we'd joined a cult and its charismatic leader was sugar. How could we break free?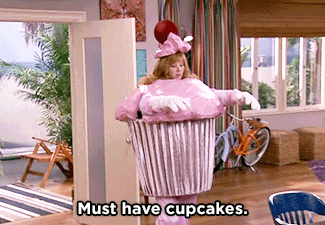 Why do we get sugar cravings?
Fluctuation in blood sugar levels and a lack of nutrients
Dr Shazia Khan, clinical dietician and certified diabetic educator, Jain Multispeciality Hospital says, "We get sugar cravings when our blood sugar rises and drops too quickly. Consuming high amounts of processed carbs like burgers, pizza and sugary drinks in your diet with a lack of protein and healthy fat can cause sugar cravings."
Sugar cravings are your body's way of alerting you to the fluctuation in your blood sugar levels. They are also indicative of there being a dearth of necessary vitamins and nutrients in your diet.
Fun fact: did you know that when lacking magnesium or B complex vitamins, the body often craves chocolates? Finally, an explanation for why I finish off entire Nutella jars in three days. Kavita Devgan, nutritionist and author, tells us, "Very often, cravings scream of a nutritional deficiency. Here having a small portion, or having a trail mix of almonds, cashews, and sunflower seeds (all super-rich in magnesium), and pumping up the leafy greens in your diet for the B's is a good strategy."
Devgan went on to explain that if the body is lacking chromium, carbon, phosphorus, or tryptophan, then sugar cravings can occur. The solution is to tackle the problem by eating right instead of using a stop-gap and ordering a buffet worth of desserts on a regular Tuesday afternoon.
When sugar cravings are a force of habit 
Devgan says, "Ever noticed that when you eat fried foods or sugary treats, you crave more? That's because foods like fat, sugars and salt release chemicals called opioids into our bloodstream, which bind to receptors in our brains and give us a feeling of temporary satisfaction and pleasure, and also create a chemical imbalance of sorts — leading to more cravings."
They say old habits die hard, and sugar is one of the toughest habits to pin down. If your desi family is anything like mine, then eating something sweet after meals is non-negotiable. This generational habit not only gave birth to Dairy Milk's iconic tagline "kuch meetha ho jaaye", it also caused us all to form a Pavlovian association to expect sugar after every meal.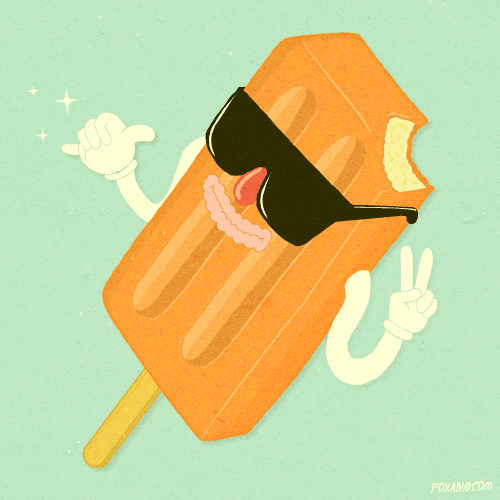 The dopamine rush is what gives sugar an almost drug-like quality. Siddhant Bhargava, fitness and nutritional scientist, and co-founder of Food Darzee says, "If all of a sudden, we stop consuming sugar, it could cause withdrawal symptoms including headaches, fatigue, depression. There are also times when sugar cravings are nothing but emotional eating or a habit."
To break the pattern, Khan suggests eating chia and fennel seeds after meals instead of going cold turkey. These seeds are the definition of chota packet bada dhamaka. Chia seeds are the richest plant source of Omega-3 fatty acids and they offer more than 4 gm of protein and nearly 10 gm of fibre in 1 ounce. On the other hand, Khan says fennel seeds are, "loaded with antioxidants and other nutrients that's why fennel seeds are very good at stabilising blood sugar levels and sugar cravings."
Sugar cravings could result from low serotonin levels 
Maybe you got yelled at by your boss or you just found out that your ex is engaged. You find yourself reaching for the tub of chocolate chip ice cream in the back of the freezer? This sugar craving isn't caused by a lack of nutrients or a force of habit. This has to do with a dip in your serotonin.
Khan explains, "When you have low levels of serotonin, you may feel depressed. At this time, our body will crave things that will increase serotonin — like cookies, candy, bread, chocolates and pasta."
In this case, studies show that dark chocolate has a mood stabilising effect with antioxidant and anti-inflammatory properties. Popping a few squares is the jugaadu solution to spiking your serotonin levels and crushing those sugar cravings.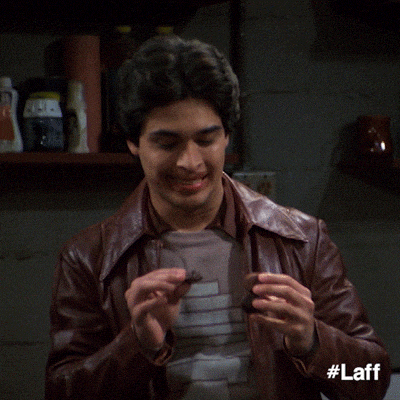 The key to balancing sugar cravings lies in consuming insulin-balancing foods. Bhargava says, "Start the day with a solid high-protein breakfast to keep you more balanced throughout the day. Stay hydrated. Consume vegetables such as sweet potatoes, beets, carrots, and other naturally sweet foods like bananas, dates, raw cacao, cinnamon and berries. High-fibre foods such as broccoli, cauliflower, and kale make you feel full for a long."
Following these mantras, we've put together some recipes designed to reduce sugar cravings without turning you into a cranky mess.
Expert-approved recipes that will satisfy your sugar cravings
Mini banana and almond butter sandwiches from Dr Shazia Khan
Ingredients
2 tbsp almond/peanut butter
1 medium banana
Directions
Arrange half the banana slices on a plate and then the almond/peanut butter onto the slices.
Gently press the remaining banana slices on top of the almond/peanut butter.
Representative photo: Pexels
Healthy truffles From Dr Siddhant Bhargava
  Ingredients:
1 packet flax seeds, chia seeds, and sunflower seeds

1 packet of plain or low-fat cream cheese

1 white or dark chocolate candy bar

1 packet of Oreo biscuits for garnish
Directions: 
Empty the whole pack of flax seeds, chia seeds, and sunflower seeds into a Ziplock freezer bag. 

Smash and break the seeds with your hands or with the help of a rolling pin on the table. Do this until they form a paste with only a few crumbles left. 

Add the whole brick of cream cheese into the bag and blend. 

Let it cool in the refrigerator for one hour. Once cooled, take equal sizes of dough and roll into balls in your hands. 

By placing the same on a tray, put it in the freezer for about half an hour. While it cools, melt a dark chocolate bar in the microwave or in a pan on the gas. Remove truffles and dip the tops into the melted chocolate. Cool for about 15 minutes to allow it to harden.
Tweak tip: these would make for a delicious midday snack as well
Dairy-free banana and cacao 'nice-cream' from Dr Siddhant Bhargava 
Ingredients:
3 bananas — peeled, sliced, and frozen overnight

Half-cup of unsweetened almond milk or any non-dairy milk

One to two tablespoons of raw cacao powder 
 Directions:
All the elements must be added in a blender or food processor and blended well. Enjoy with a spoon. 

You can also add toppings such as nuts, figs, strawberries, and peanut butter to name a few.
Walnut and honey yoghurt from Kavita Devgan's book Don't diet! 50 habits of thin people
Ingredients 
8 walnut halves

4 dates, deseeded and chopped

1 tbsp honey

1 cup yoghurt 
Directions
Mix walnuts and chopped dates into beaten yoghurt.

Top with 1 tbsp of honey. Chill and serve.
Stuffed litchis from Kavita Devgan's book Ultimate Grandmother Hacks 
Ingredients 
200g litchi

Honey or chaina (crumbled cottage cheese) 
Directions 
Deseed litchi and stuff it with honey or chaina, then serve. 
Keto peanut butter mousse from Rahul Kamra, founder of Ketorets
Ingredients 
30g unsweetened peanut butter 

60ml fresh cream

2 sachets of stevia 
Directions 
In a bowl, mix peanut butter, fresh cream, and stevia.

Keep mixing until it forms a thick consistency, then serve.