Representative photo: A still from Good Newwz
Navigating a pregnancy during coronavirus lockdown
A gynaecologist shares the best practices for panicked parents-to-be
While you're reading this, we hope that somebody in the health ministry is drafting a seminal chapter in family planning — dedicated to pregnancy during coronavirus. Over the last couple of months, for thousands of to-be parents across the country, the community chorus of "Congratulations!" and "Badhai ho" gradually transformed into an uncertain episode of Fear Factor.
Perhaps, in a twisted turn of events, the universe is answering century-old prayers. Somebody must have heard the cribbing about big Indian khandans barging into your home, on the pretext of meeting the baby.
Sure, the silver lining is that post-delivery family melodrama is all in the past now. Surprise visitors are off the charts too.
Unfortunately, to-be moms aren't excited about this social excommunication anymore.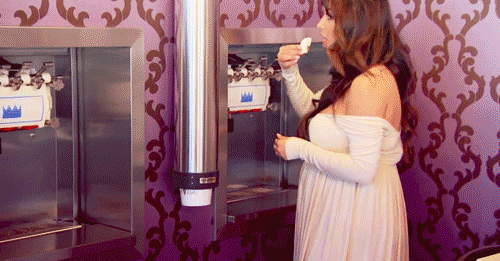 "I'm in my second trimester. We are on our own. I crave junk food – pizza, Chinese, chaat – and home-cooked versions aren't good enough," says Shilpa Vatsal Machado. "If the lockdown continues even after delivery, family and friends will only see us virtually. We won't have a maalishwali mausi either. It's frightening."
Under the current stringent lockdown rules, several hotspot areas are under complete containment and misinformation is floating around. Even the calmest parents are turning into paranoid hypochondriacs.
"I'm due next week. It's been a month since I went for my last NST (nonstress test) scan. Technically, I'm supposed to get it every week in my last month. We have a new arrangement where my doctor checks on me via Skype. But NST made me feel my baby's movements and heartbeat. Now, I can only hope that everything is fine," says Riya Jain.
Dr Grishma Desai, gynaecologist at Hinduja Hospital, Mumbai, who has delivered 10 babies in the last month, recognises these fears but wants to spread positivity. "All the concerns are genuine but some of them are absolutely out of our control, like craving pani puri or Chinese at odd hours. As doctors, we are trying our best to ease the process as much as we can," she says.
Here are her guidelines:
Dr Desai's tips for navigating a pregnancy during coronavirus
Register yourself with a hospital:
Pregnant women should register at a particular health centre — private or government. The sooner, the better. It streamlines the process and helps doctors track their patients' progress. The database of registered patients lets the hospital know the number of women who are expecting, so according to their gestational age, they know who is going to deliver when.
In terms of treatment, mothers shouldn't worry because we always have dedicated teams on call during all hours of the day. Pregnancy during lockdown is dealt as efficiently as during any other time.
Advance admission recommended:
Mothers are advised to come for an admission at the onset of even a little bit of pain in the final week. We do not ask them to wait until their membranes rupture. Hospitals will admit them at the earliest signs of labour.
We don't want them to rush into the casualty; that's a scary place to be in right now, since there are fever patients, cough/cold patients.

Keep helplines handy:
A recurring fear among patients is that they might go into labour and nobody will be available, or they would not be able to get to the hospital.
As a doctor, I'll reassure my patients that I am available 24/7. Secondly, about transportation, we hope that each family has their own private vehicle. If not, hospital helplines will make sure to send an ambulance; just dial 102. Most importantly, don't panic.
Believe in digital check-up:
The most drastic change made during lockdown is reducing the number of visits. Hospitals have started online and telephonic consultations. There is a lot of anxiety surrounding this.
A lot of patients research online, and due to the lack of clear instructions on healthcare websites or government websites, there's a lot of misinformation going around. They ask us for answers, but unfortunately, at this point, we have limited data too. But we make sure to constantly be in touch with patients.
We have been given certain guidelines to follow: mothers must regularly track the baby's movements, look out for excessive swelling in hands and feet, make a note of headaches, any kind of bleeding, spotting or discharge.
If patients want consultation about a skin rash or something basic, we talk over the phone and we encourage them to share images via WhatsApp. We were initially apprehensive, but helping a woman manage her pregnancy during coronavirus is not that challenging, honestly.
Understand risk factors:
Based on their own research, parents sometimes feel they have more insight and knowledge about the pandemic than medical professionals. The internet isn't medically sound though. While we are also not completely certain about the solution, we can certainly say that coronavirus causes a severe upper-respiratory infection.
Majority of the people who get it are going to recover. The odds are in our favour. In pregnancy, according to the limited research that we have right now from other countries as well, it is safe to say that the recovery rate of pregnant women is found to be the same as that of a healthy adult.
So far, we have not found cases of foetal infections either. However, pregnant women, especially in their last trimester, are at a higher risk of showing severe symptoms.
That is because of certain immunological changes happening during pregnancy which make them slightly more susceptible to infections.
Don't hoard:
This is a one rule-fits all mandate. Do as the rest of the world is doing — stock up on baby supplies, but don't go overboard. Make sure to keep extras of your baby care products – nappies, toiletries, baby food.
When the baby is delivered in the hospital, sometimes paediatricians start formula feed when breast milk does not pick up. A couple of extra portions of those is recommended.
Sanitise regularly:
We have been explaining this to mothers forever, and during this ongoing crisis, people are certainly more mindful about sanitising surfaces, the baby and themselves. Wash your hands frequently, sanitise them before touching the baby. Reduce contact with unknown people or guests. The last one is easier to do under current circumstances.
Be positive:
These days, the phrase "being positive" usually triggers an alarm in our brains. But we are talking about a different kind of positivity. Would-be mothers can build a community of their own online to get through pregnancy during coronavirus.
Stay in touch with friends from your prenatal classes. It's good to exchange notes and motivate each other. You may not enjoy the company of visitors, friends, family, but make sure to constantly stay in touch with your near ones.
"My friend from my yoga class delivered last month. She keeps telling me that things will be fine, and also advises my husband to give me leg and back massages. She shared her list of things to buy with me. It's nice to know that there are others in the same boat as well," says Jain.
However, in case of medical queries about pregnancy during coronavirus — forward them to professionals. Steer clear of misinformation and home remedies.